A strikingly original Palos Verdes modern house built for a pilot
Listing courtesy of Nate Cole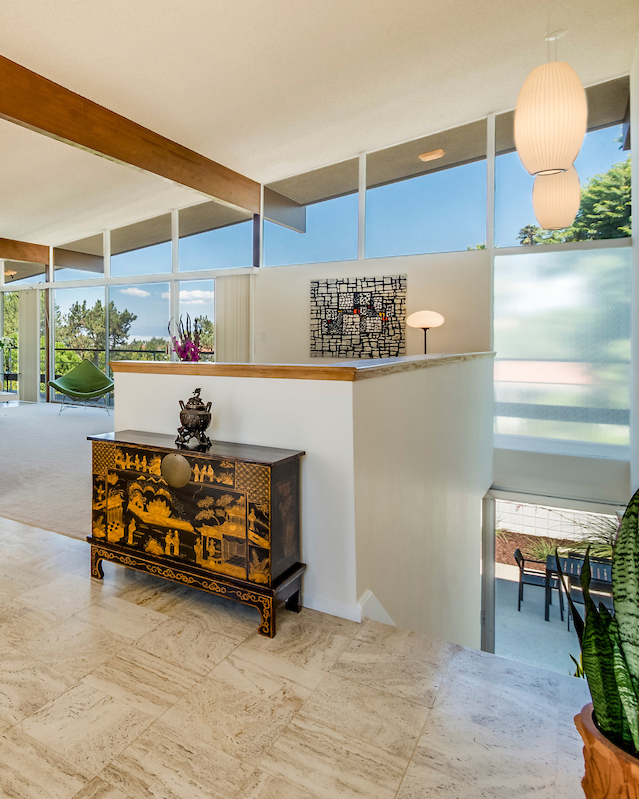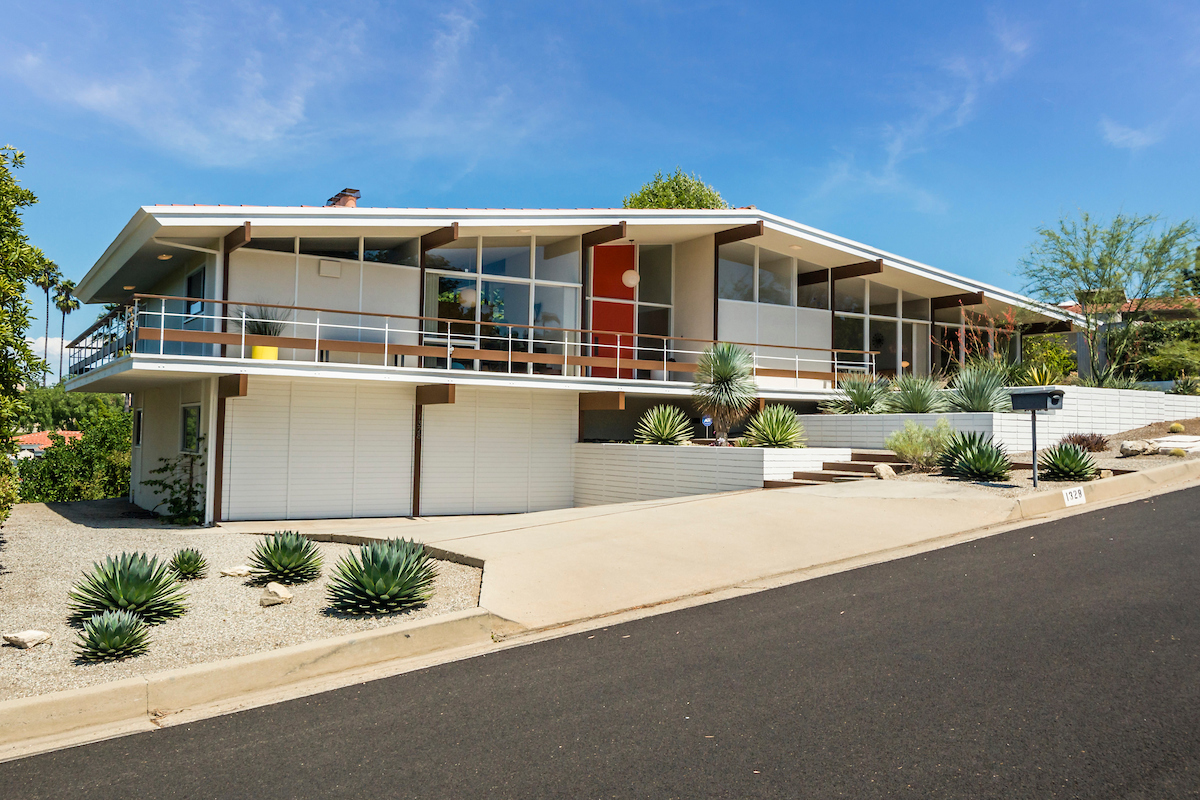 The DeLeeuw Residence, 1964, is an excellent example of Leroy Young and John Remington's architectural work. The partners designed commercial and residential buildings in and around Los Angeles in the late 1950s and 1960s, and were commissioned by Carl M. De Leeuw, a WWII veteran pilot, to design a house for this family in the Palos Verdes Estates.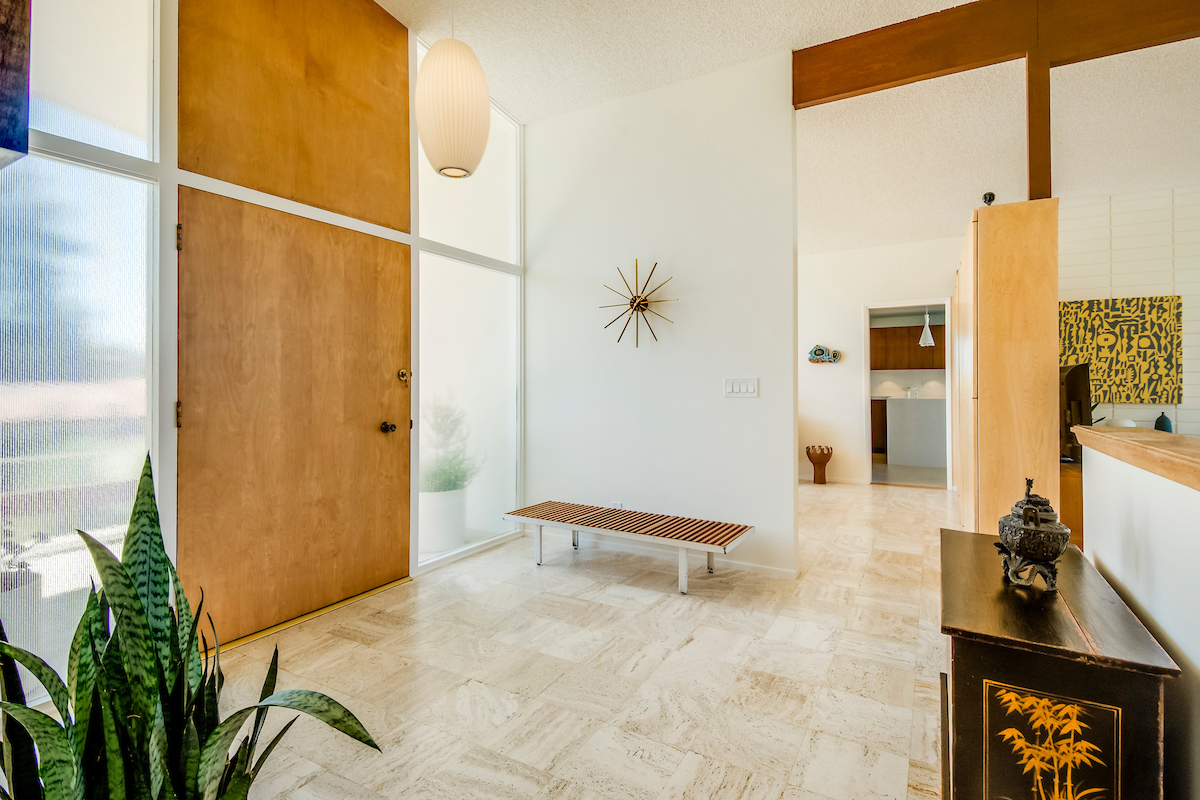 Incredibly the building has had only two owners since its construction and therefore remains exceptionally original, complete and gives a real sense of what it would have been like when it was completed in the middle sixties.
The wide lot affords a long, low-built architectural form defined by its post-and-beam structure floor-to-ceiling windows and balconies that span the width of the building's facade both front and rear allowing one to enjoy the far-reaching views across the Los Angeles basin.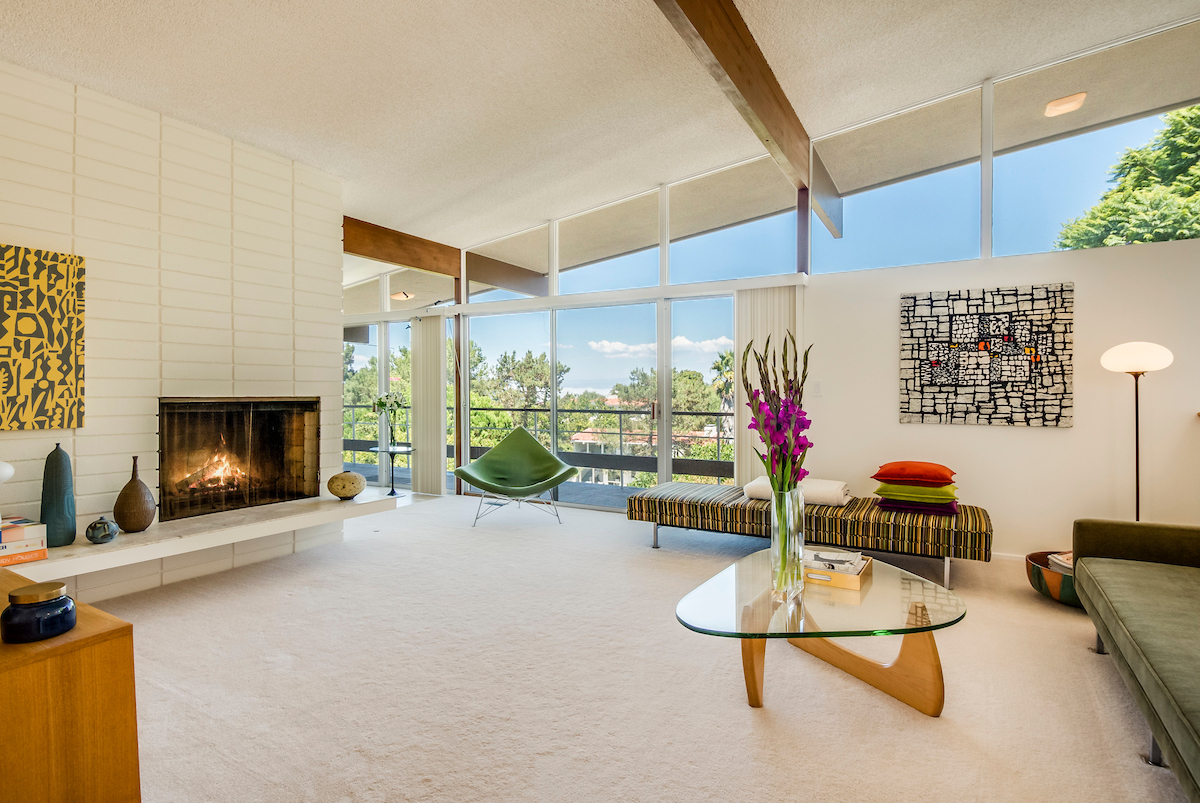 Inside the character of the building has been preserved and features vaulted ceilings, exposed beams and full-height glazing with distant views, the overall effect almost like being in a large, highly-appointed cockpit flying high above Los Angeles.
Many original features remain: a double-sided exposed brick fireplace with cantilevered hearth, living room built-in cabinetry, original bathrooms and closet doors and exterior windows and glass sliders.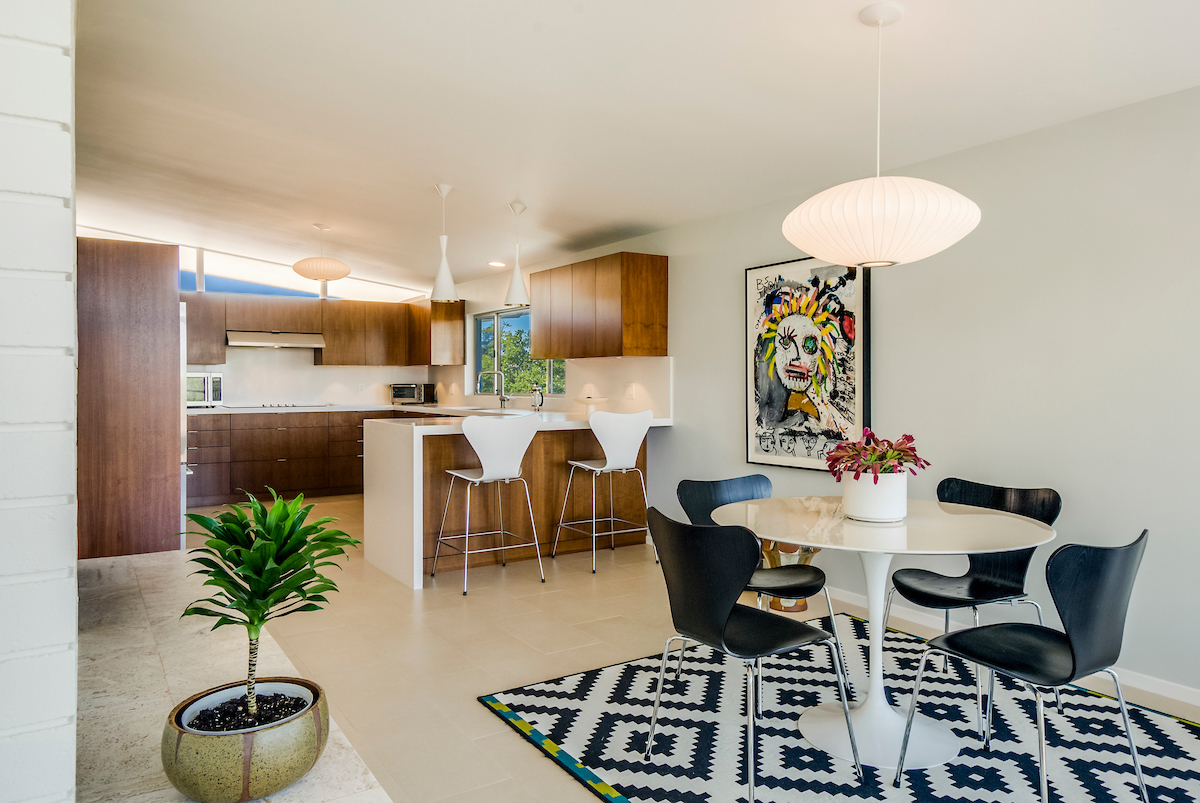 The building's second owners have thankfully celebrated and preserved the original fabric of the house and have made very few changes, all of which are tasteful and strategic. The kitchen has been updated with dark walnut cabinetry, modern appliances, and quartz stone countertops. The owners have also integrated functional upgrades, including a newer heating system and energy-efficient window glazing where possible. The lower-living level, which includes a second fireplace, opens onto drought-tolerant desert landscaping.