Exceptionally original Cliff May-designed Mid-Century Modern Ranch House in Long Beach
Listing by Nate Cole
Photography by Sterling Reed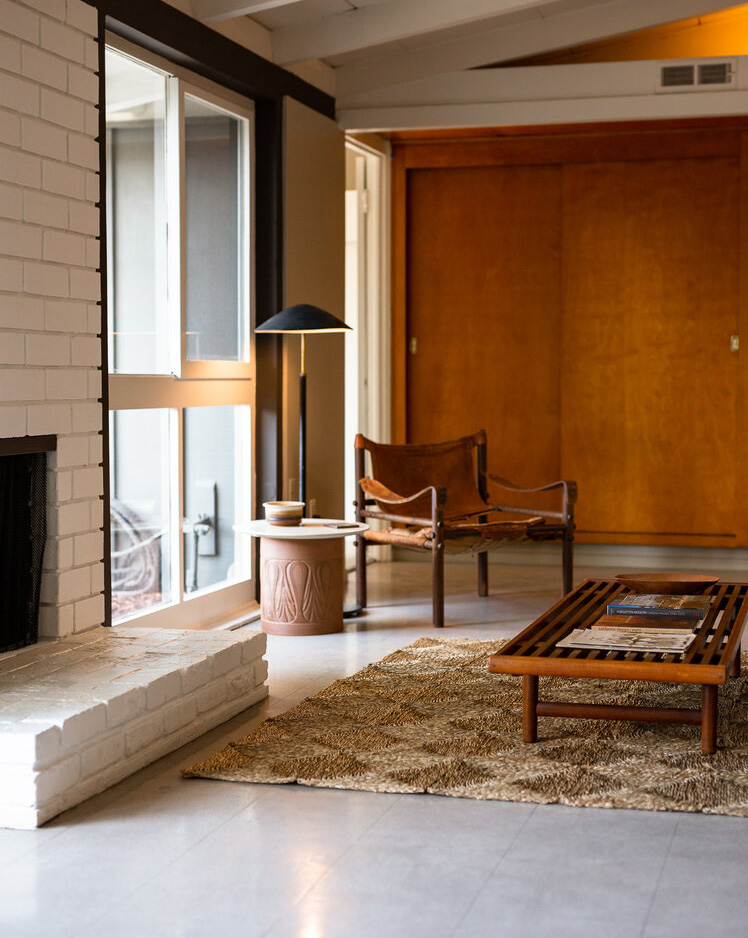 Widely considered to be the father of the California ranch house, Cliff May made an indelible mark on the landscape and lifestyle of postwar Southern California. Although never formally trained as architect, May began designing and building houses in his native San Diego in his 20s. His aesthetic fused elements of the Spanish Revival style with Modernism to produce low-slung, horizontally oriented, pitched-roof ranch houses. The open, relaxed layout emphasized outdoor living, perfect for the casual lifestyle and temperate climate of Southern California.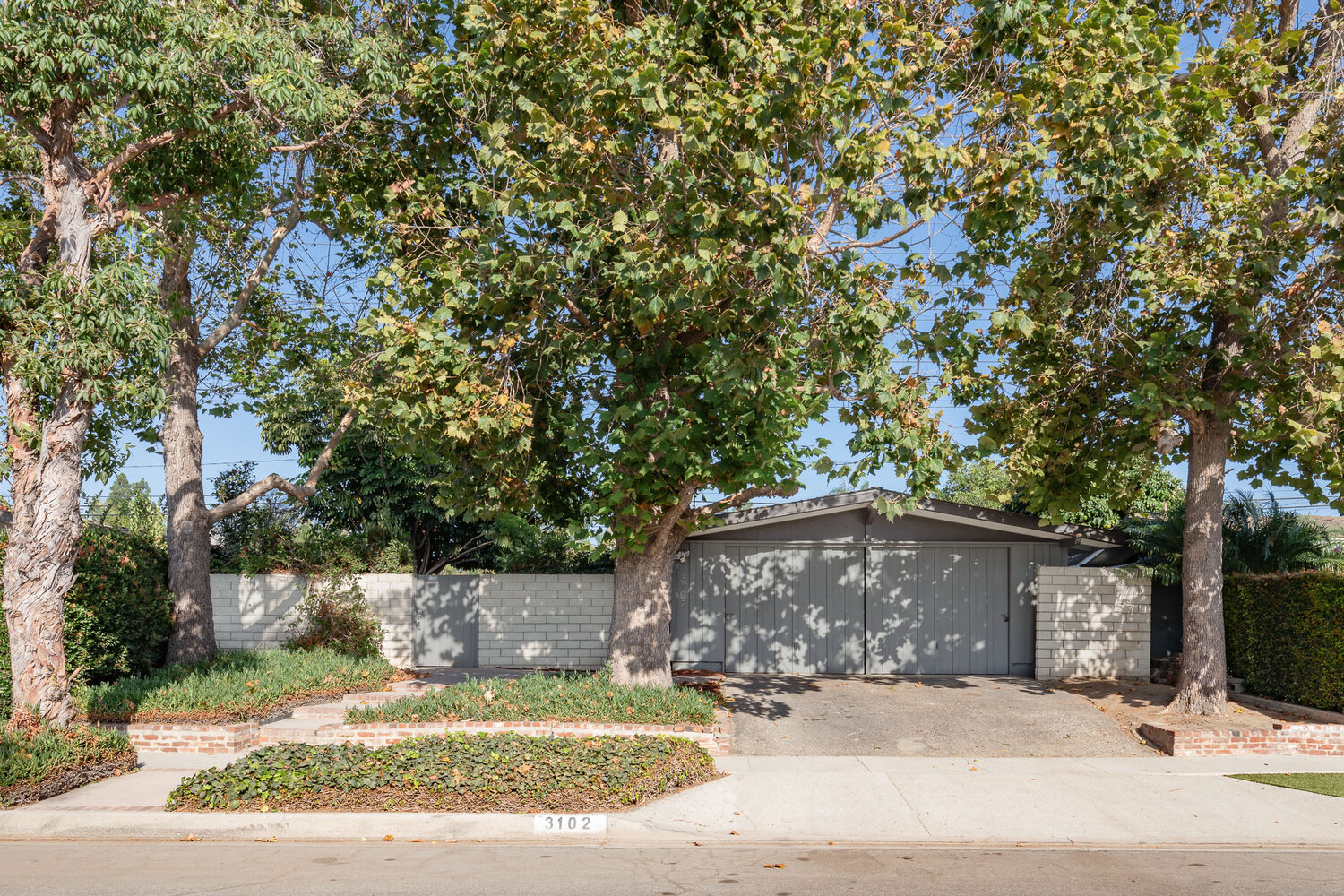 Among the ranch home tracts May designed with partner Chris Choate, the most highly prized is Lakewood Rancho Estates in Long Beach. Completed in 1954, the homes of Rancho Estates were contemporary ranch in style and represent several different models, most of which are L-shaped and had three or four bedrooms. The houses were defined by shallow gabled roofs, clerestory windows, board and batten siding, and by combining sleek modern lines with rustic accents they came to epitomize the May ranch style.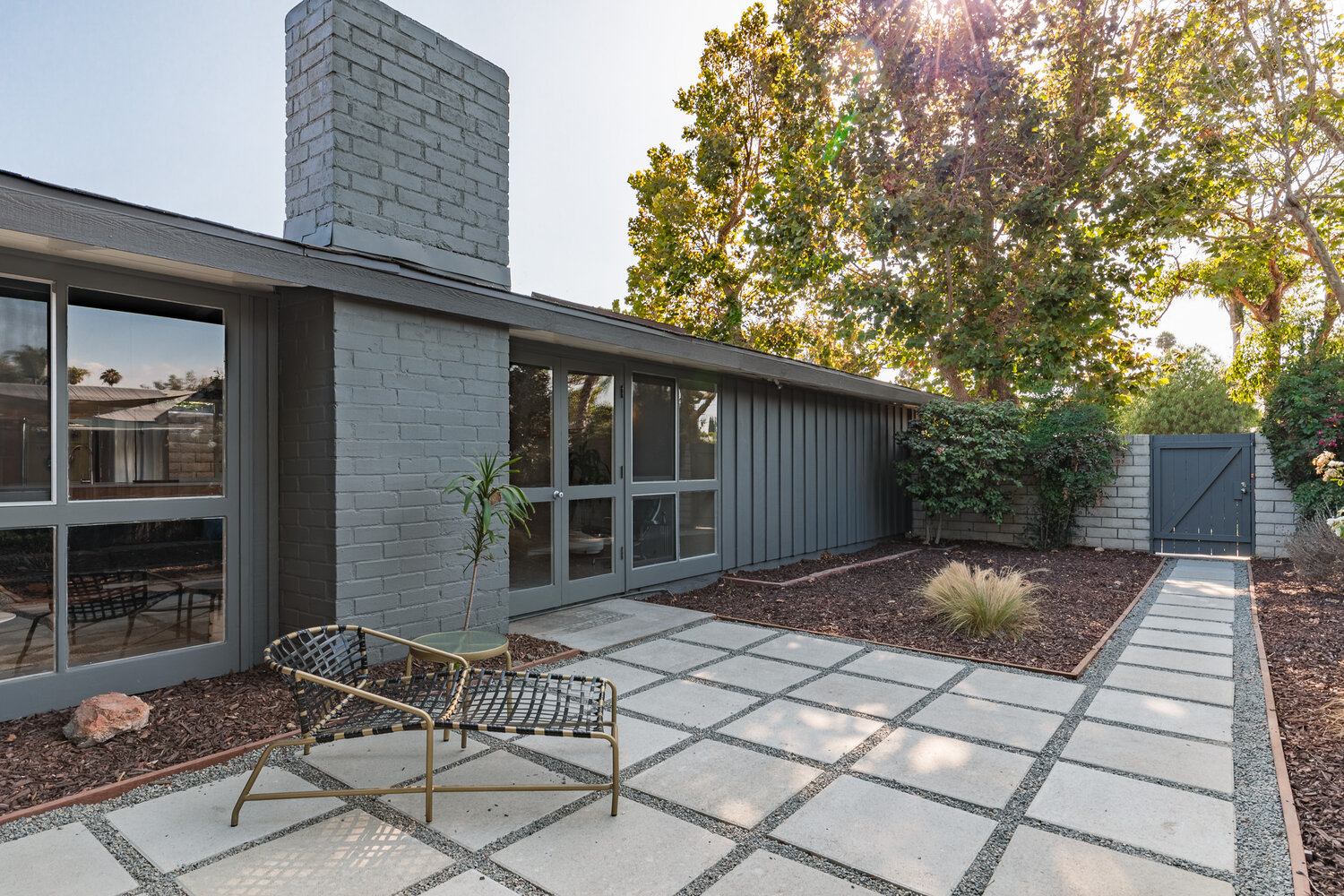 May's architecture emphasized indoor-outdoor living, large windows and glass doors opened onto patios and courtyards paved with grids of aggregate concrete. Each house was set back from the street with fencing enclosing the front courtyard to maximize outdoor space and privacy. The large amount of outdoor space was a major selling point, with contemporary newspaper ads proclaiming the Rancho Estates homes had "four times the visual living space." By integrating interior components such as skylights and translucent interior walls to harmonize with the natural landscape, May was essentially practicing environmental design long before it was a recognized discipline.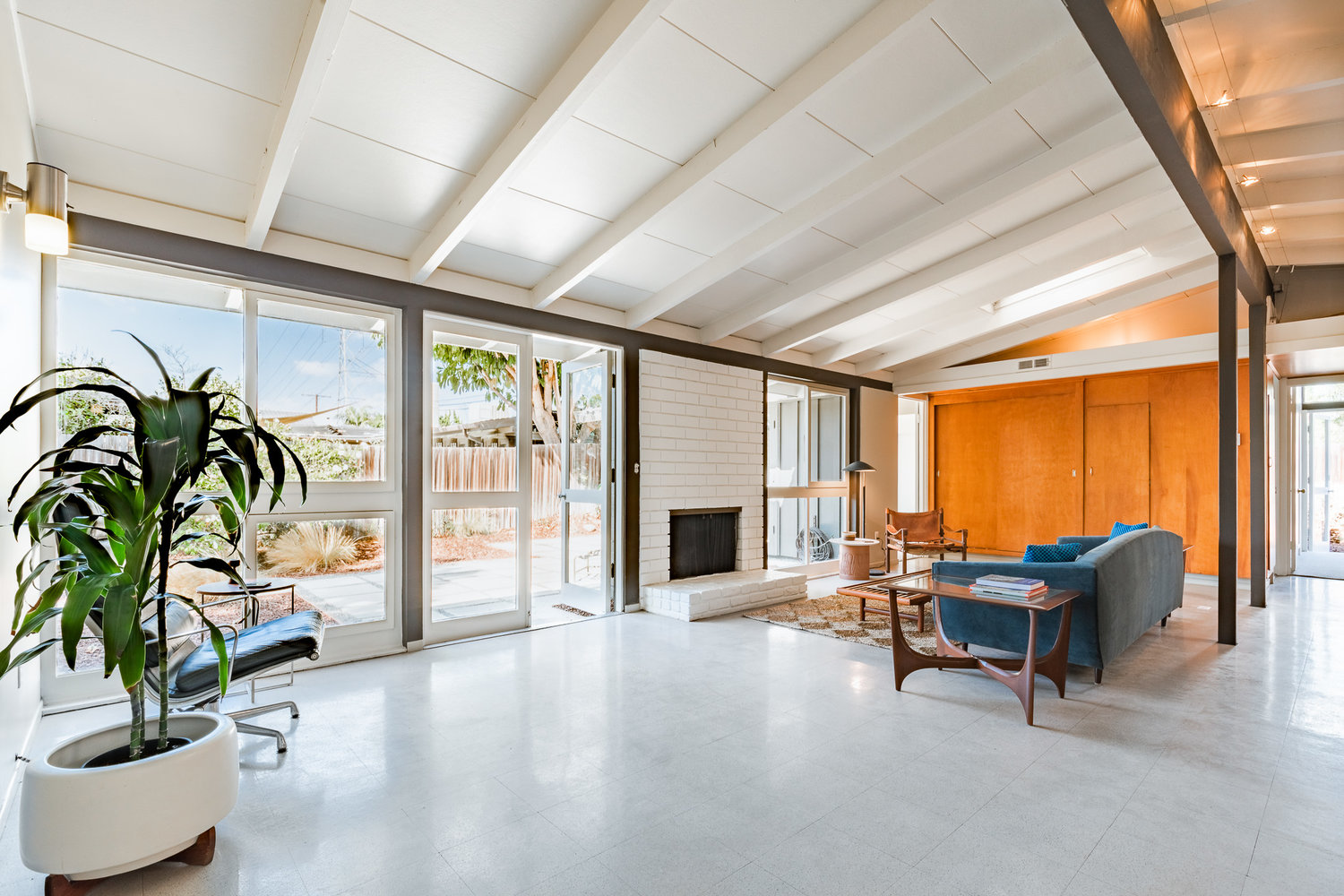 Shaded by a canopy of mature California Sycamore trees, 3102 Stevely is an extraordinarily original Rancho Estates home. Well-sited and private, with no neighboring homes behind the lot, the property presents as being more generous than its measurements indicate.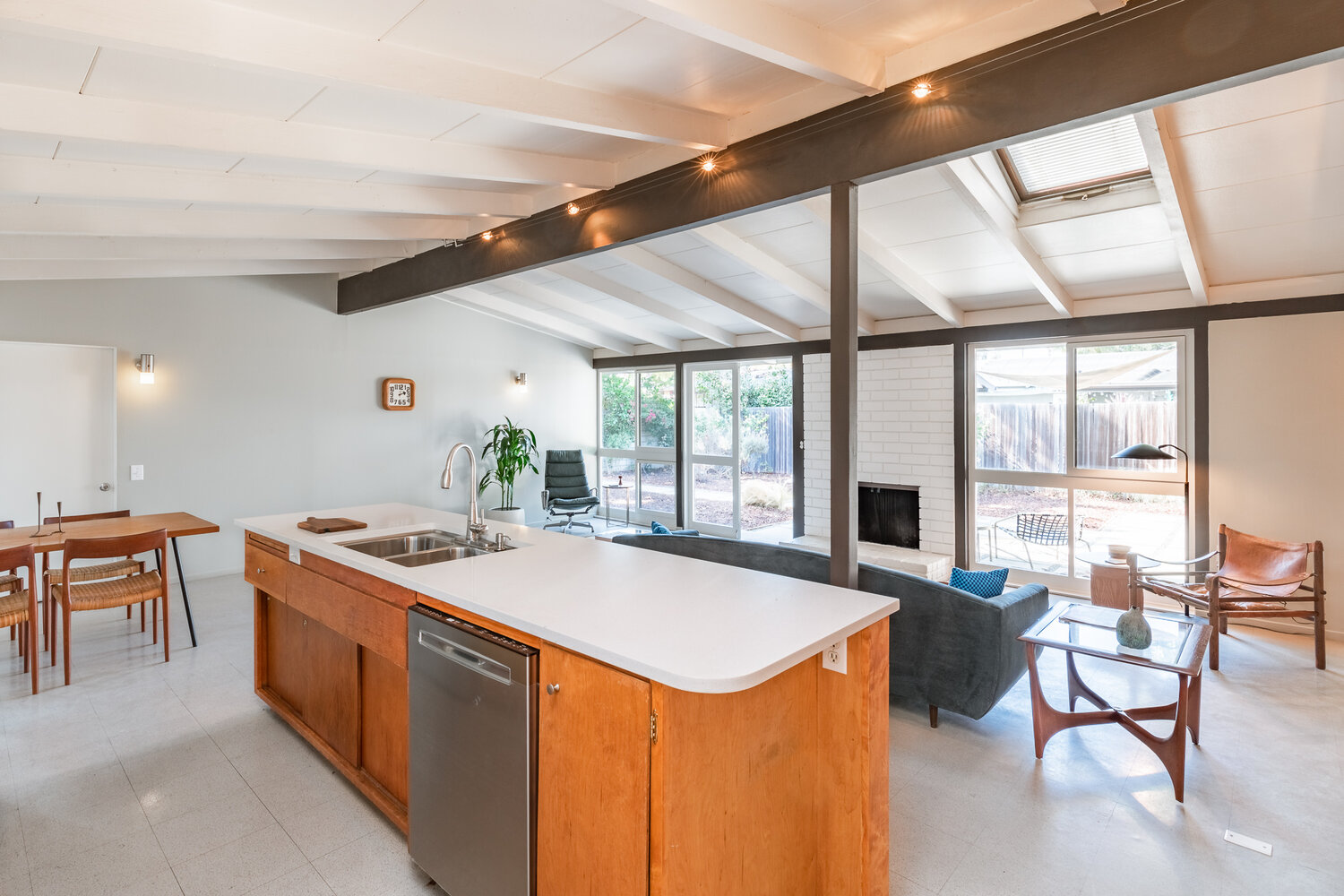 Inside, May's signature doors and walls of glass are intact, as is the original birch paneling. Vaulted ceilings, an abundance of glass, natural light and considered sight-lines mean that the interior space reads as being much larger than its actual square footage. In the kitchen original cabinetry has been retained and a vintage pale yellow Western Holly gas cooktop and oven provide period-correct charm. A new Quartz countertop has been laid atop the island, while original butcher block countertop and yellow formica backsplash surround the range.