Sophisticated and meticulously updated Cliff May-designed house in Long Beach.
Listing by Nate Cole
Photography by Cody James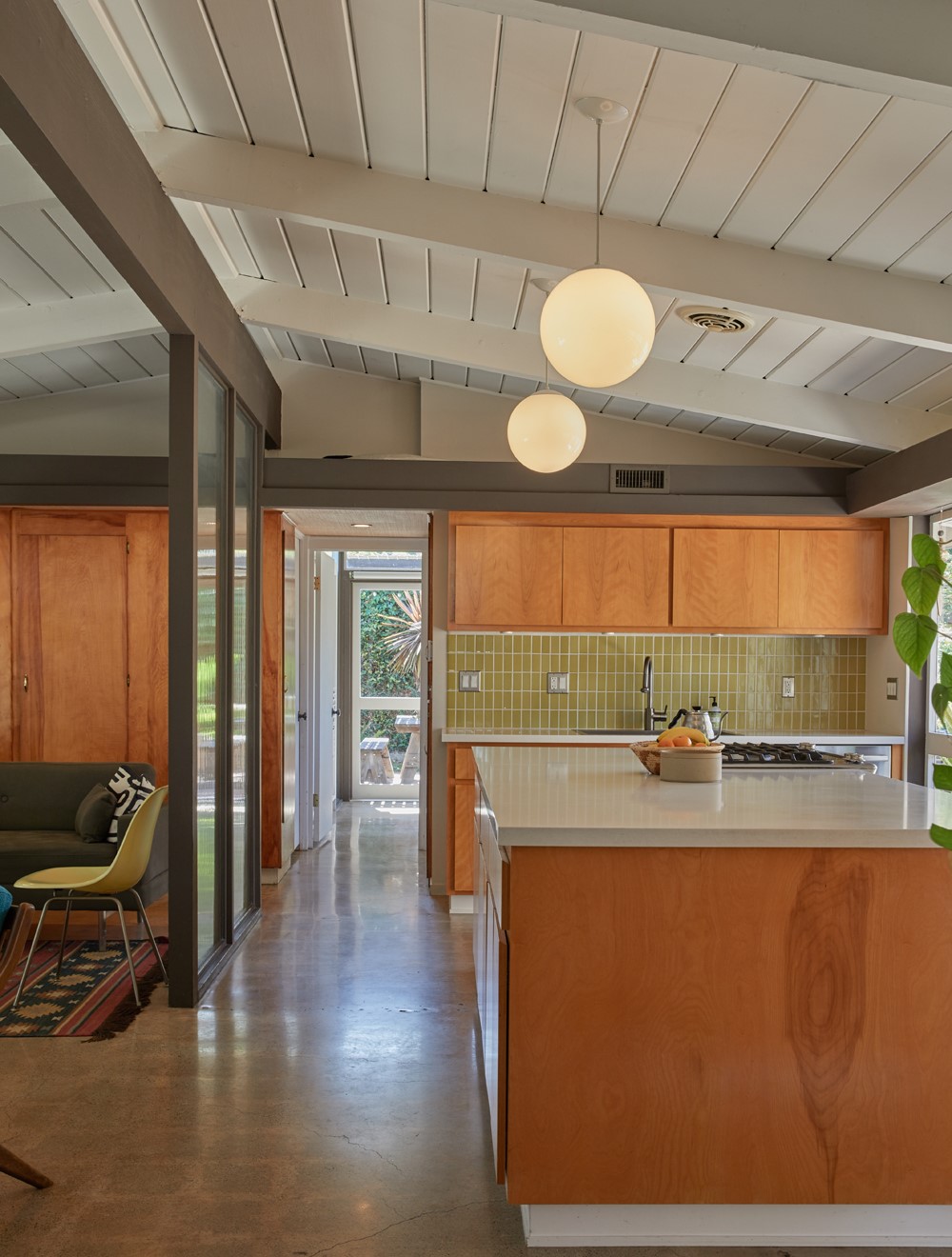 In a calm interior tract find a perfectly edited scene pulled straight from a vintage Sunset Magazine. Winner of a 2012 Long Beach Heritage Restoration/Preservation award, 3257 Karen Ave is one of the most meticulously updated houses in Rancho Estates.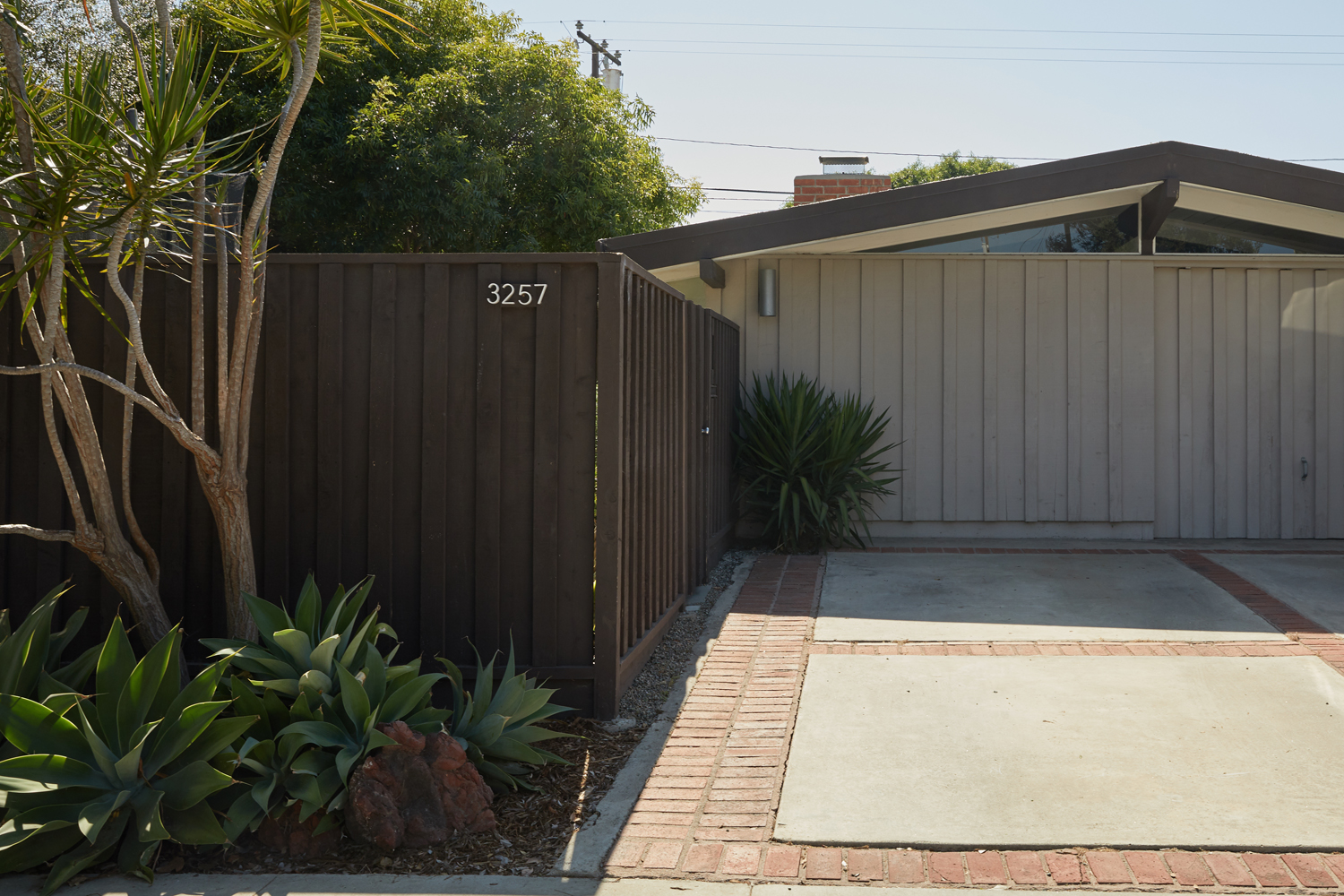 The architect, Cliff May, made an indelible mark on the landscape and lifestyle of postwar Southern California and is widely considered to be the father of the California ranch house. Although never formally trained as an architect, May began designing and building houses in his native San Diego in his 20s. His aesthetic fused elements of the Spanish Revival style with Modernism to produce low-slung, horizontally oriented, pitched-roof ranch houses. The open, relaxed layout emphasized outdoor living, perfect for the casual lifestyle and temperate climate of Southern California.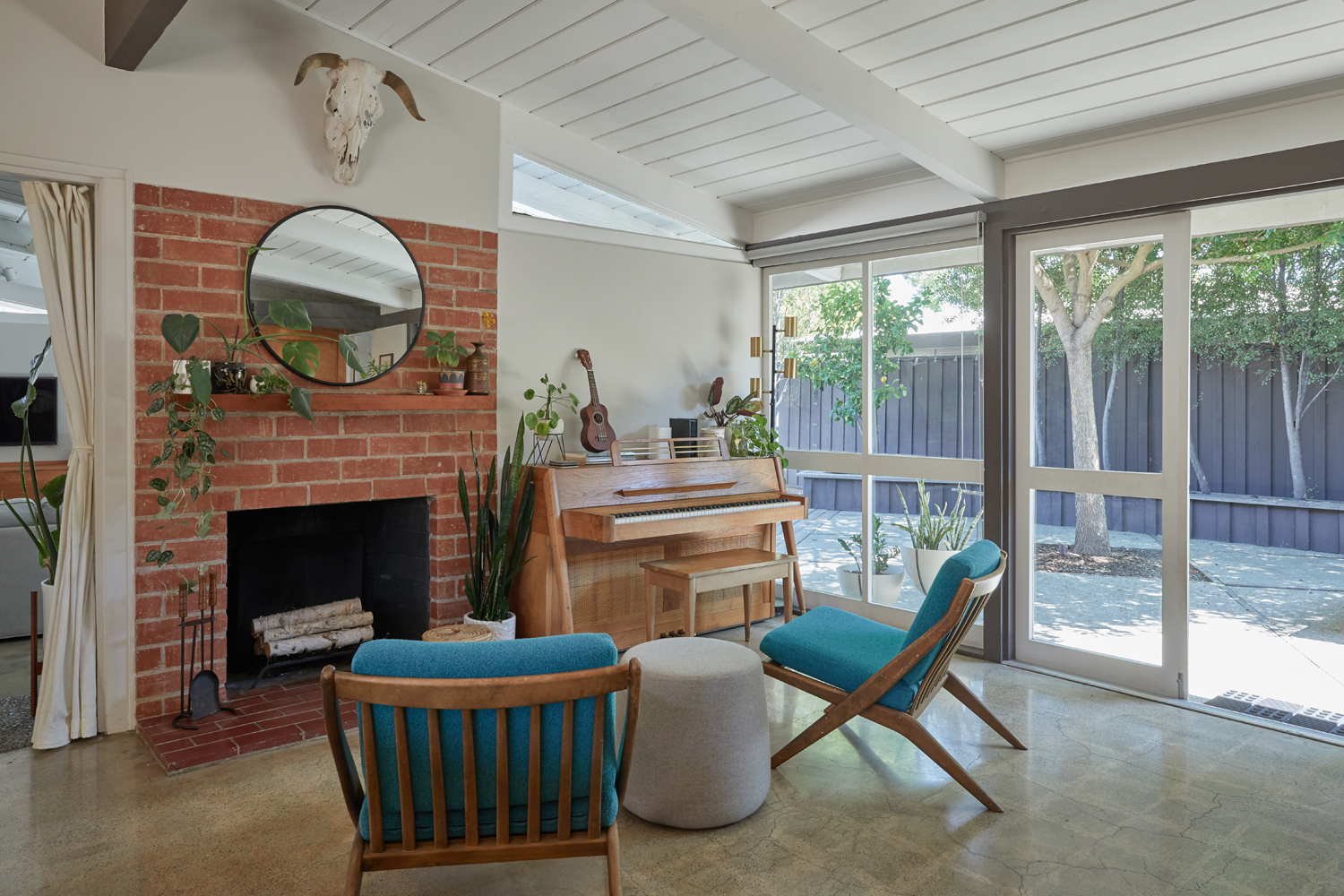 May's architecture emphasized indoor-outdoor living, large windows and glass doors opened onto patios and courtyards paved with grids of aggregate concrete. Each house was set back from the street with fencing enclosing the front courtyard to maximize outdoor space and privacy. The large amount of outdoor space was a major selling point, with contemporary newspaper ads proclaiming the Rancho Estates homes had "four times the visual living space." By integrating interior components such as skylights and translucent interior walls to harmonize with the natural landscape, May was essentially practicing environmental design long before it was a recognized discipline.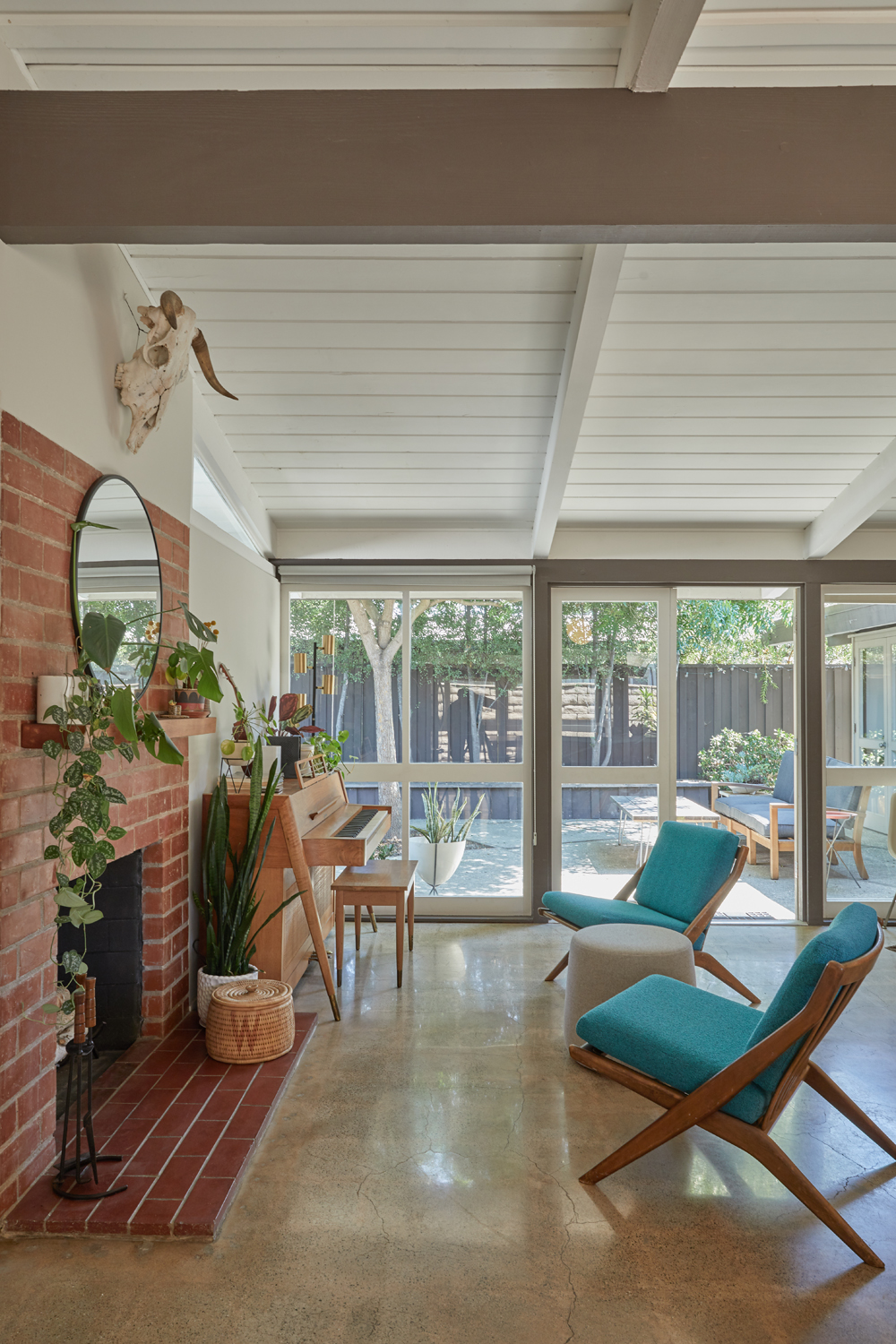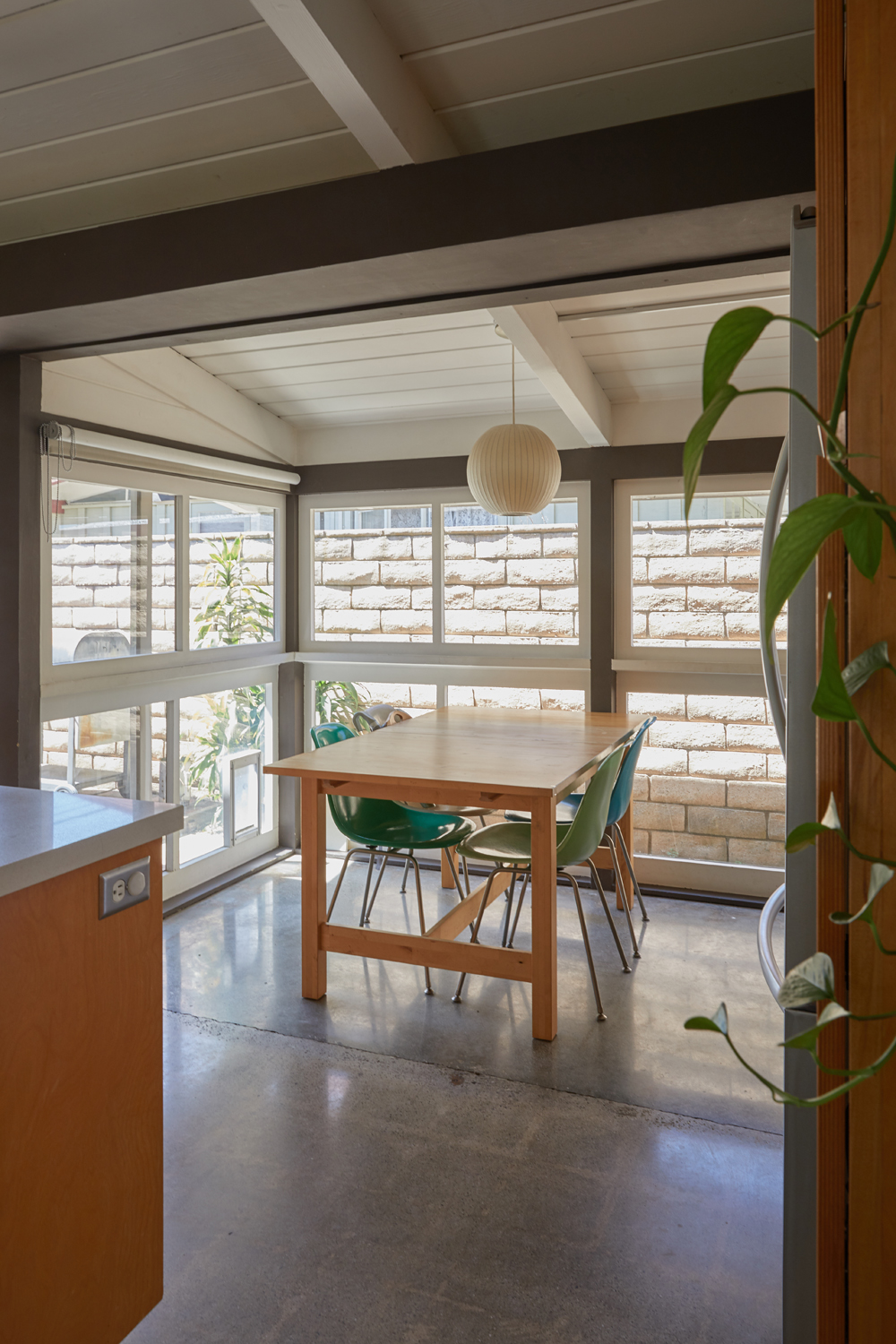 A careful study of architect Cliff May's design led to a thoughtful pairing of restored vintage detailing and sophisticated modern finishes. Original window panels and doors open out to flawless landscapes and patios in all directions.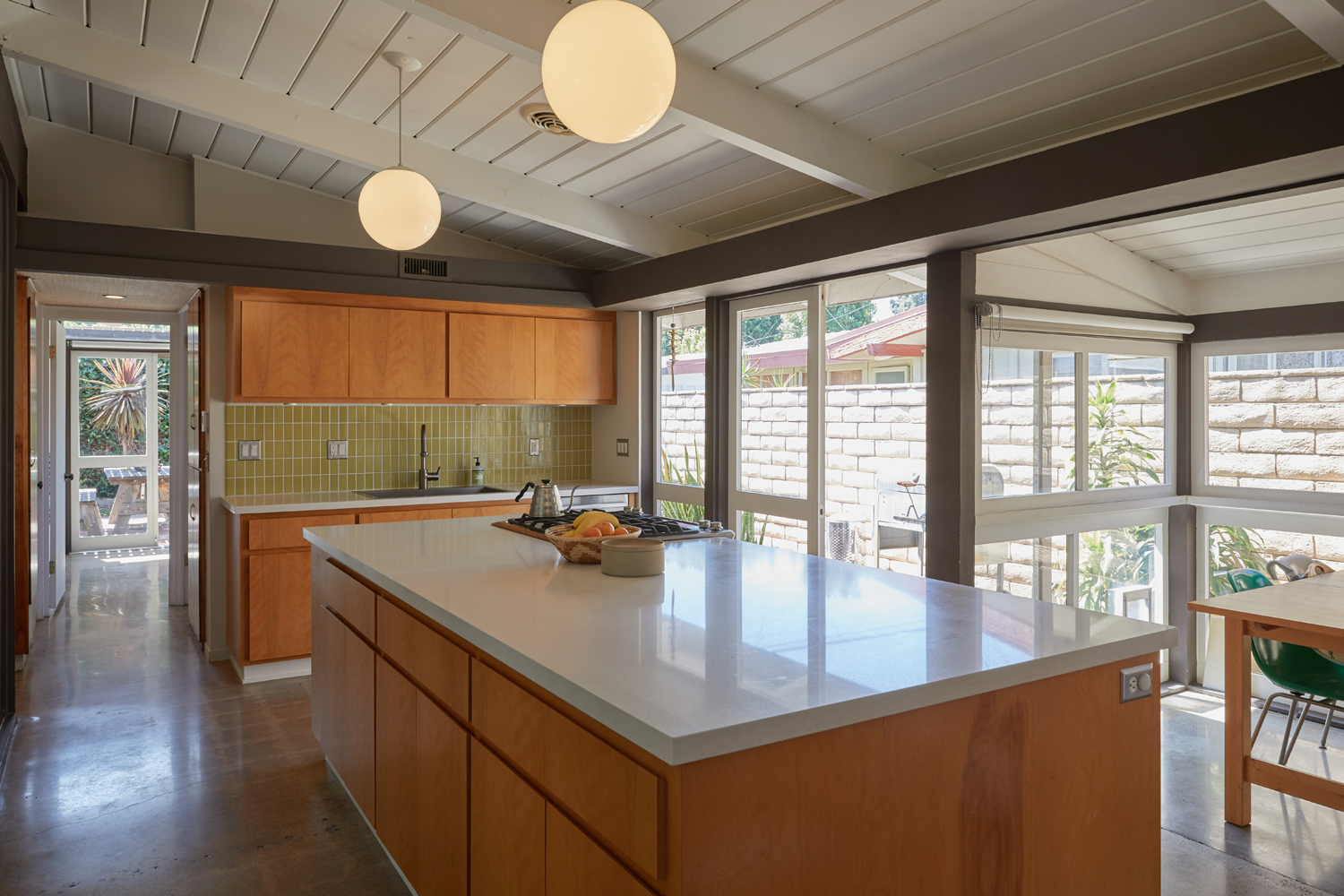 This is the highly desired Lanai model, with a well executed bump out at the kitchen to create a glass walled nook for dining. A detached office / studio built in the far corner of the backyard was fashioned to look as if could have been built by May himself (not included in square footage calculation.) It is a rare opportunity to see a Rancho home so completely and tastefully finished.