Designed in 1958 by Robert Malinoff AIA for his own family whilst he was a student at the USC School of Architecture, the house has had just three owners since its construction and has been the subject of a sensitive and just-completed renovation by HabHouse
LISTING BY NATE COLE
PHOTOGRAPHY BY CAMERON CAROTHERS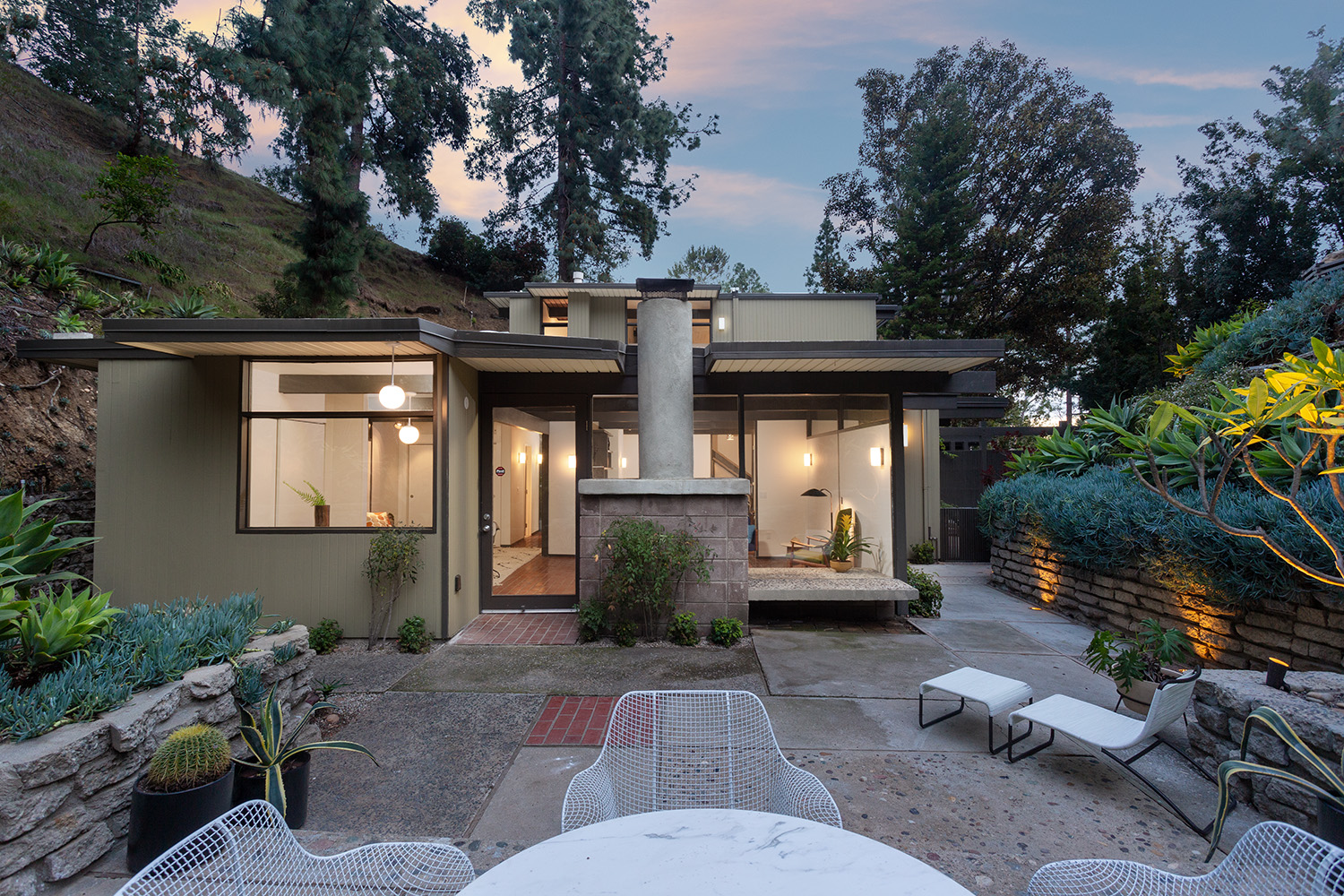 The USC School is a term that loosely describes architect A. Quincy Jones's tenure as Professor and later Dean of the School from 1951-67. The Case Study House Program, which ran from 1945-1964, was closely associated with the USC School and many of its faculty and graduates. The Program supported collaborative experimentation on issues of housing and urbanism, domestic life and technological adaptability.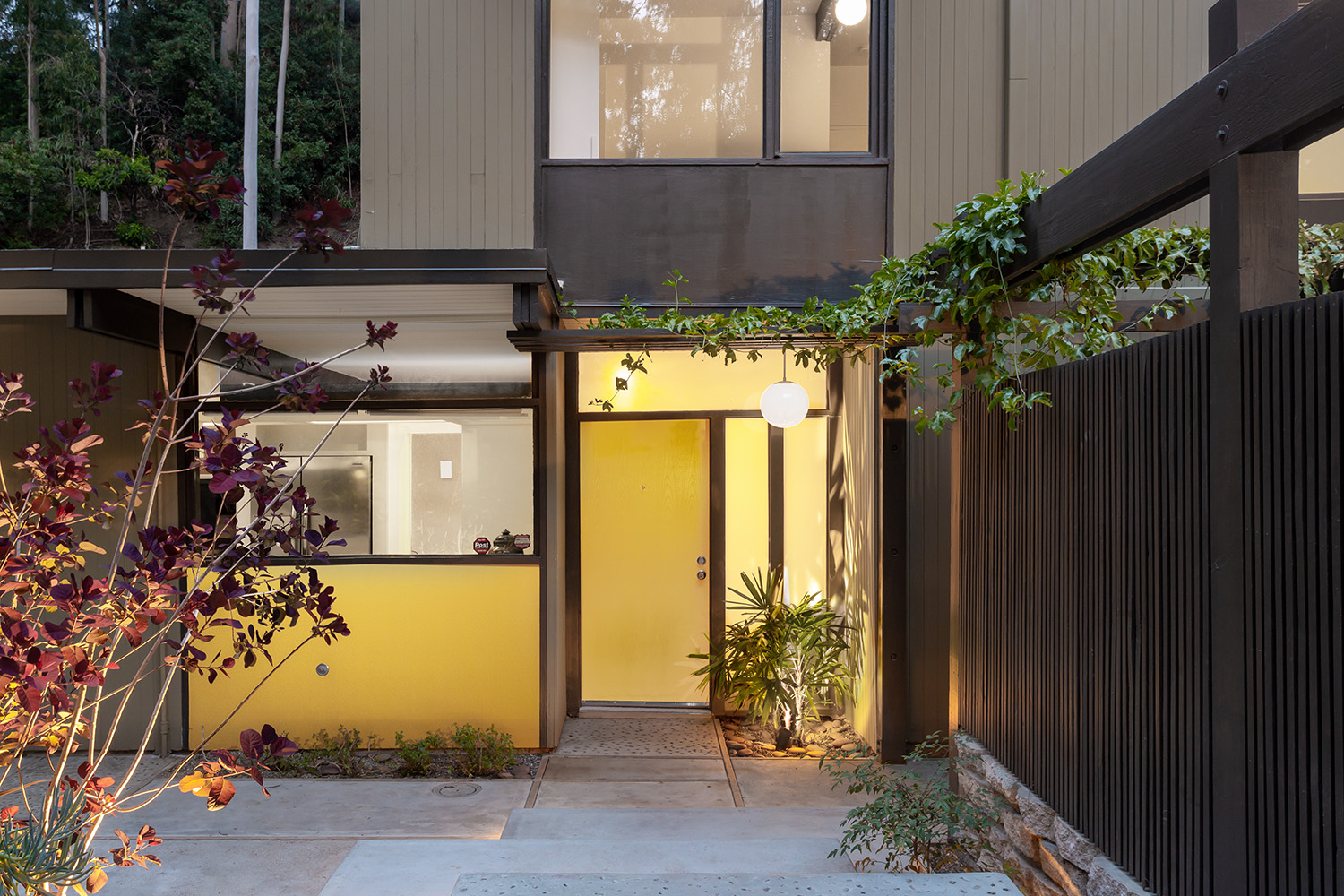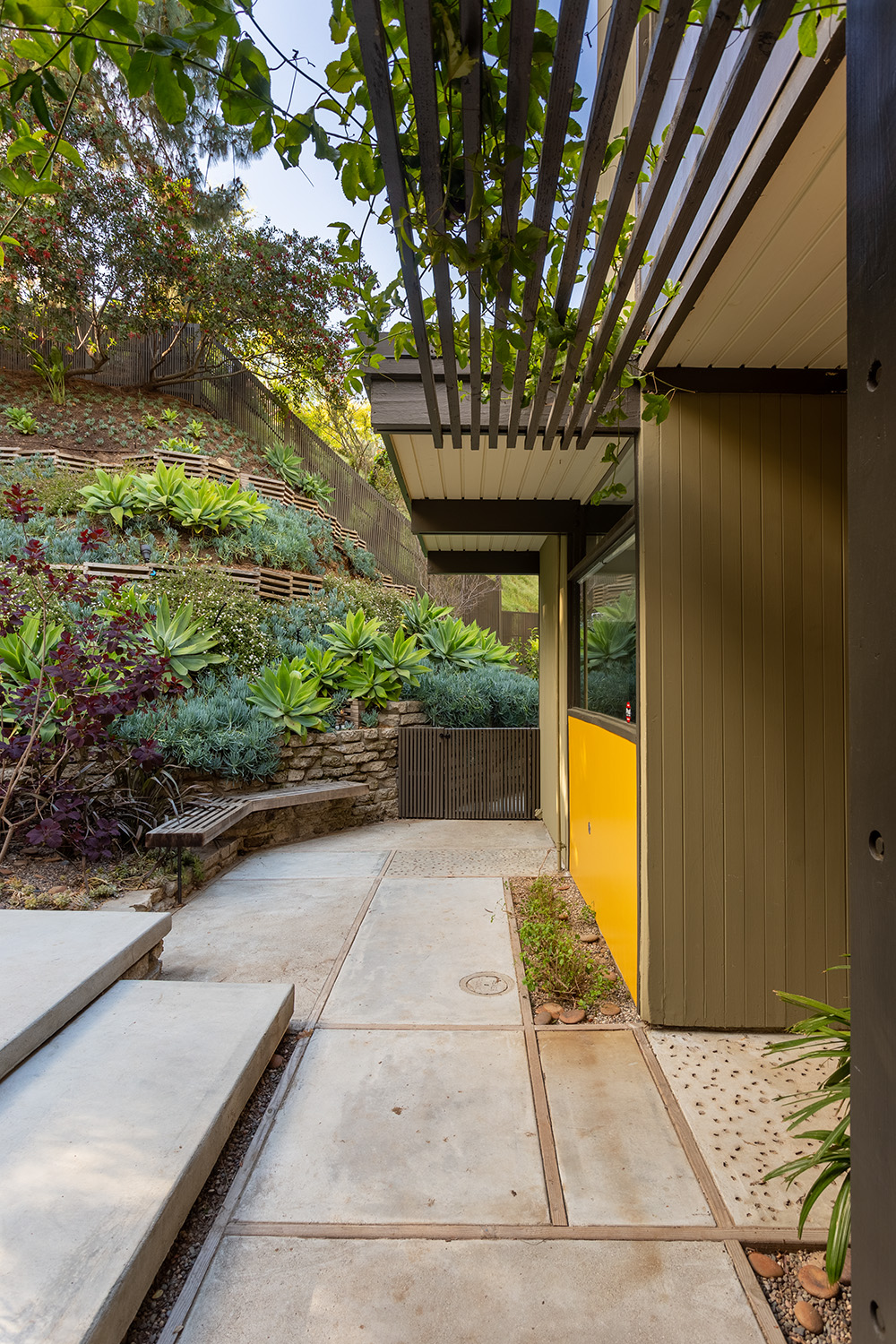 Many of the School's prominent faculty in the post-war period participated in the Case Study Program and contributed greatly to the discourse of modernism during the period, including: Summer Spaulding, Richard Neutra, Gregory Ain, William Pereira, Ralph Knowles, Raymond Loewy, Craig Ellwood, Calvin Straub, Conrad Buff, Donald Hensman and Pierre Koenig amongst others. Many of these architects would become prolific and came to symbolize Los Angeles' ascension as a place of avant-garde thinking on architecture and city-making.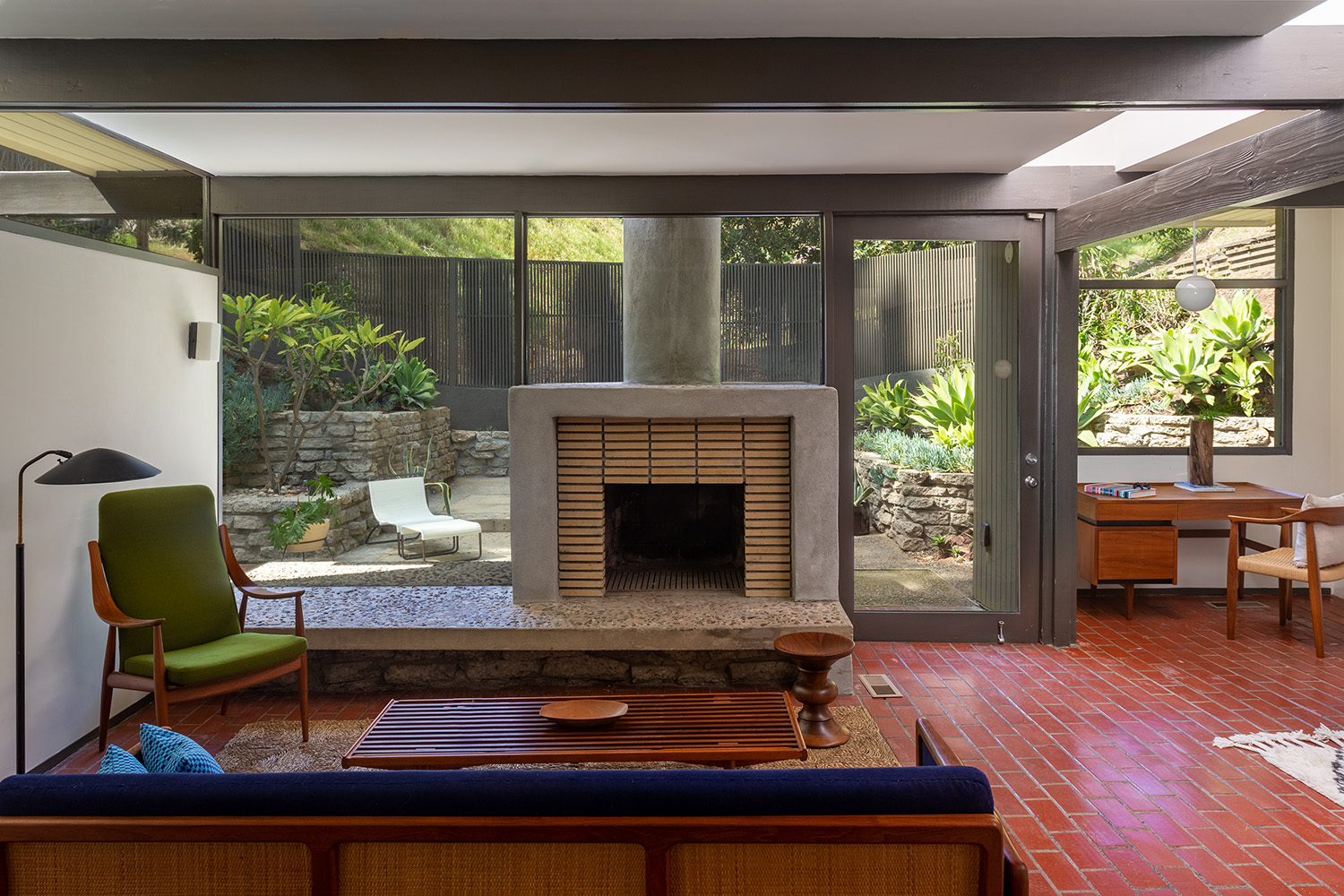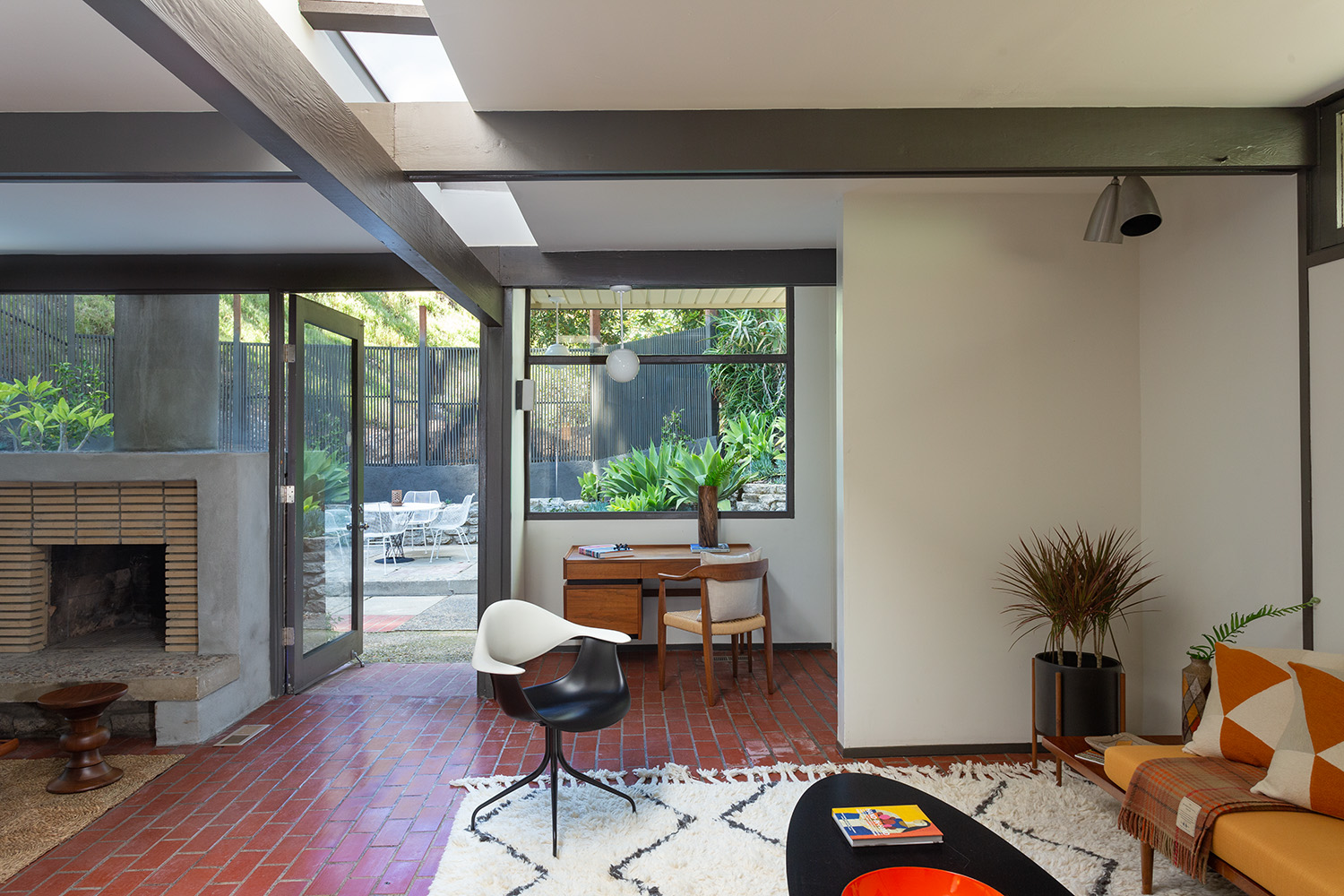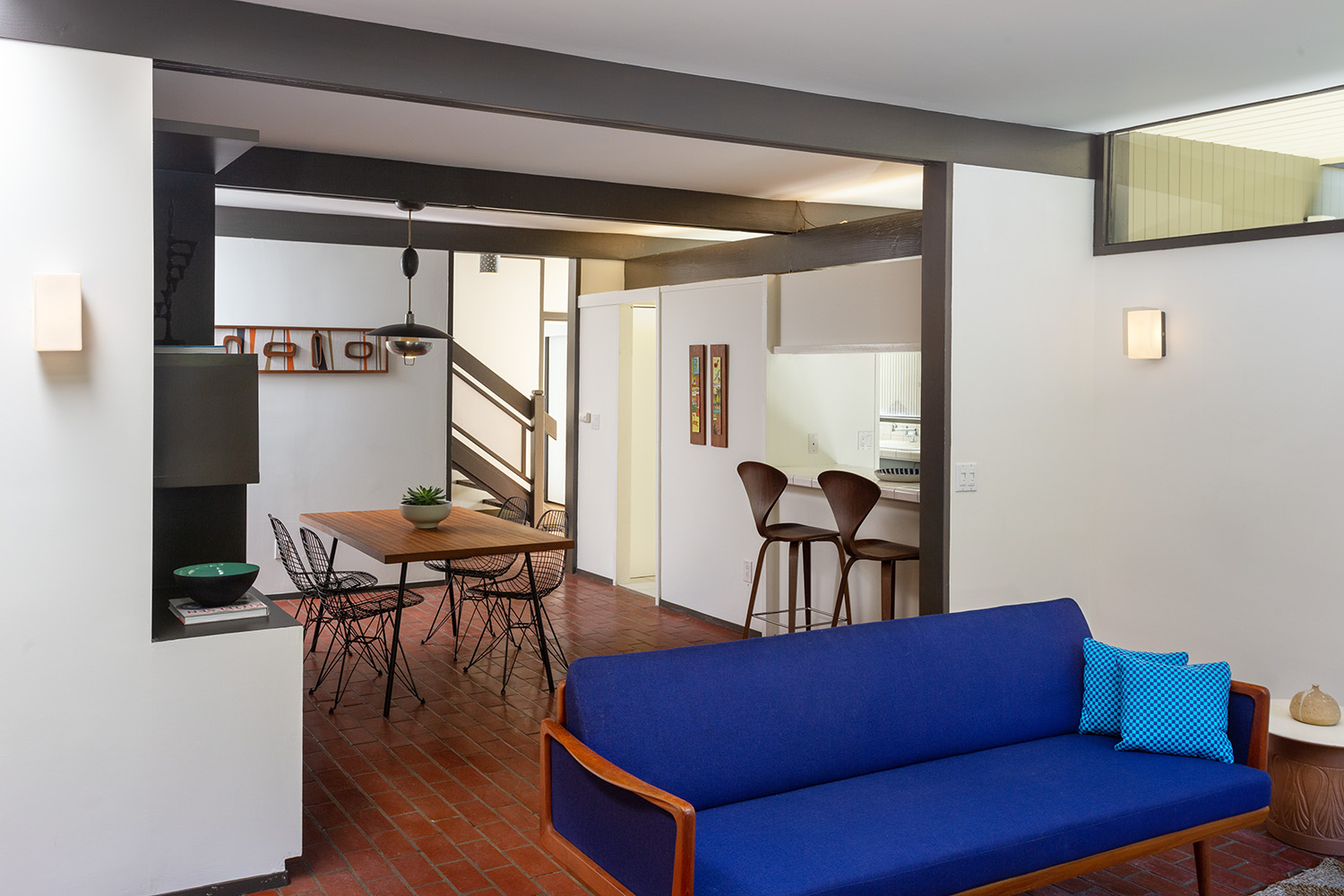 The Malinoff residence elegantly showcases much of the architectural thinking of the period and of the USC School in particular: simple materials are enriched by judicious use and careful placement; the building's structure is clearly expressed as part of the architecture and there is a clear link between interior and exterior space whilst maintaining the privacy of its occupants. Overall, the building's architecture is a sophisticated expression of mid-century design ideals and could easily be mistaken for the work of one of Malinoff's more famous USC contemporaries.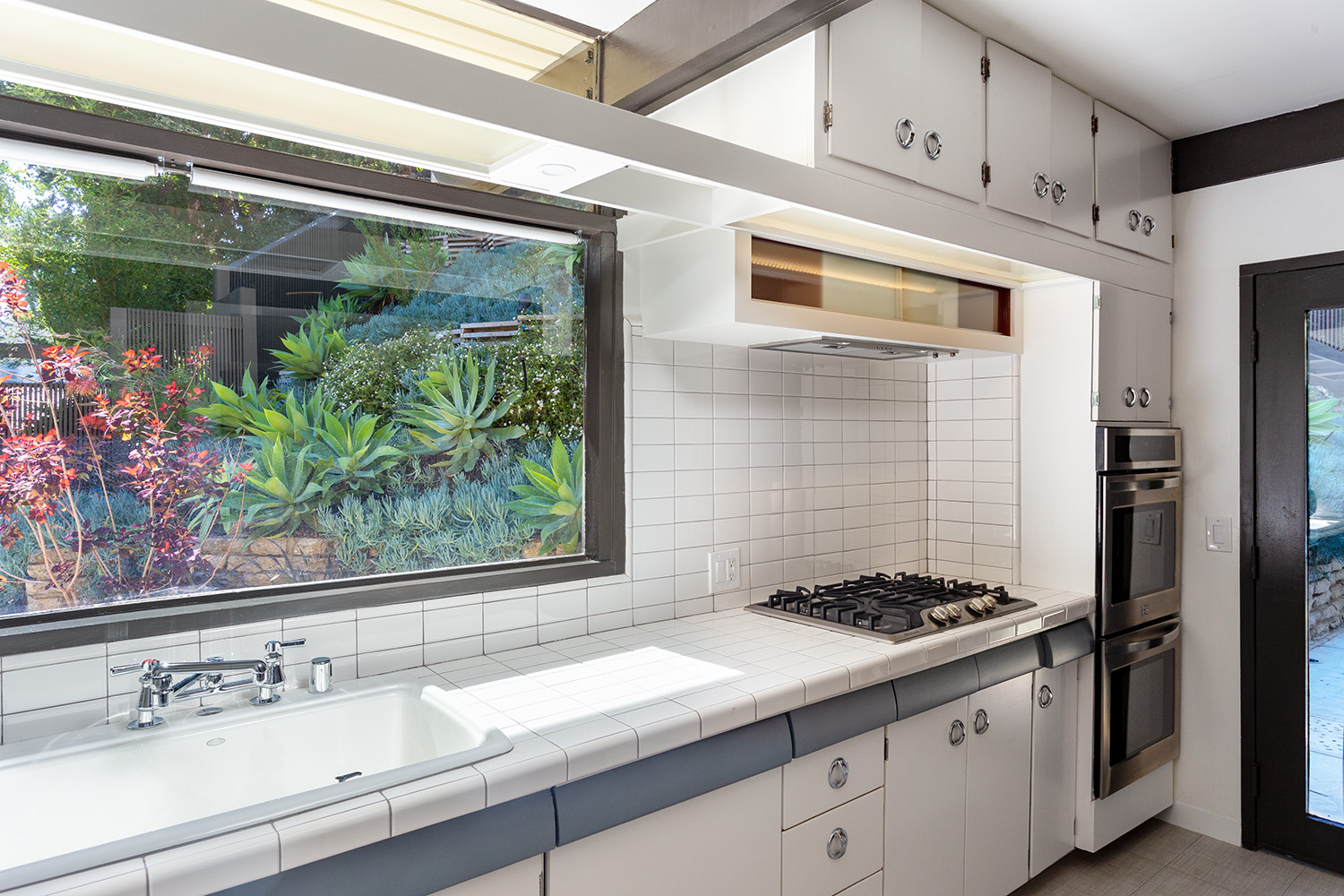 the building's architecture is a sophisticated expression of mid-century design ideals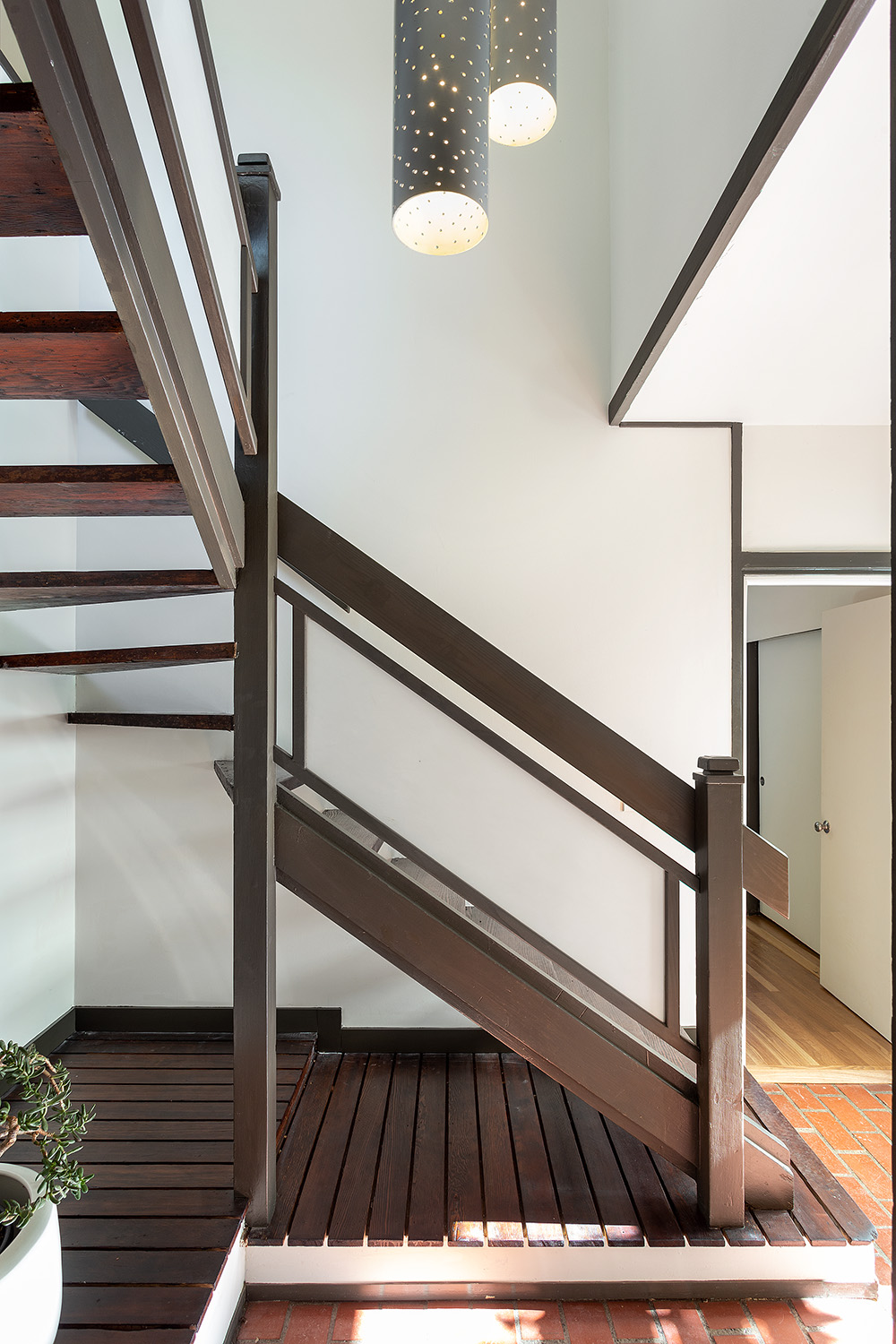 A recent sympathetic renovation by fine art photographer turned mid-century architecture aficionado Andreas E.G. Larsson of HabHouse demonstrates his exceptional sensitivity and skill in restoring this kind of architecture and even recreating period details that had been lost. Previous work by Larsson includes a recent painstaking restoration of a 1957 Calvin Straub house in Pasadena's San Rafael Hills.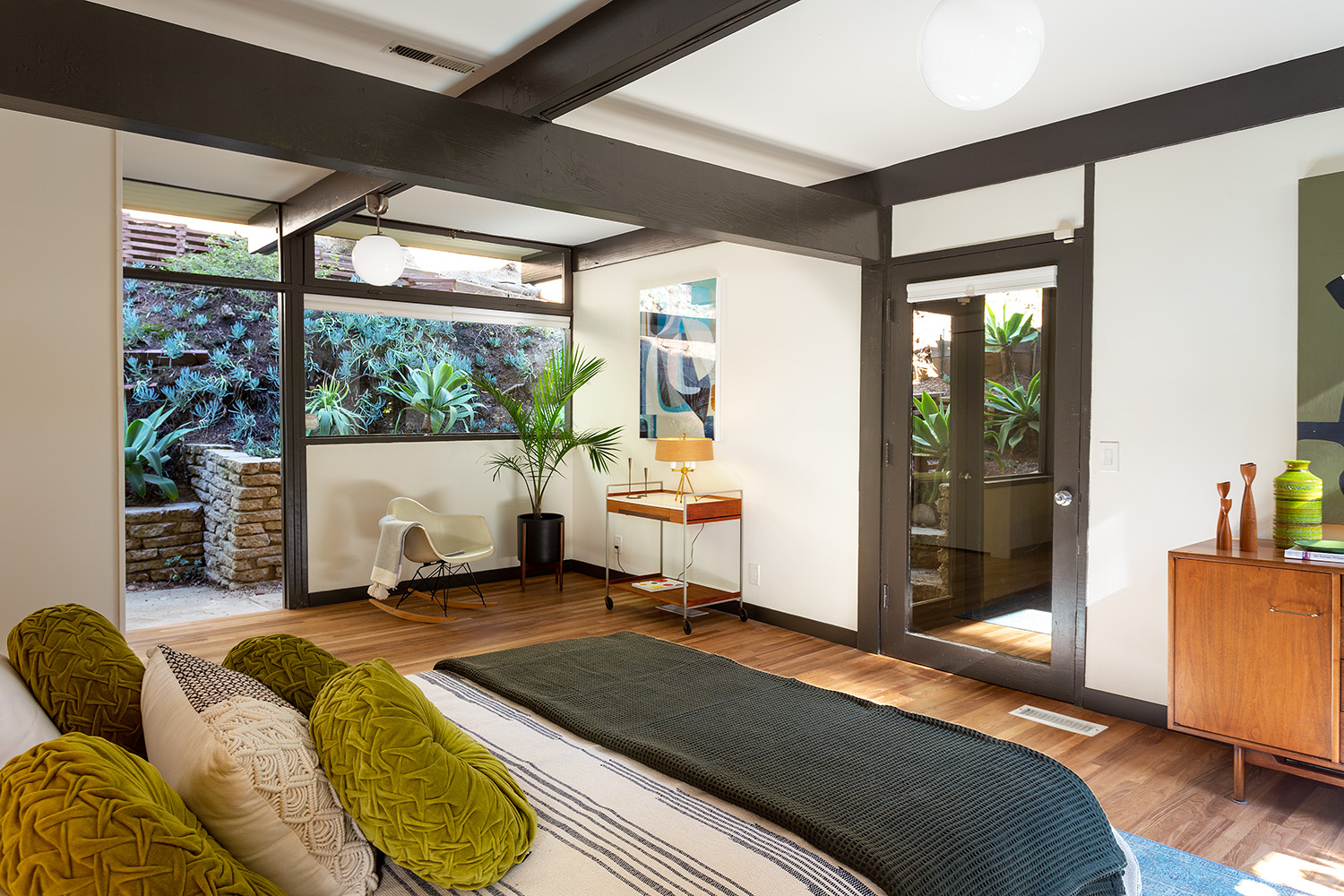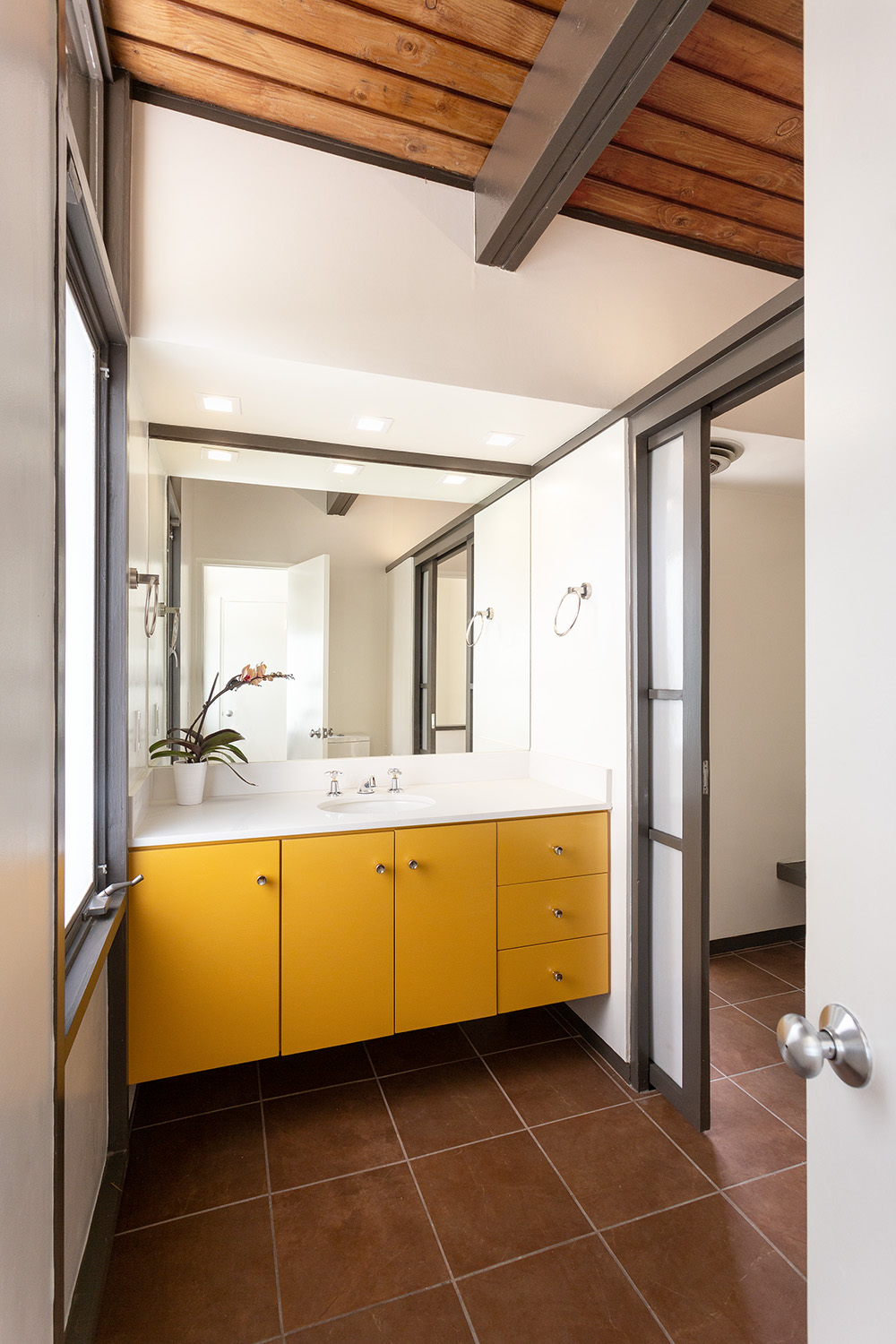 HabHouse have carefully updated and improved the Malinoff residence's systems, readying it for turn-key occupation by only its third owner since original construction.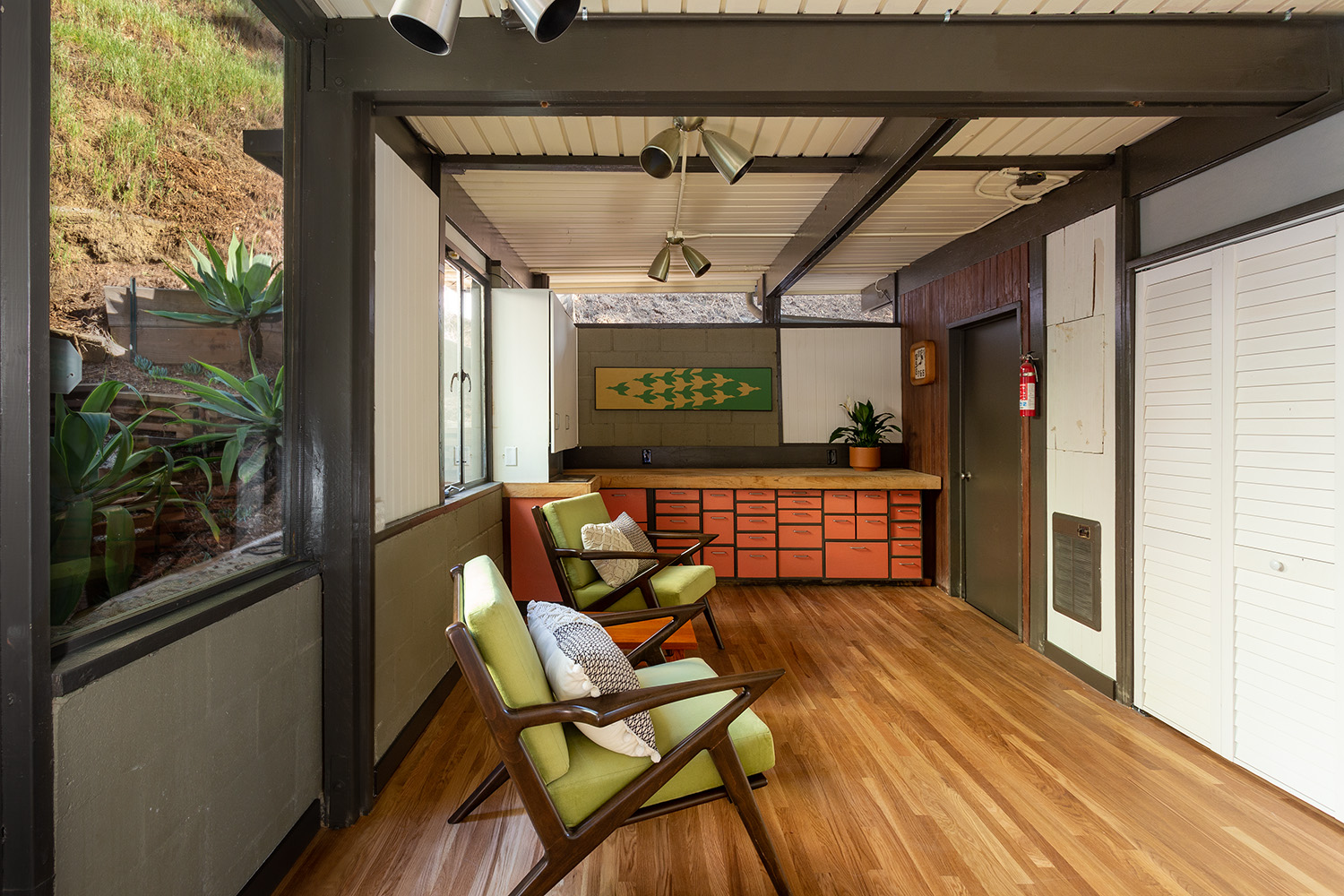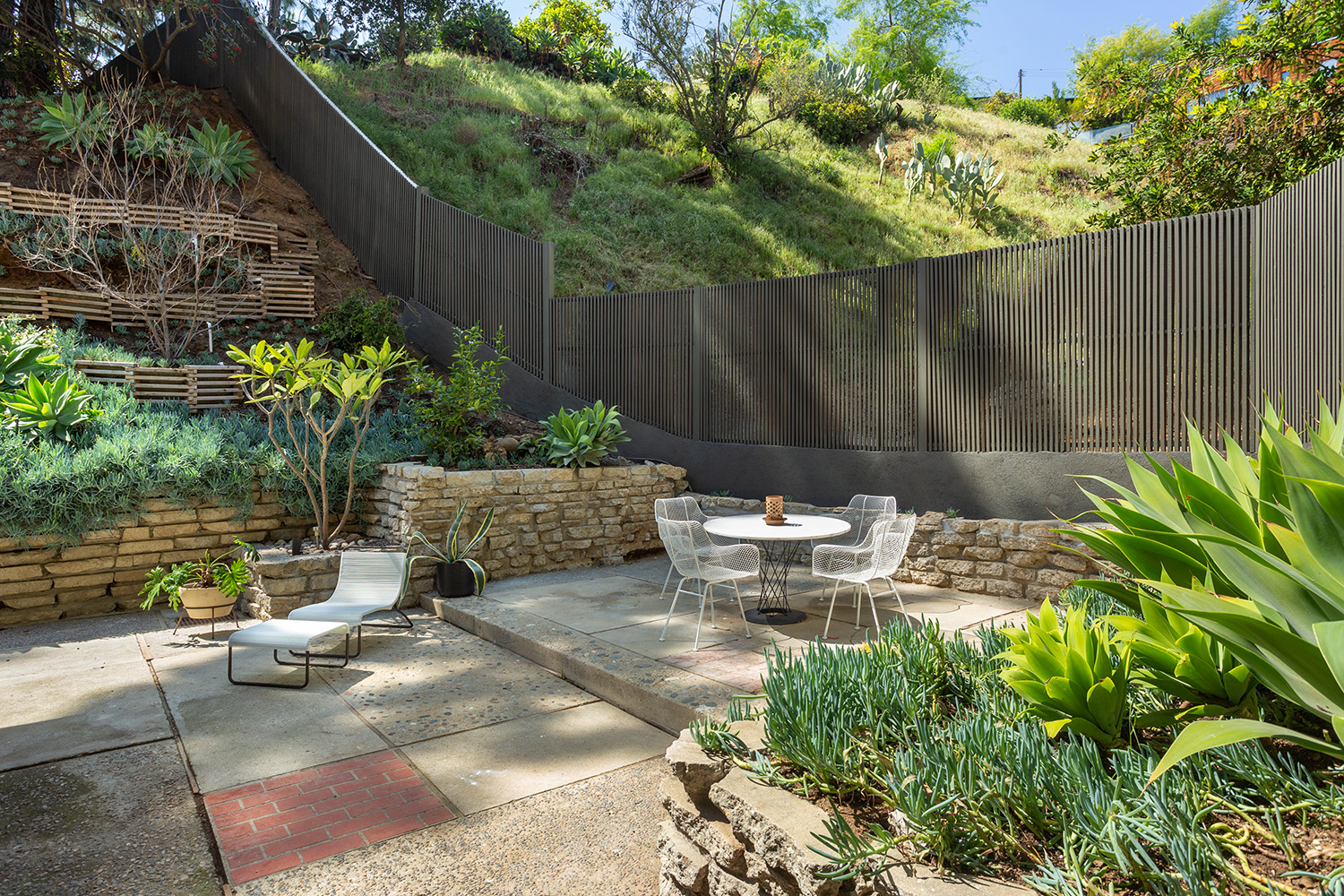 Located in an exceptionally peaceful Beachwood Canyon setting, the house is still within easy reach of everything that Los Angeles has to offer.