A peachy cottage on the Venice Canals designed by Mark Mack Architects
PHOTOGRAPHY BY Content Production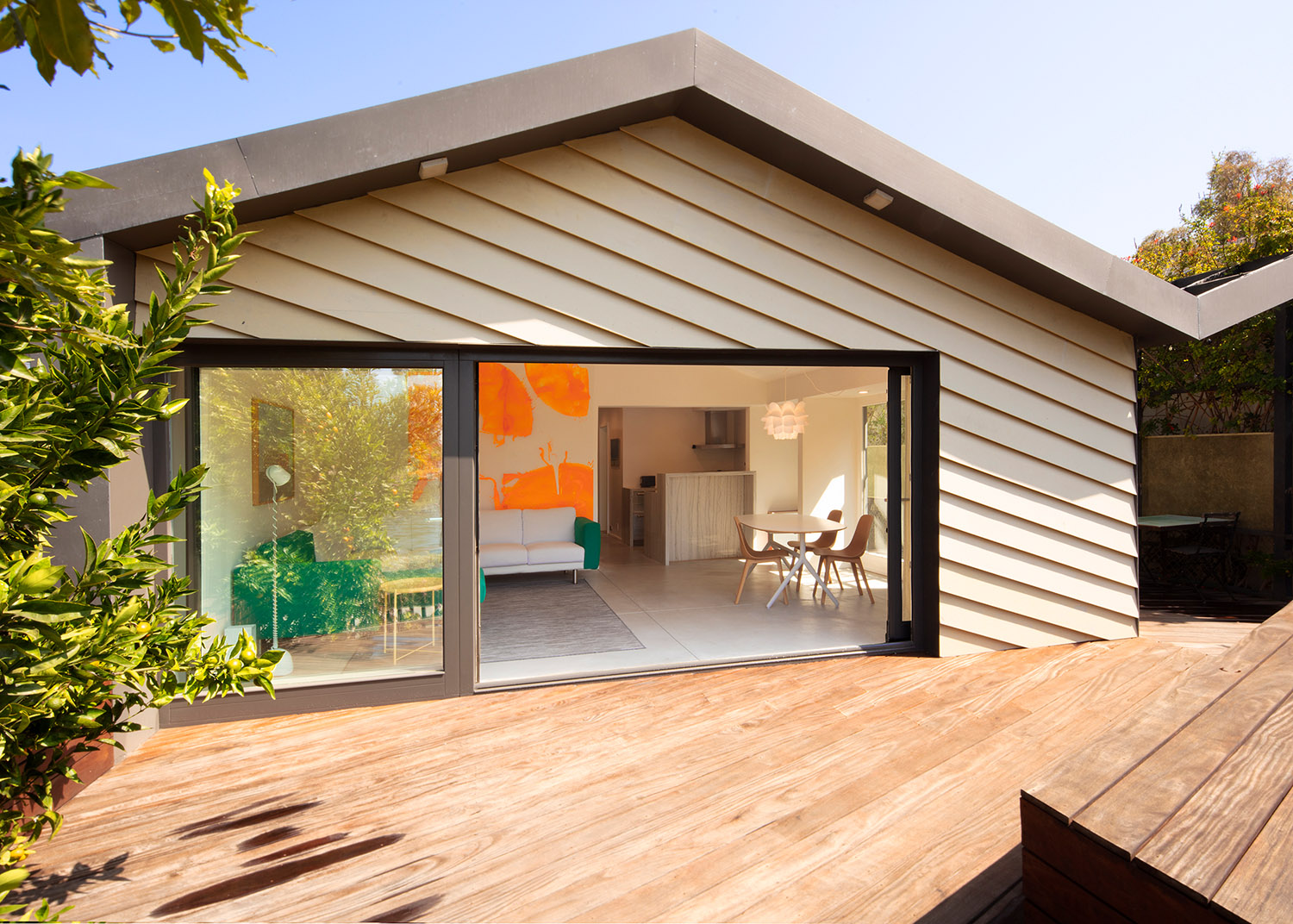 Enviably situated on Eastern Canal in Venice, this two bedroom, one bathroom cottage was comprehensively re-designed in 2008 by renowned Los Angeles architect Mark Mack. The house features beautiful concrete floors, European windows and huge sliding glass doors which completely open the front façade to the elements.
Indoor and outdoor living are characterised by longs views along the length of Linnie Canal, which together with clean-cut, playful design cues and contemporary furniture, make the house an inviting, colorful living space.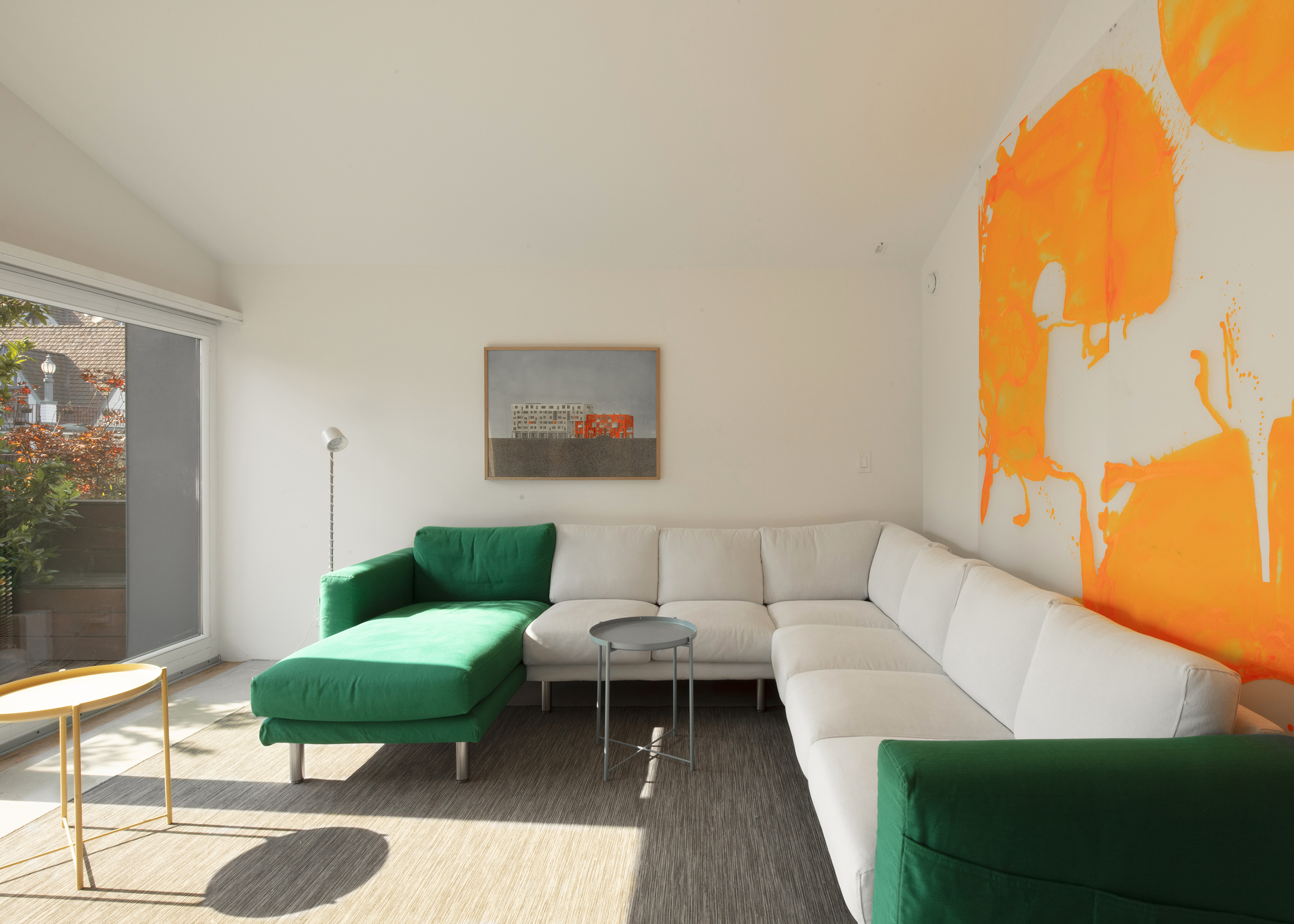 A large outdoor patio faces the canals, while a side yard with BBQ provides a more secluded area. The master bedroom has king size bed, high ceilings and a skylight; well thought out storage space, a sofa and desk area also make the space perfectly suited to being used a home office. A second bedroom features queen size bed and closet. A dedicated parking space is accessed off the alley where the side entrance to the house is also located. Washer and dryer are provided. Sonos, wireless and Apple TV with Netflix are included in the rent as is the water utility.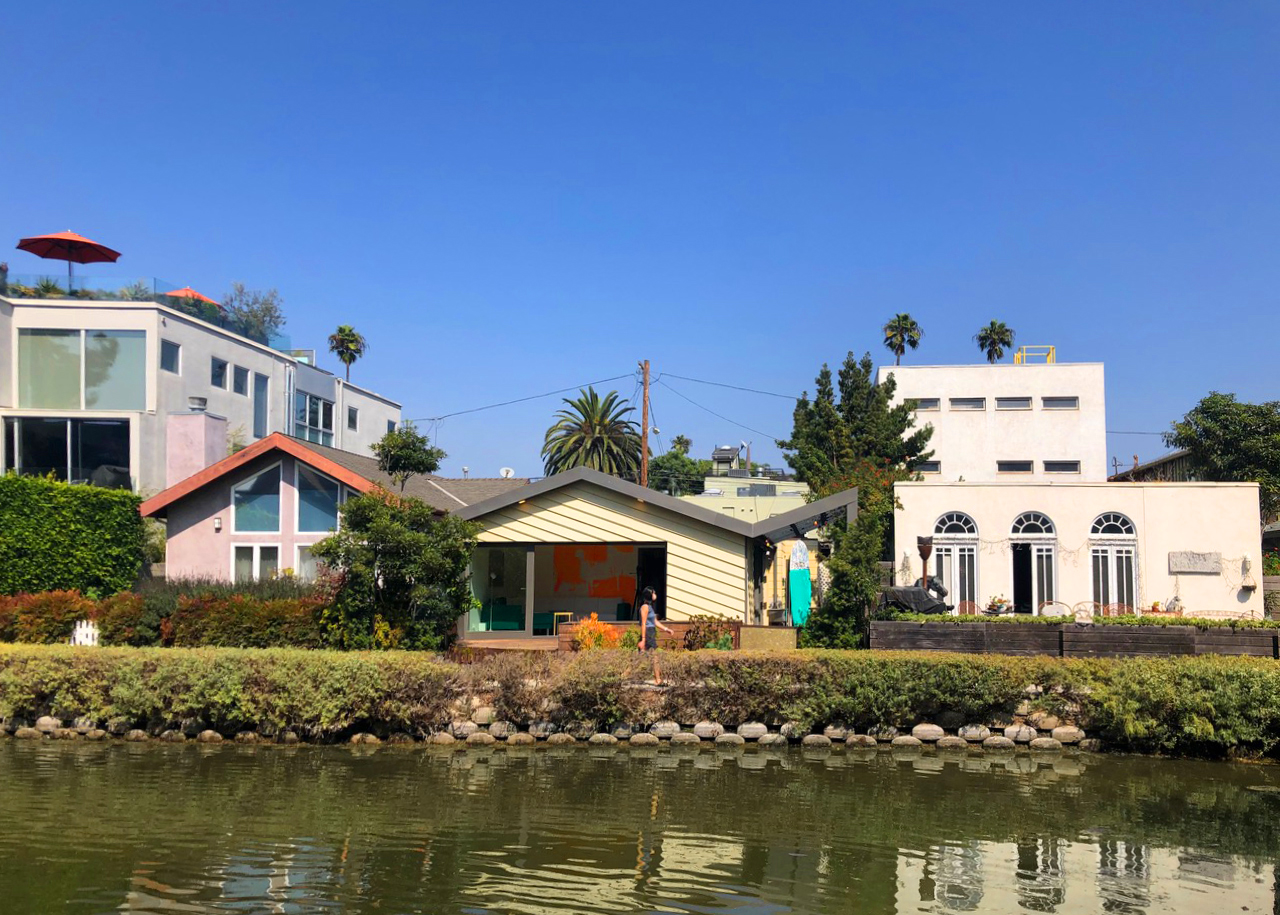 The Venice Canals were constructed by developer Abbott Kinney at the turn of the twentieth century in homage to Venice, Italy. The canals were designed primarily to drain the surrounding areas and the adjacent land, once subdivided into small lots, was sold to fund the construction of amusement facilities planned for the nearby ocean piers.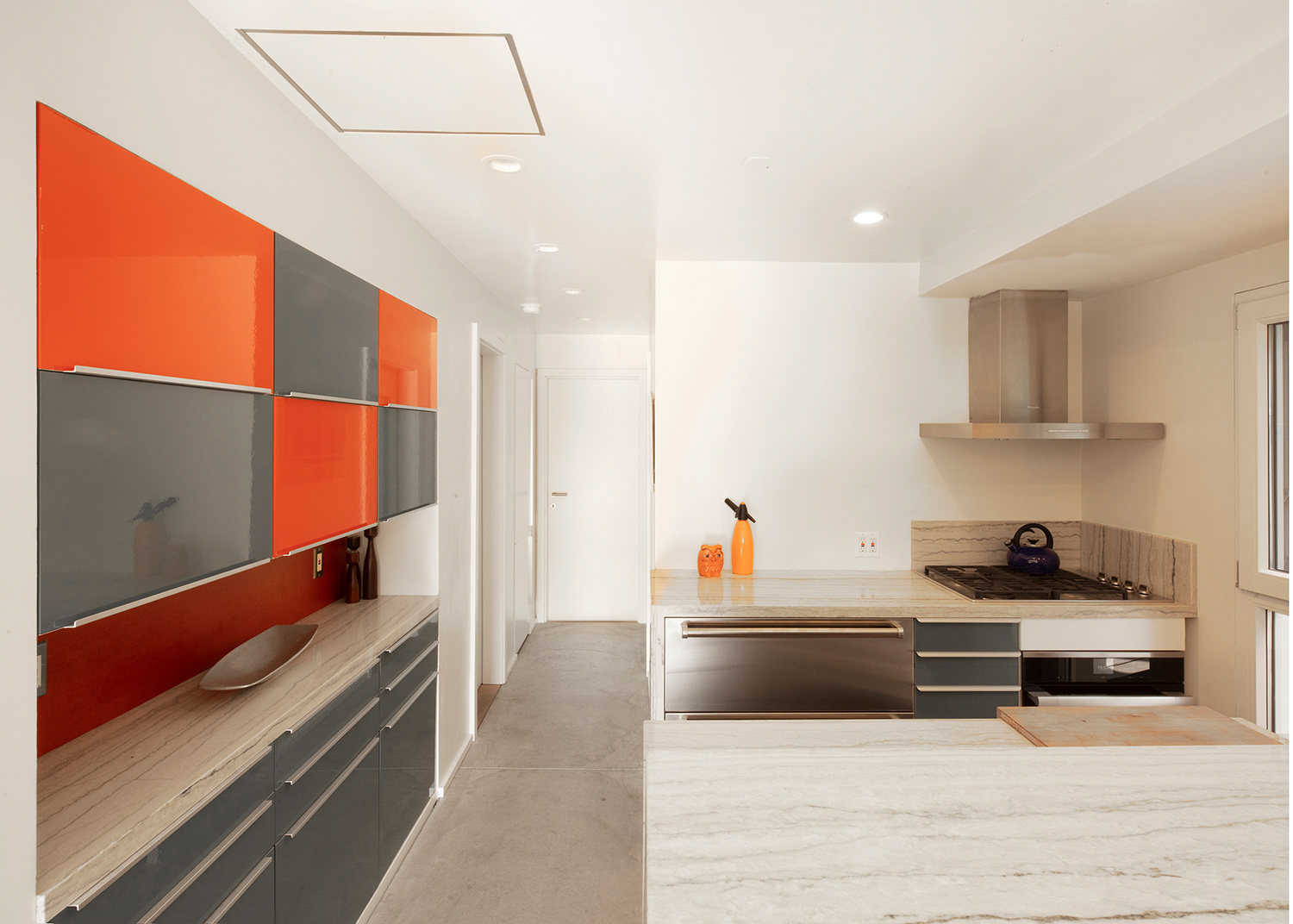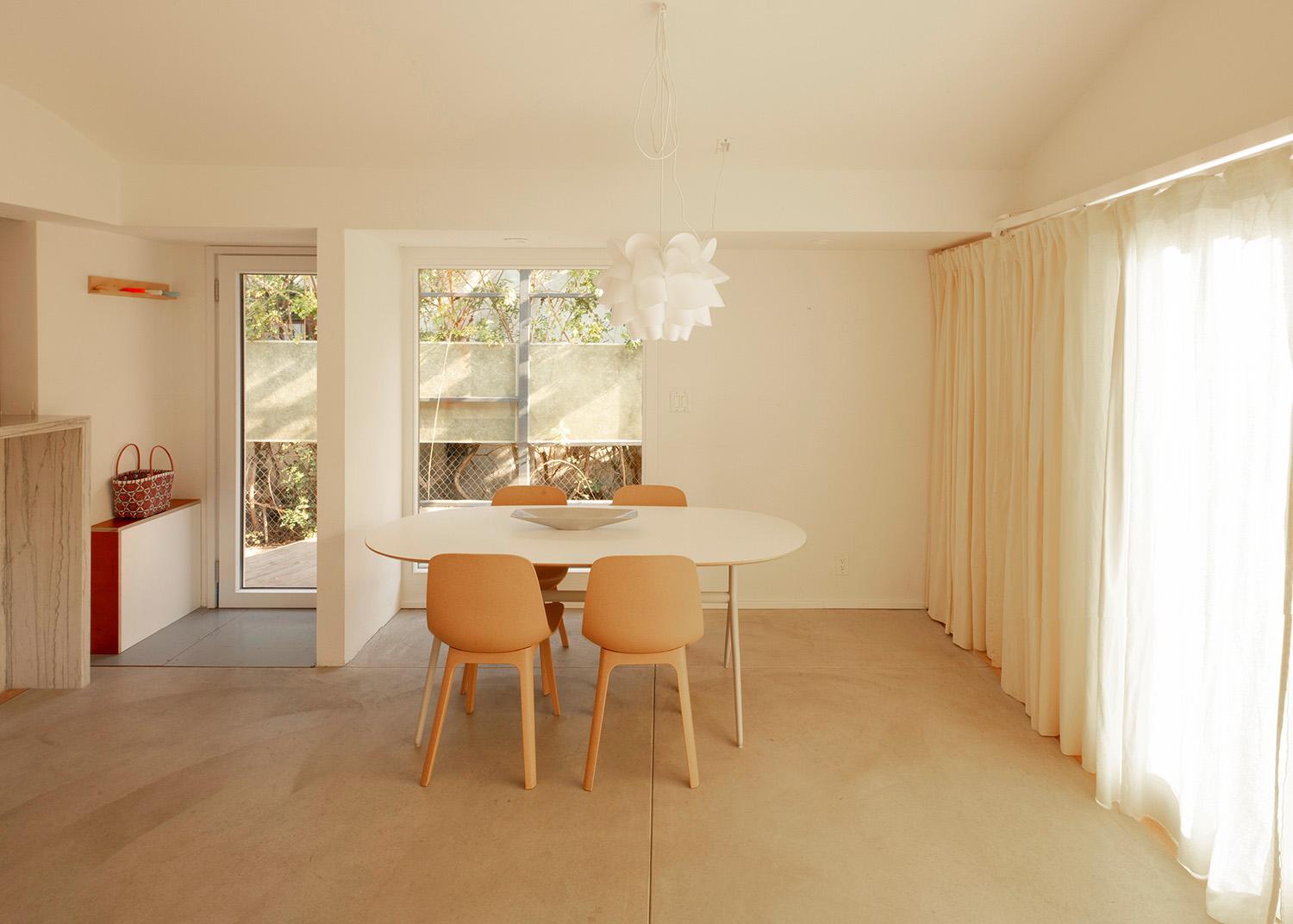 MACK Architects is widely recognized for thoughtful, elegant architecture that emphasizes the integration of built form and the environment. Clarity of form, colorful simplicity, straightforward construction and an appreciation of tradition, climate and materiality give MACK's architecture a quality of timelessness.