Designed in 1954 by Jean Killion, this dramatic post-and-beam residence clad with old growth redwood has been lovingly restored by Andreas Larsson
Photos by Cameron Carothers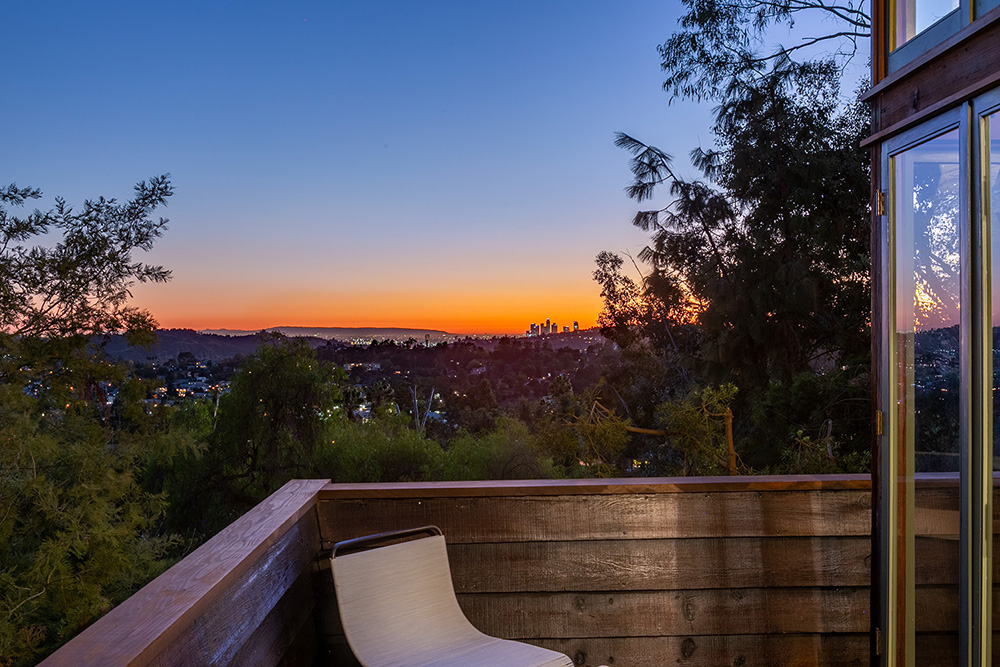 The Killion Residence, Jean G. Killion AIA (1954). Jean Killion practised architecture at a time when it was uncommon for a woman to do so and, as a project architect in the offices of the renowned Austrian architect Richard Neutra, she would have had a hand in the design of the countless Neutra buildings that continue to be celebrated to this day. The house that Killion designed for herself, on a secluded site in Pasadena with long views, is a testament to her talent and architectural vision.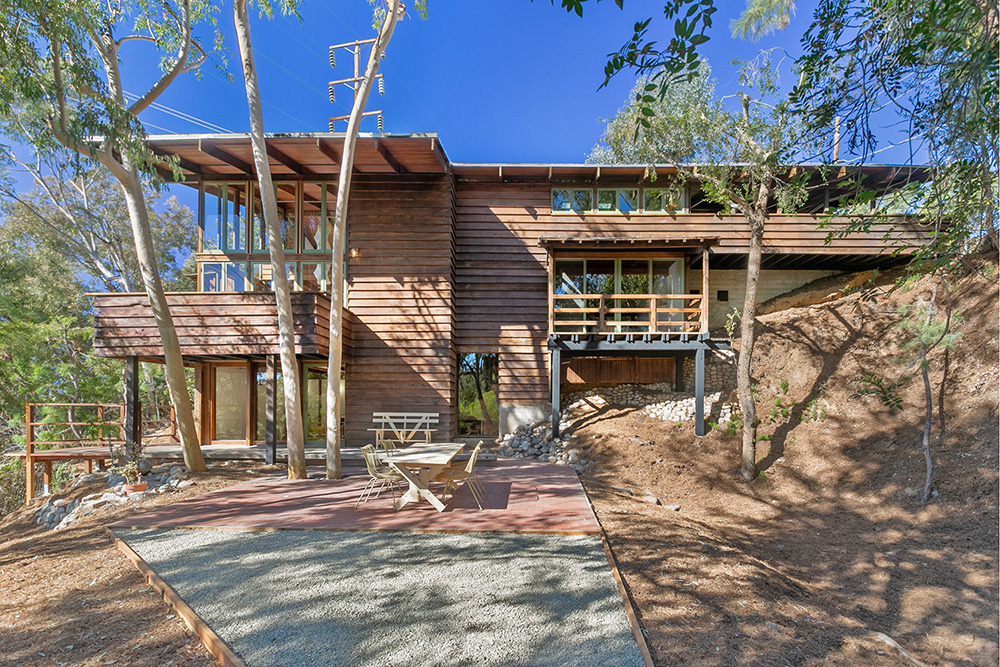 A dramatic composition of post-and-beam structure clad in old-growth redwood siding, the house gracefully hugs the topography of the hillside. The house itself is ingeniously sited, opening up the interior space to long views whilst leaving the lot itself largely undisturbed. Indeed, the large and flat garden area is completely private from the street.
The house that Killion designed for herself is a testament to her talent and architectural vision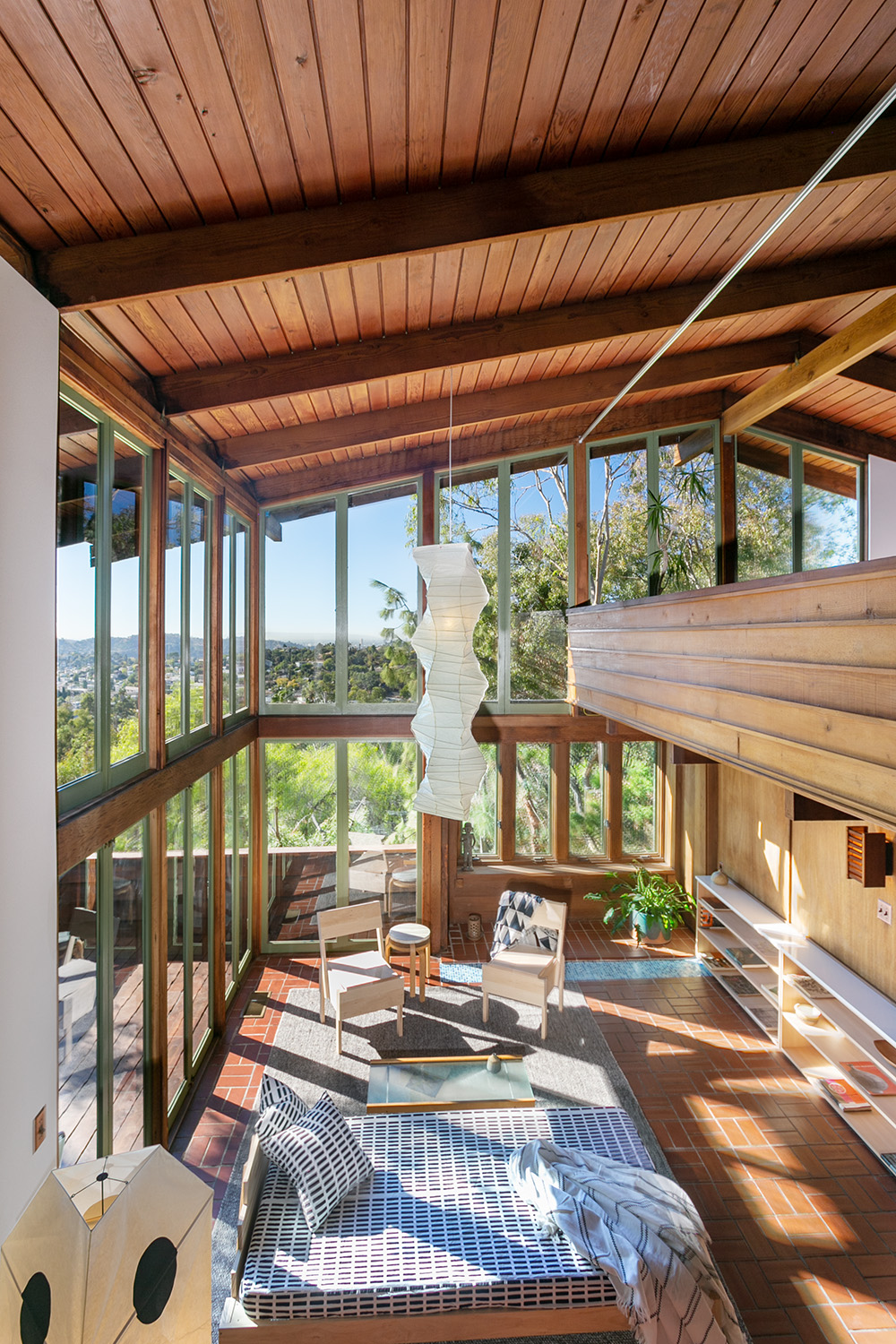 At the home's center is a double-height great room with 18' high ceilings and walls of glass providing panoramic views from Downtown LA to Catalina Island. The interior materiality of wood panelling and red brick flooring creates an inviting atmosphere and provides strong contrast with the airy architectural forms and strong light. Swedish photographer turned adept restorer of Los Angeles modernist houses, Andreas Larsson of HabHouse, took great care to retain the home's spirit and the original design intention. Larsson chose to contrast the rigor of Killion's architecture with the playful furniture of Italian modernist artist and furniture designer, Enzo Mari. The Mari furniture was specially constructed for the project and will be sold separately by auction at a forthcoming date.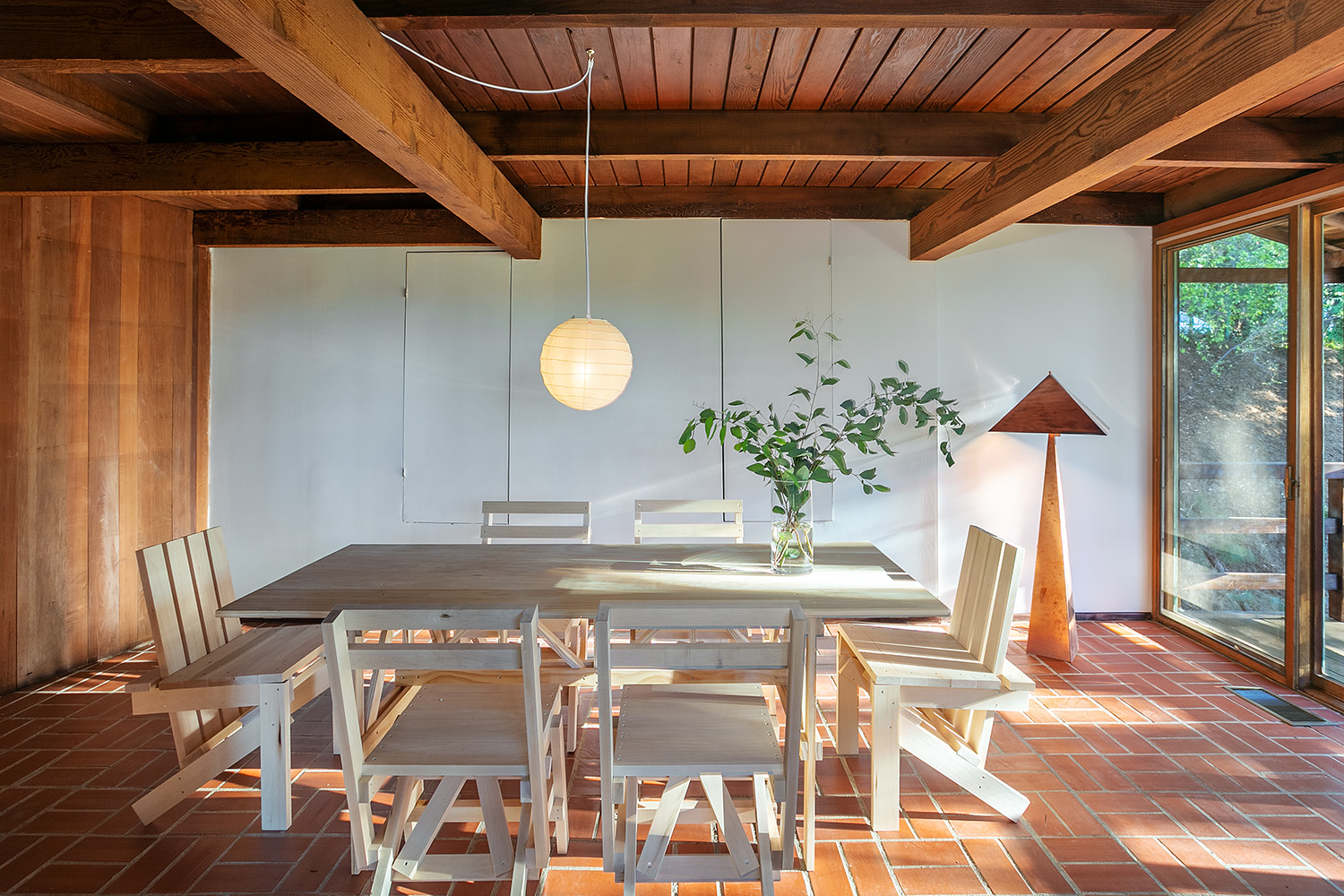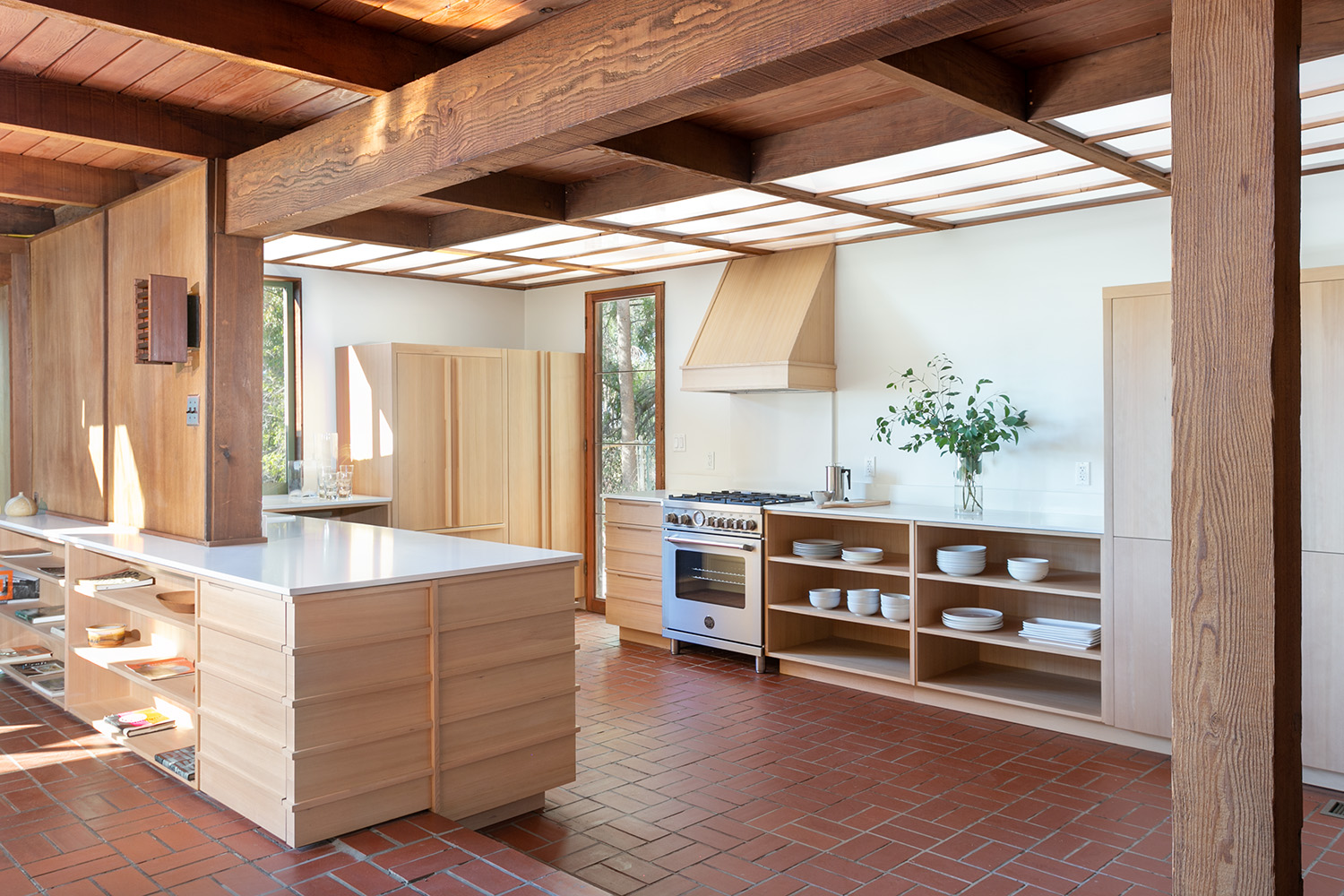 New elements of the house have been carefully considered: bathrooms have been sensitively updated whilst a contemporary kitchen was thoughtfully designed in a contrasting aesthetic by Larsson and Niel Rasmussen of Estuary Home. The sleek kitchen is made from vertical grain hemlock and all the veneers have been shop-sawn and sanded.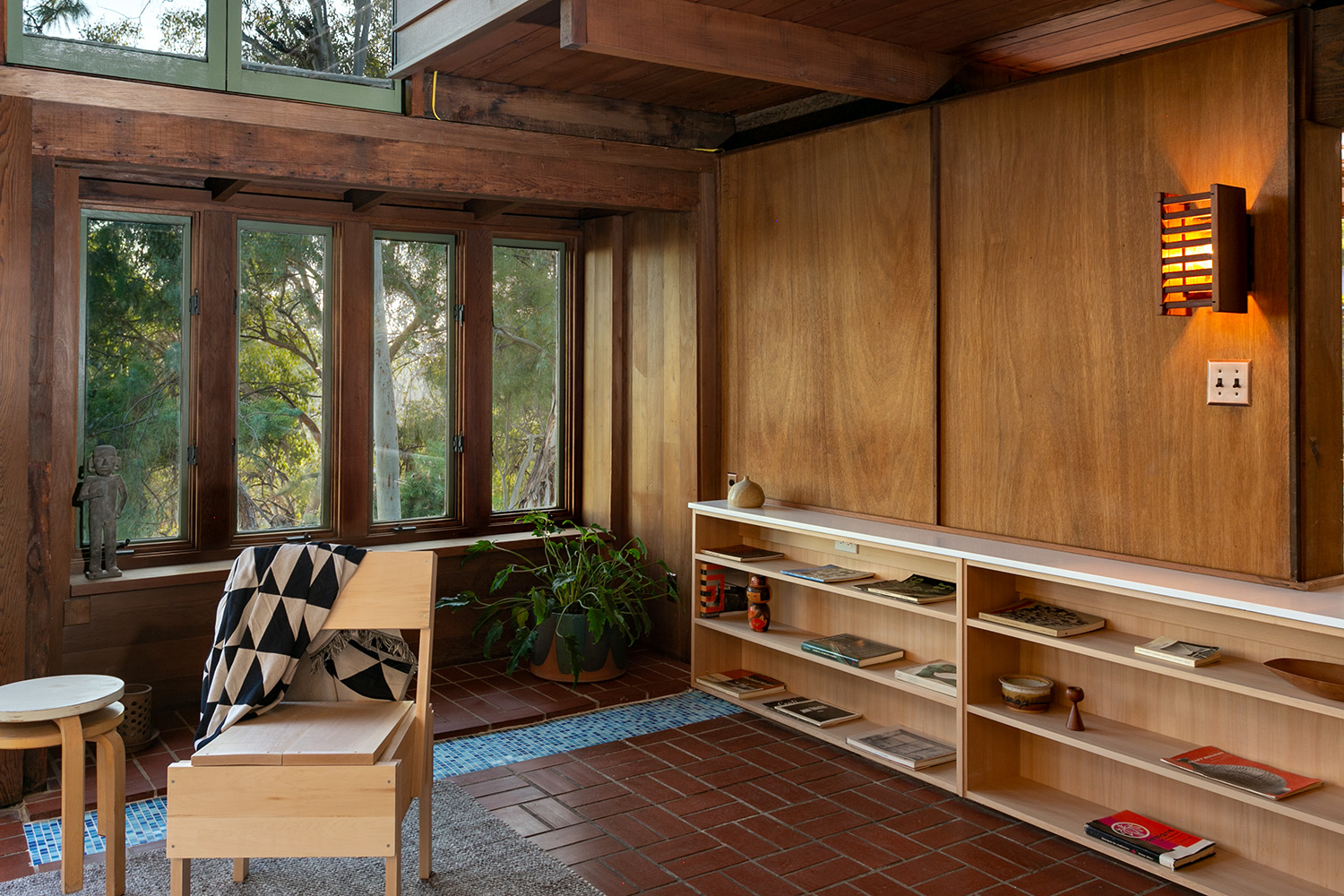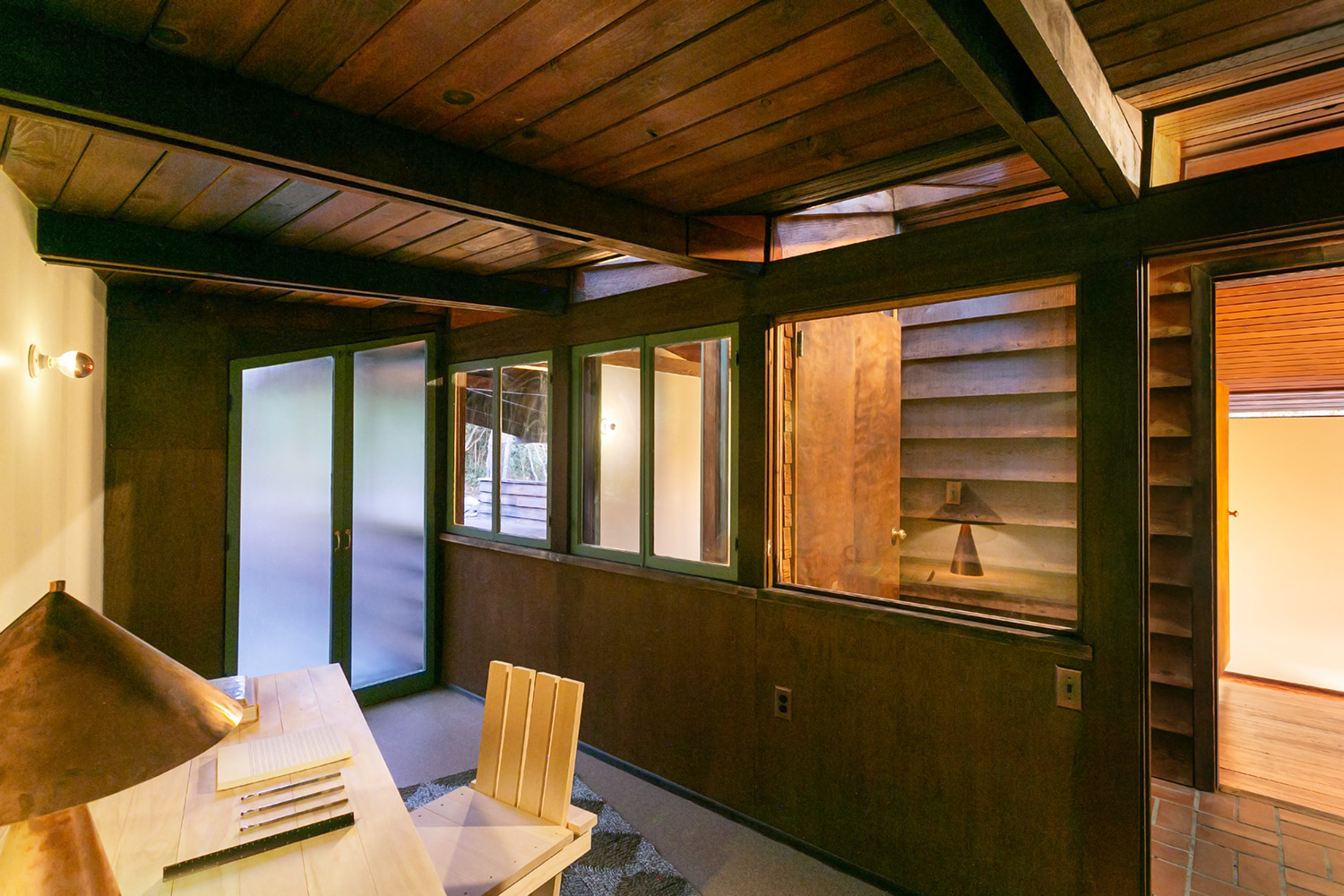 Tamarac Road is an idyllic setting, located in a quiet & peaceful area of Pasadena's Poppy Peak Historic District, in the hills of southwest Pasadena. Poppy Peak is a unique melding of architecture and location that contains one of the finest collections of Mid-Century Modernism in Southern California. Named after the tallest point in the neighborhood, Poppy Peak contains 45 residential properties dating from 1935 to 1968. Almost all of the district's homes are custom-designed in a variety of Modern styles, representing the work of seminal architects including Lyman Ennis, James Pulliam, Kenneth Nishimoto, Buff, Straub & Hensman, Leland Evison, Harwell Hamilton Harris, Richard Neutra, William Henry Taylor and Robert Cox, amongst others.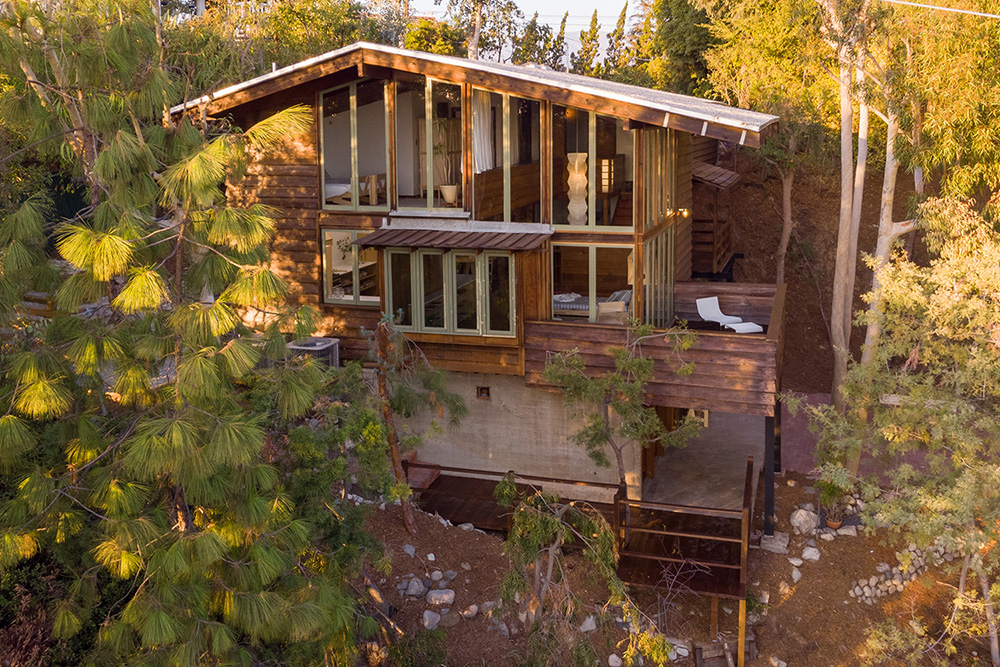 Andreas Larsson's restoration of the Killion Residence was not only intended to revitalize Jean Killion's unique vision, but also to elevate the work of a female architect who had until now been forgotten. Had Jean Killion not practiced architecture in an age when the profession was almost exclusively male, she may well have been a household name; she undoubtedly had the requisite talent.