The Robert & Rachel Corey Residence, Jack Corey AIA (1954).
Photography by Cameron Carothers
Listed by Nate Cole of suprstructur
Co-Listed with Joey Kiralla and Michelle St. Clair of Sotheby's International Realty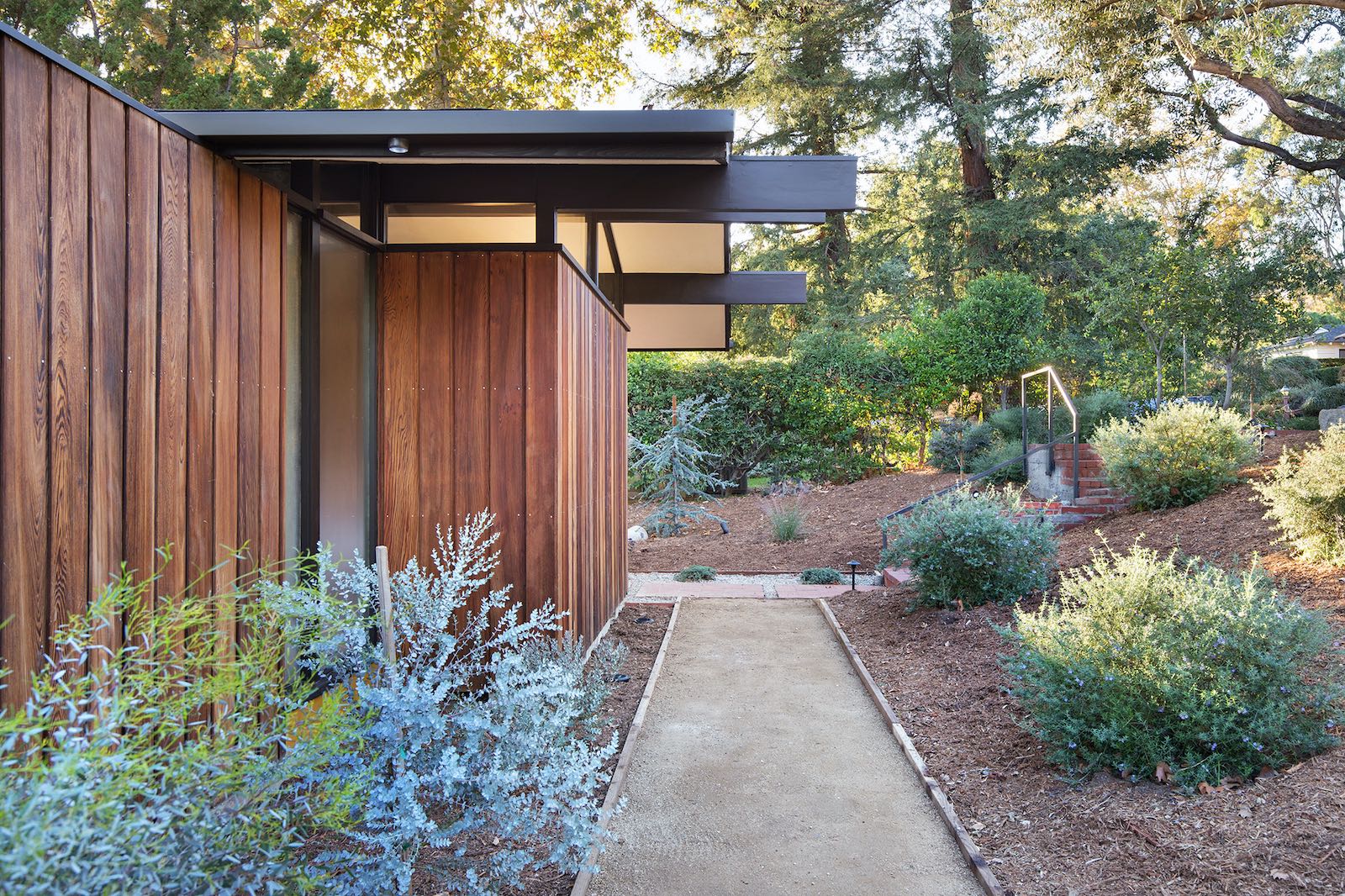 Built for his parents while still a student at USC and later used as his personal residence, this early design shows an astonishing level of skill and sophistication from the young architect. Corey's version of California modernism displays the influence not only of his studies under Cal Straub at USC, but also his deep appreciation for the work of Frank Lloyd Wright.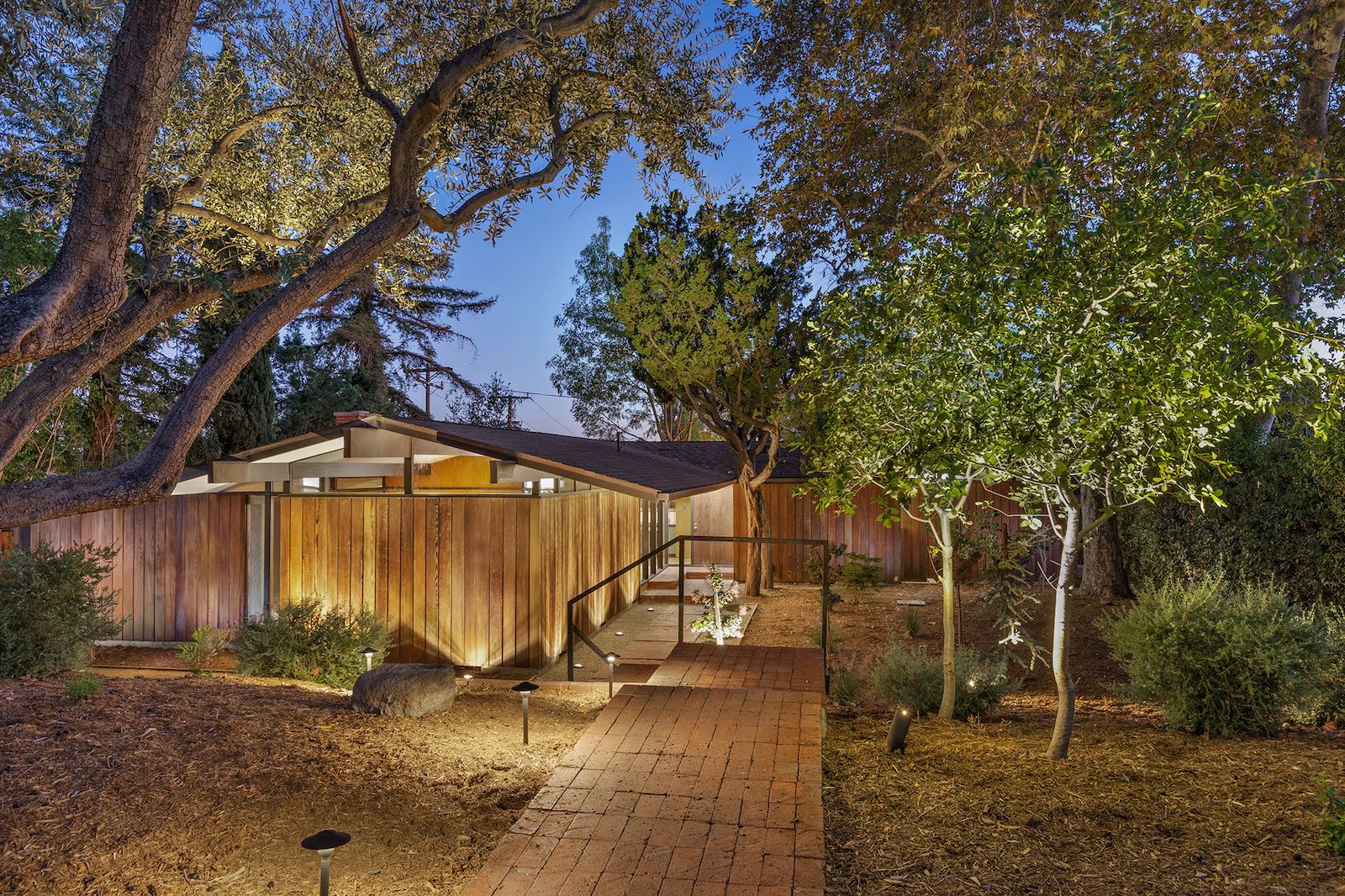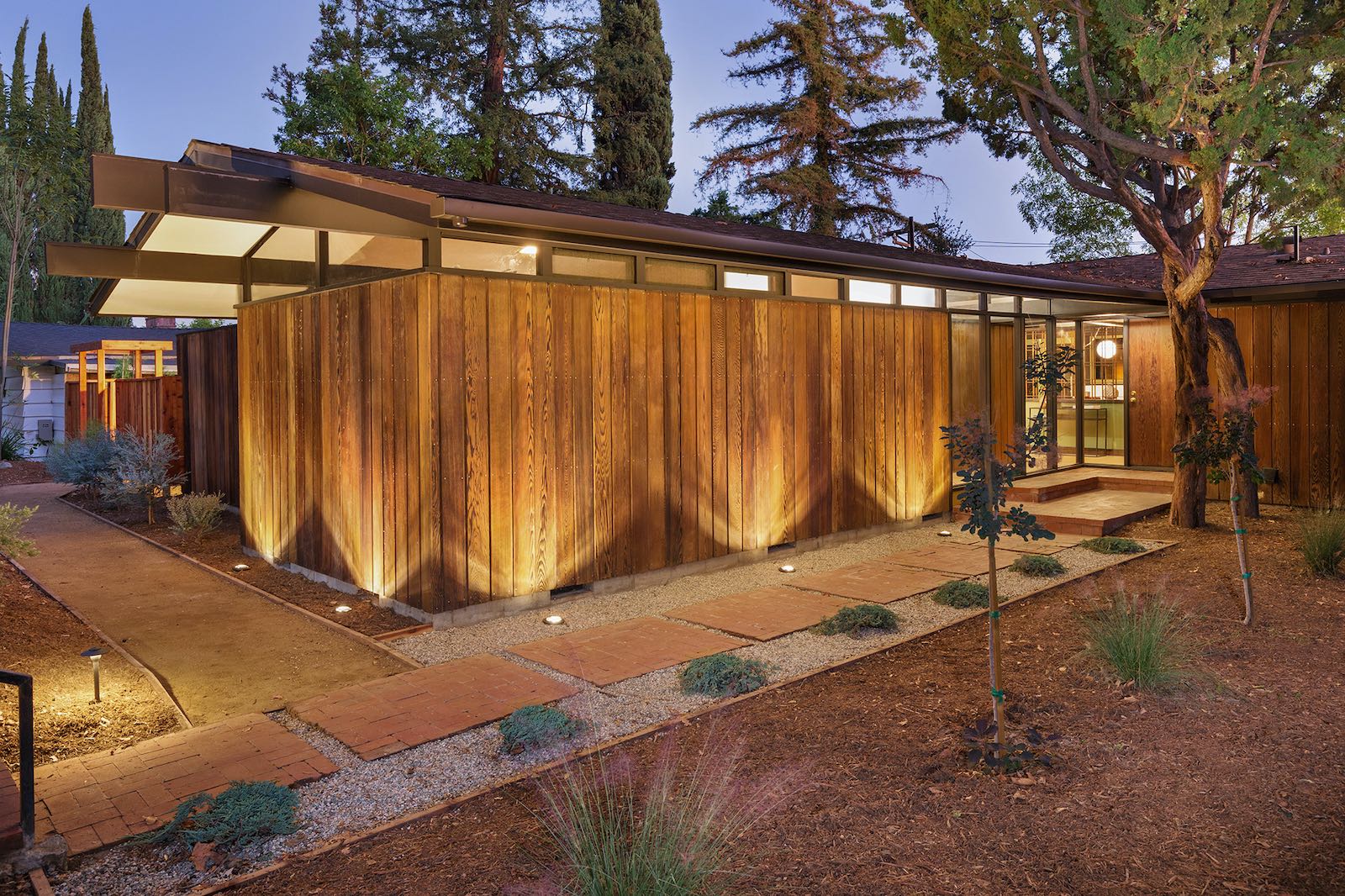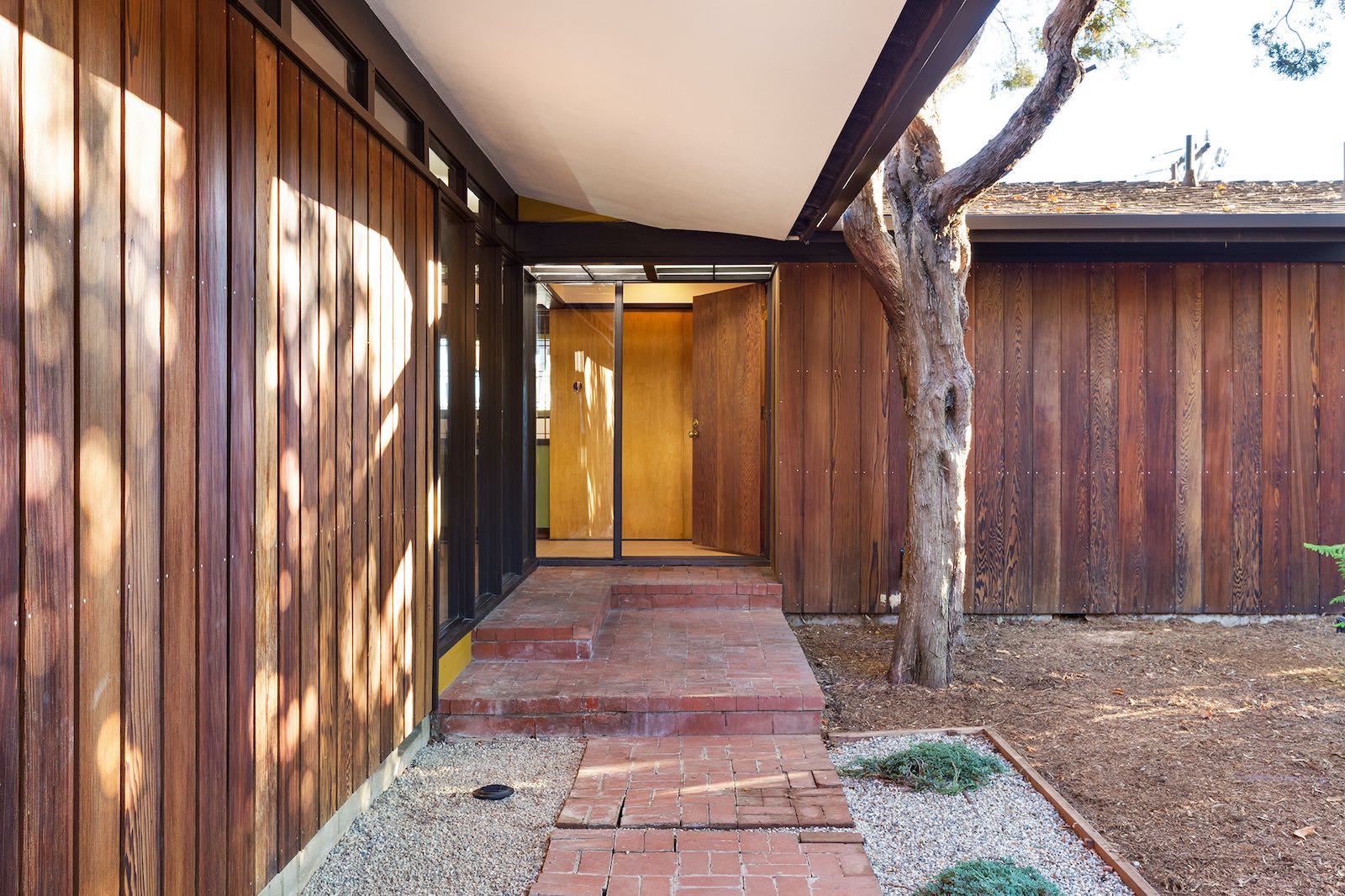 He quickly became a practitioner of wooden post-and-beam architecture, evolving its design along with his mentors to influence architecture locally and beyond.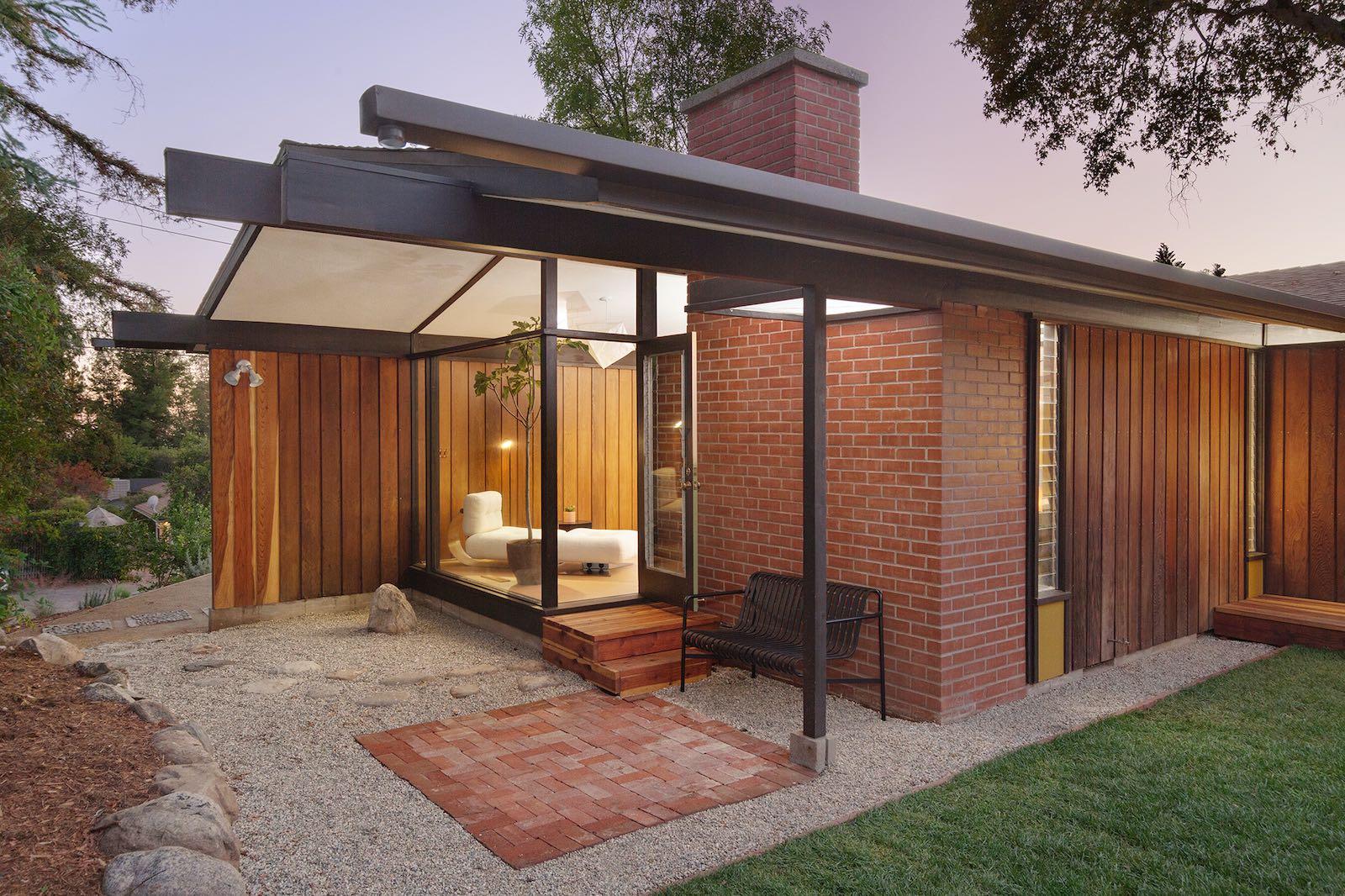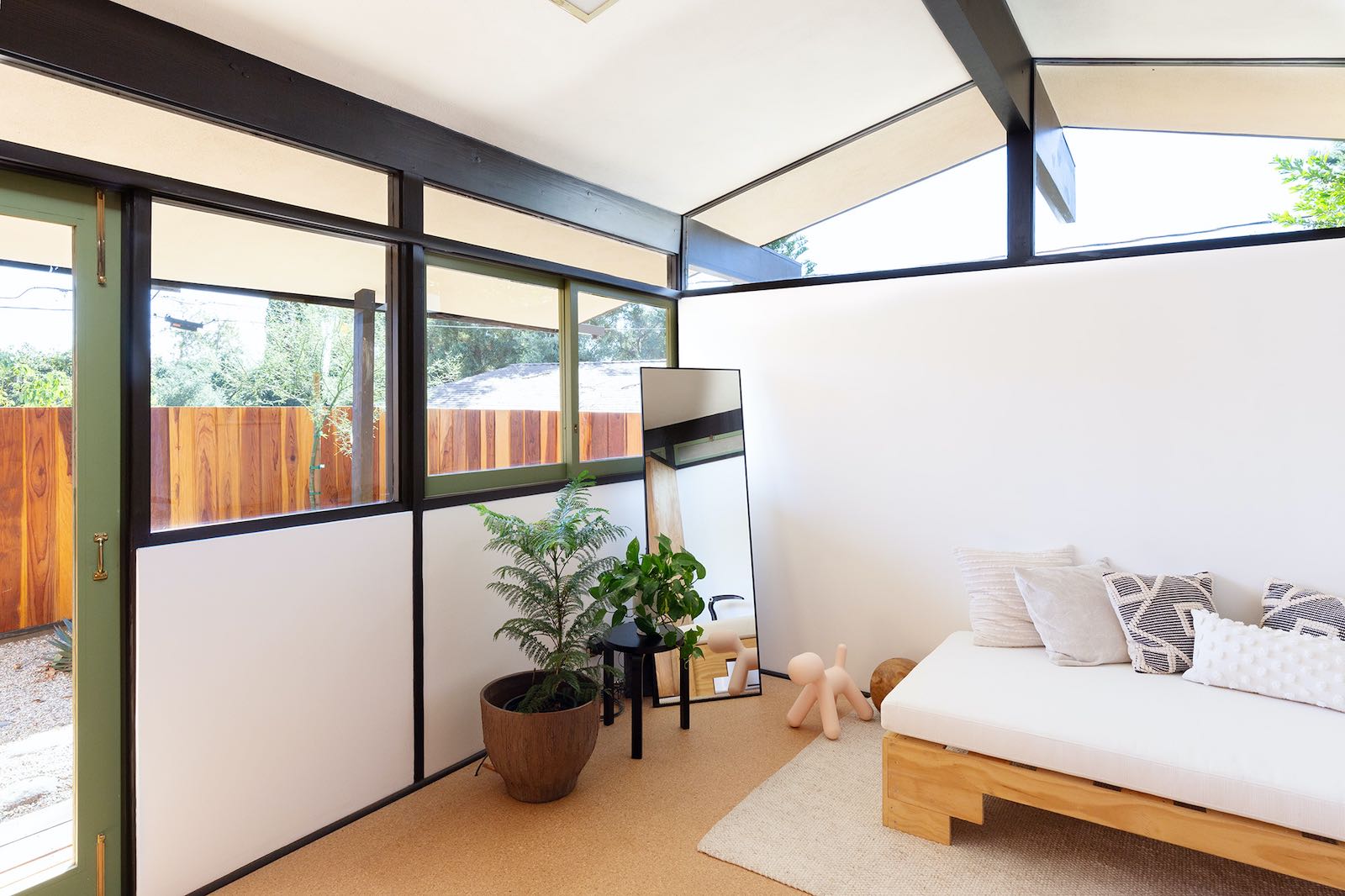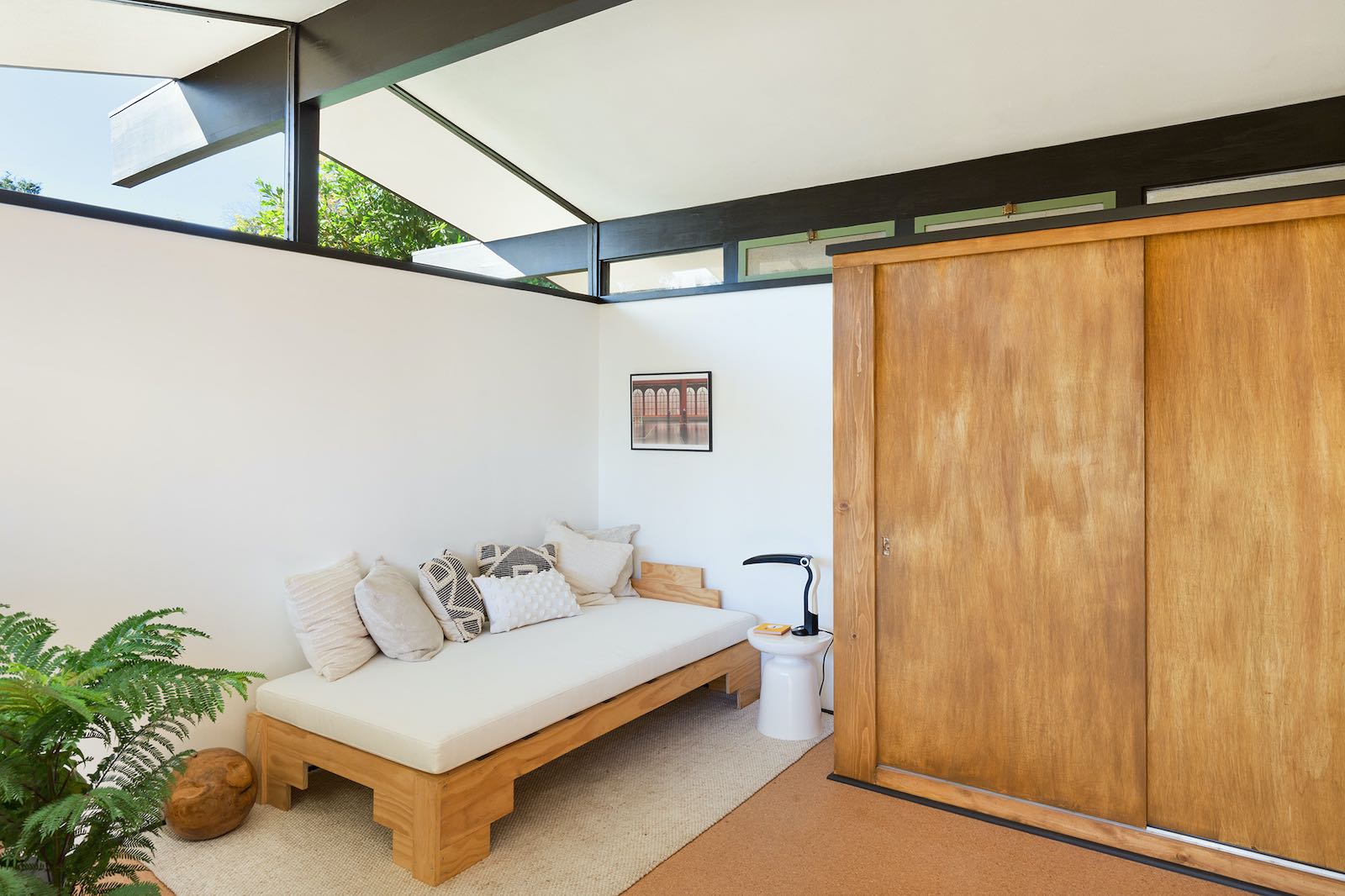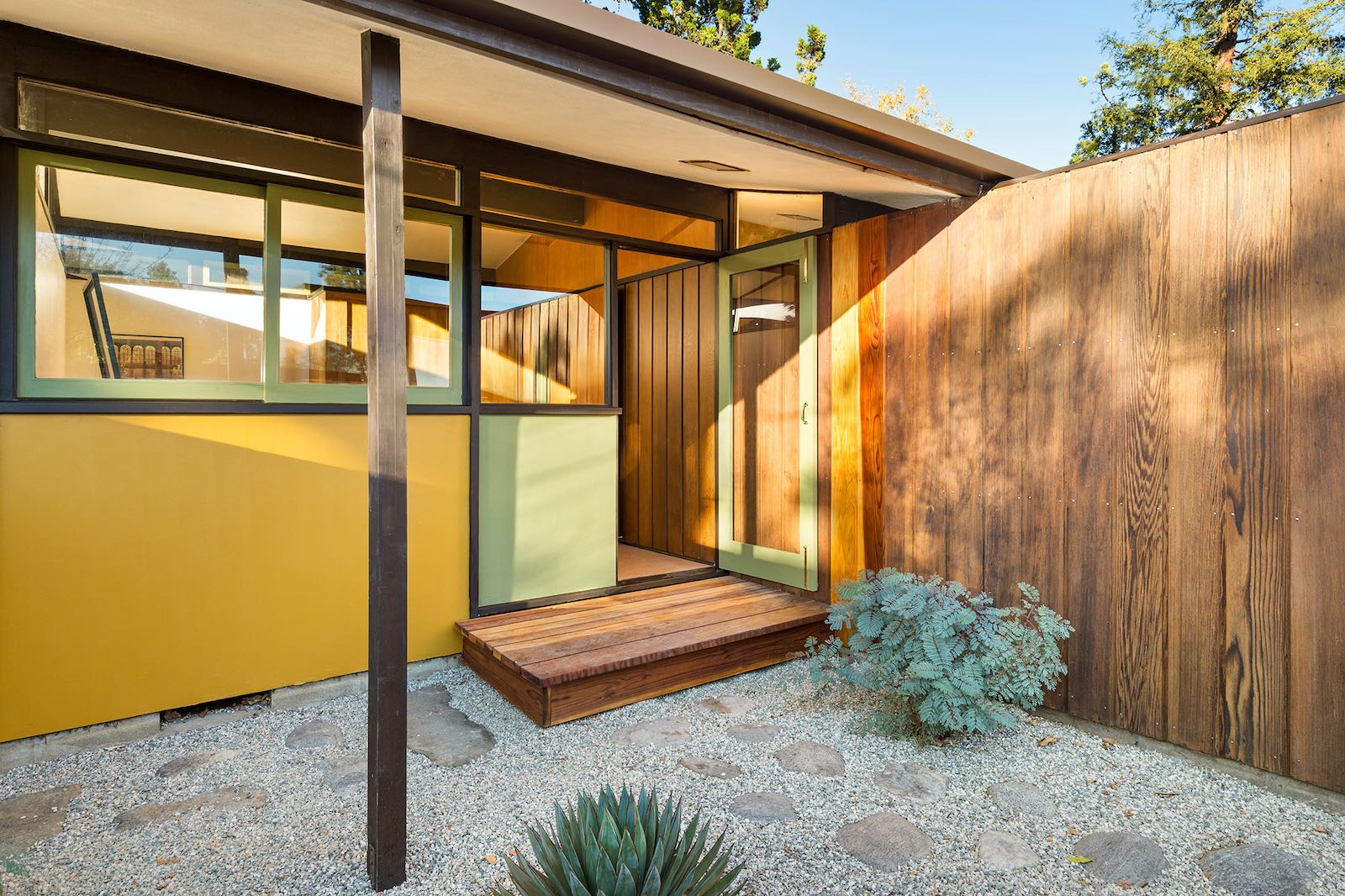 On Edgeview Drive, the calm cul-de-sac location and gently descending street to street lot gave him the opportunity to develop an ideal model of the mid-century modern home.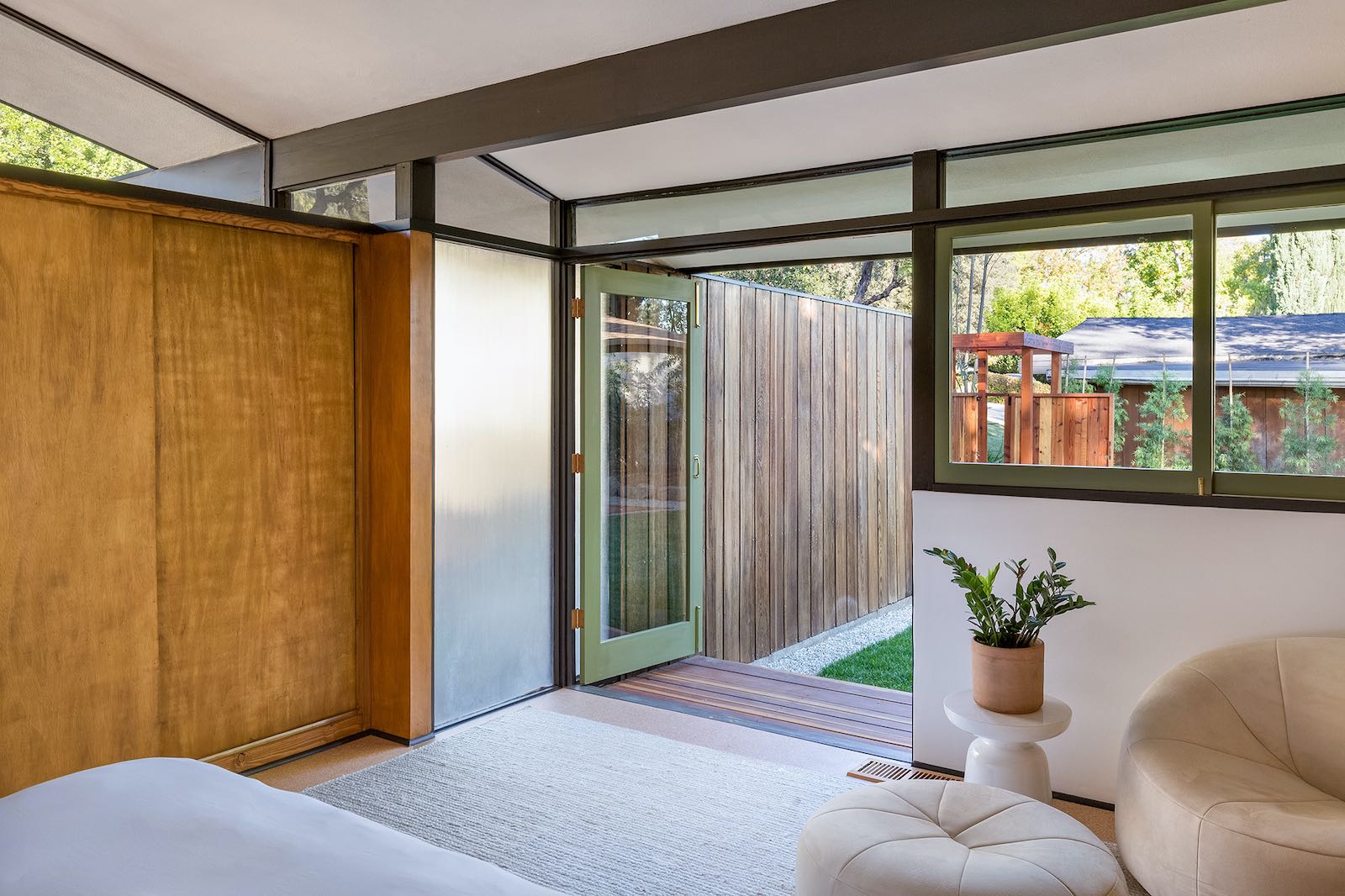 In the process of restoring the home to its former glory, HabHouse had the rare privilege of interviewing the now 91 year old architect about his design and work. The original plan remains intact- deep eaves shelter large expanses of glass walls that open in all directions to private patios and gardens. The result is a living space that feels nearly twice the size of it's measure.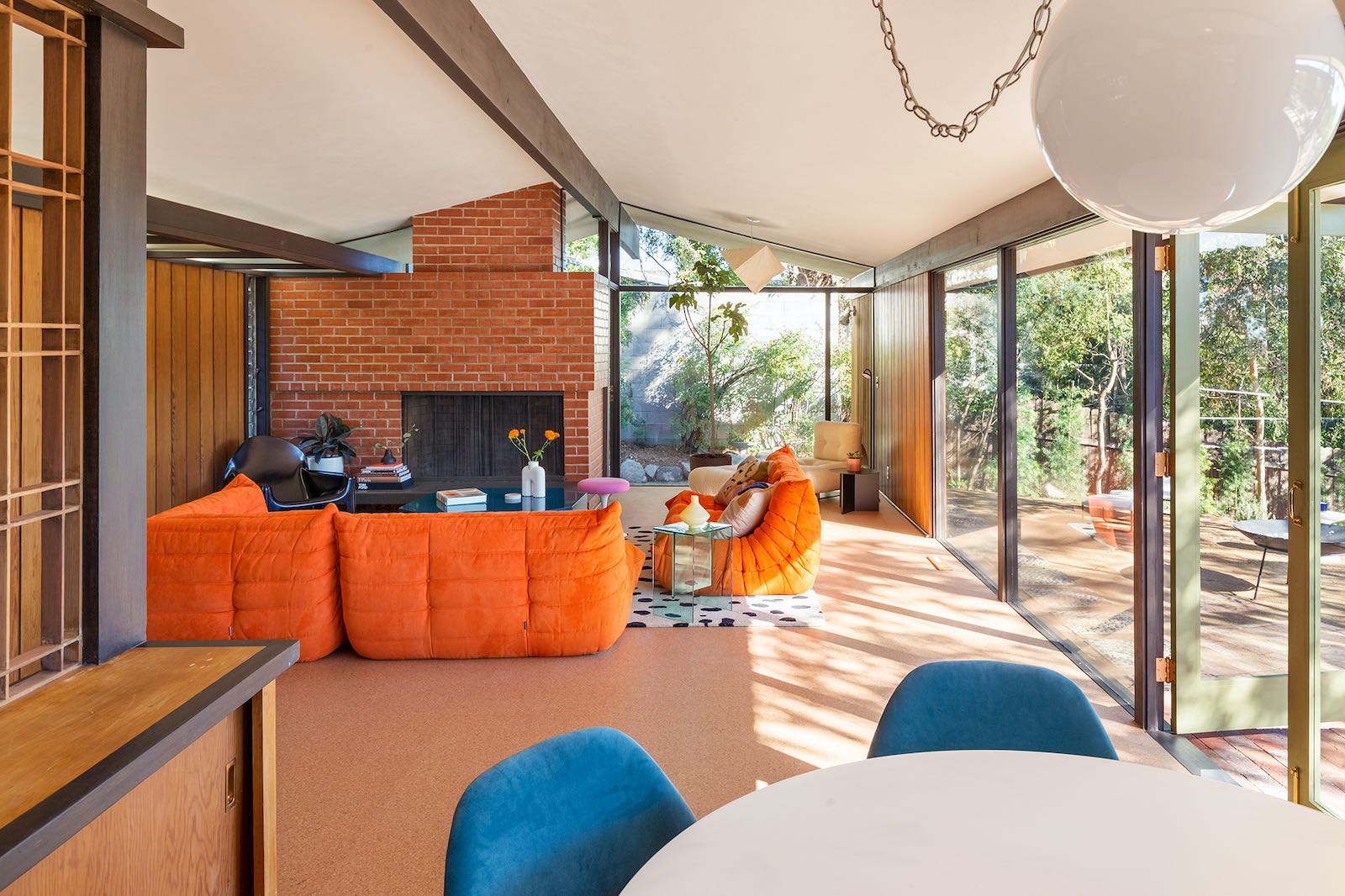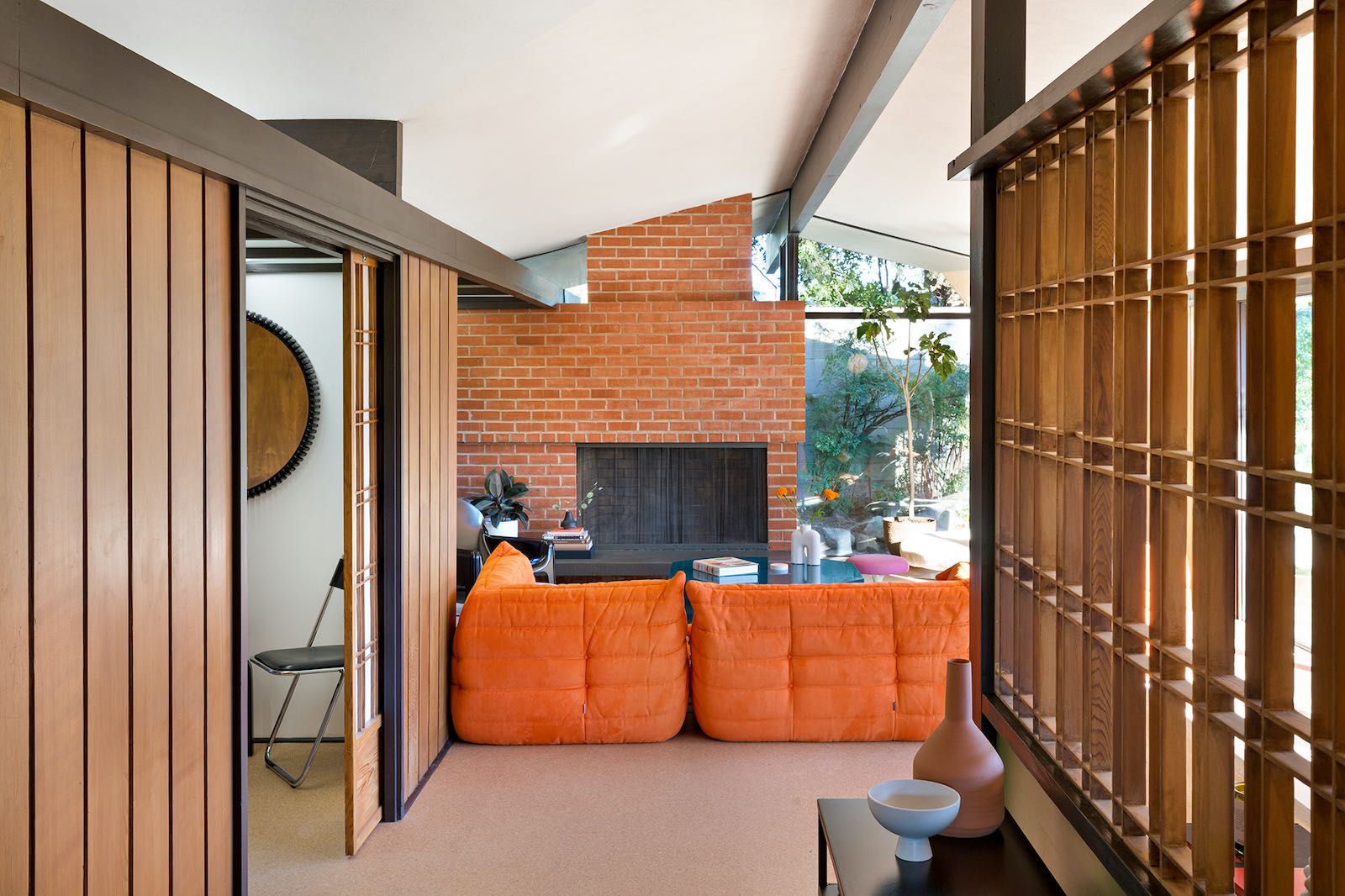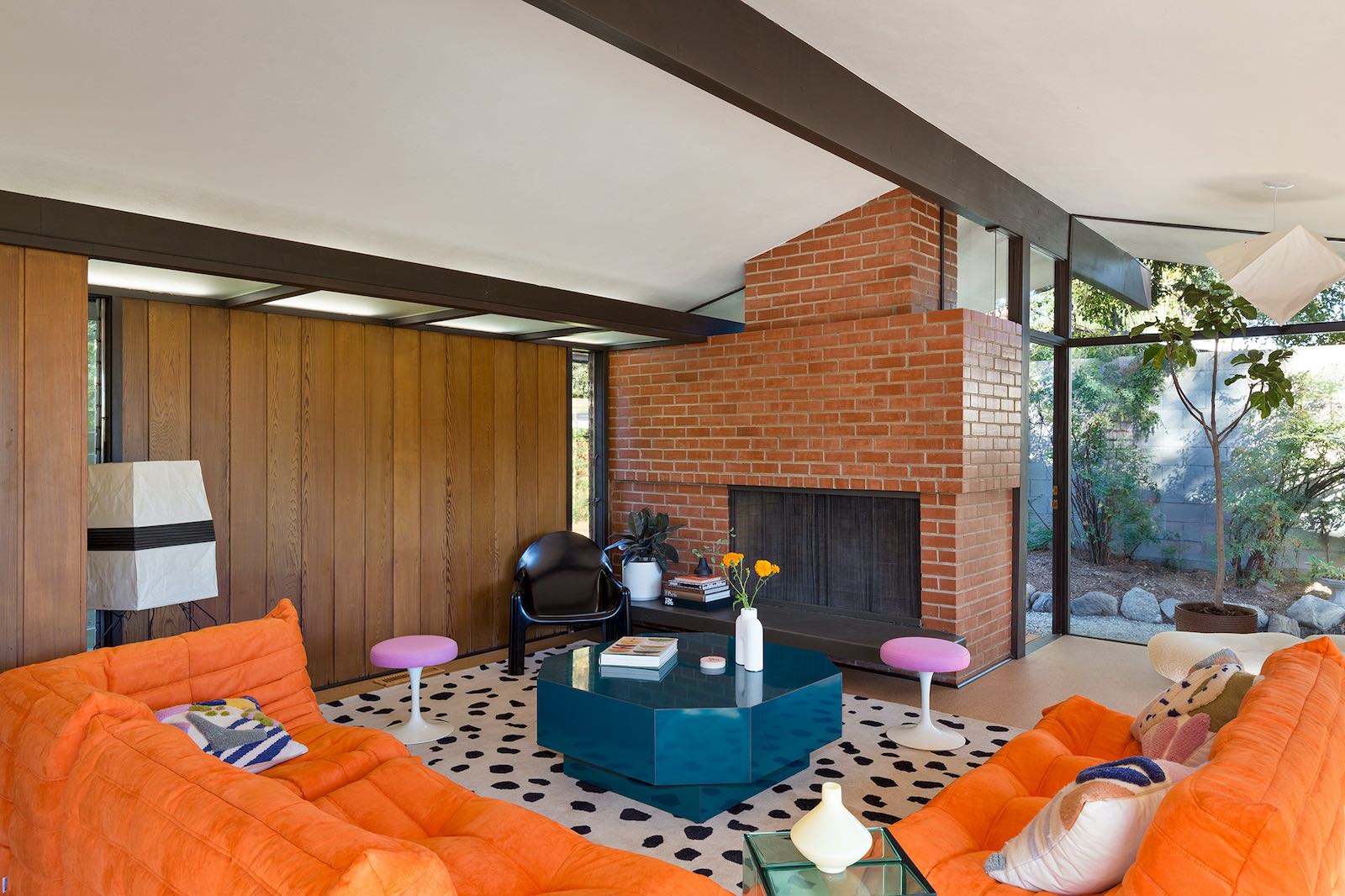 Views distant and near are framed by a grid of window walls. Natural light is treated with reverence.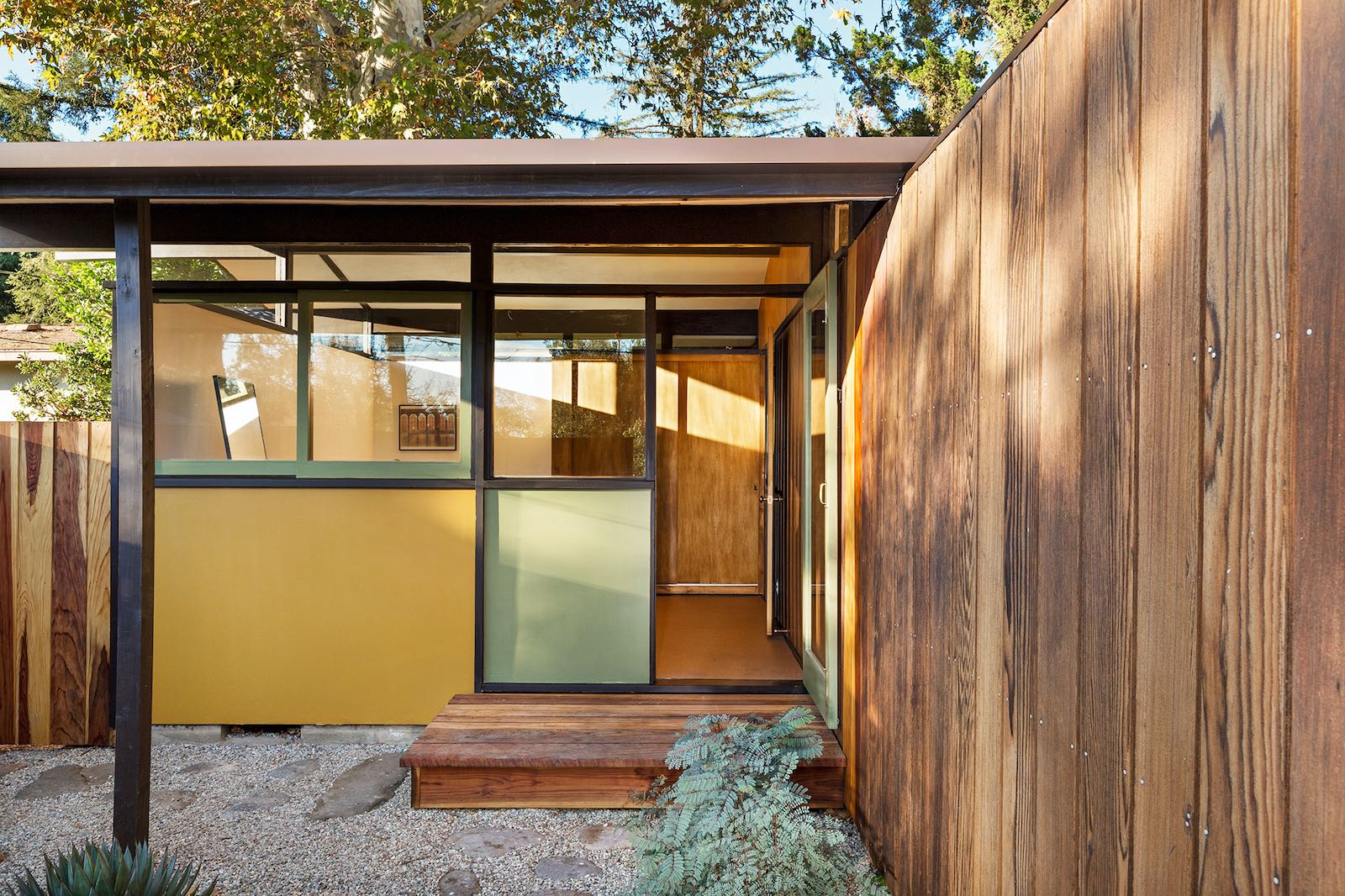 A seamless merging of period and new that has become synonymous with HabHouse projects shows up in spectacular fashion with custom birch cabinetry and Japanese sourced tile in the new kitchen and both baths.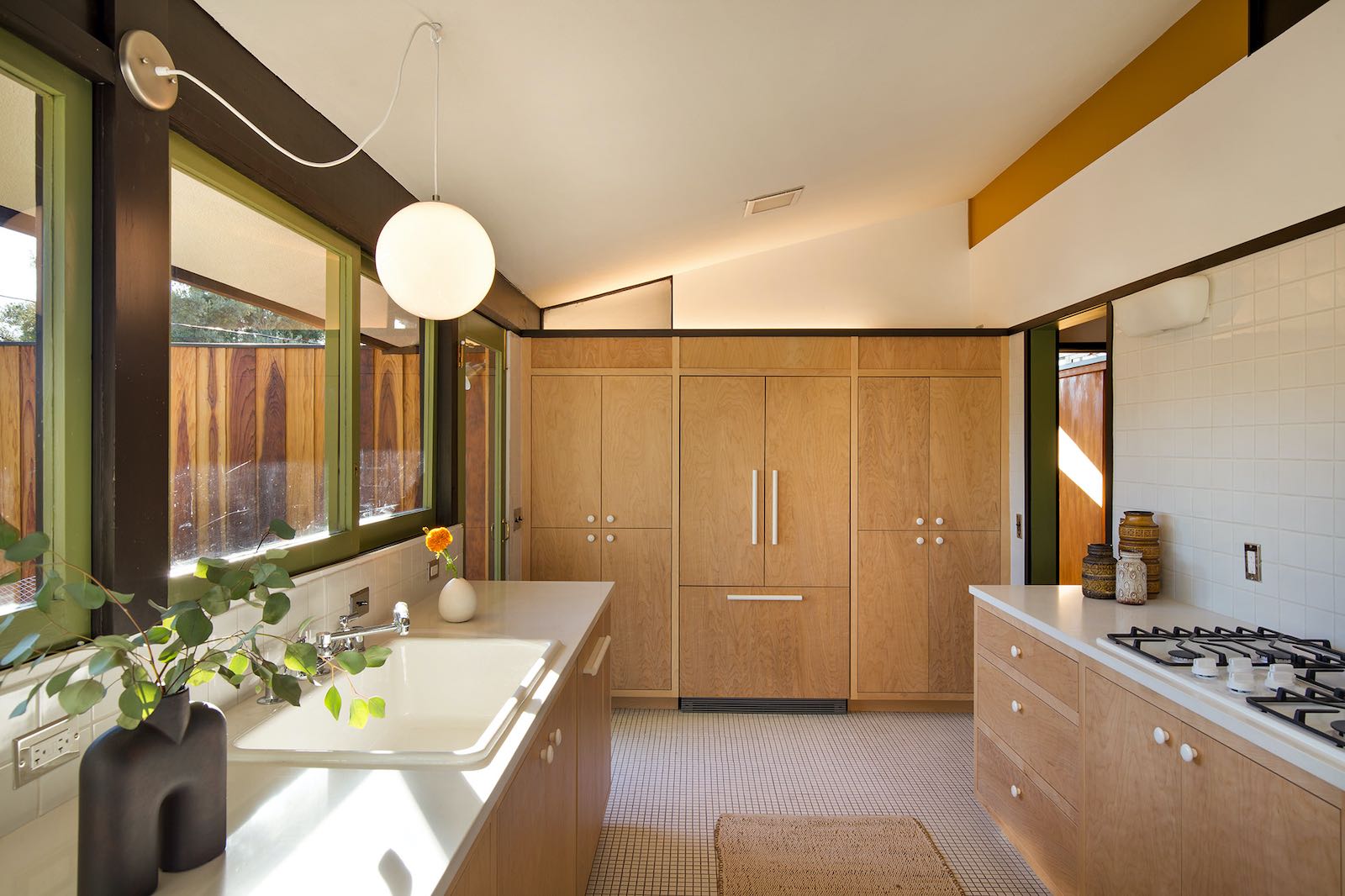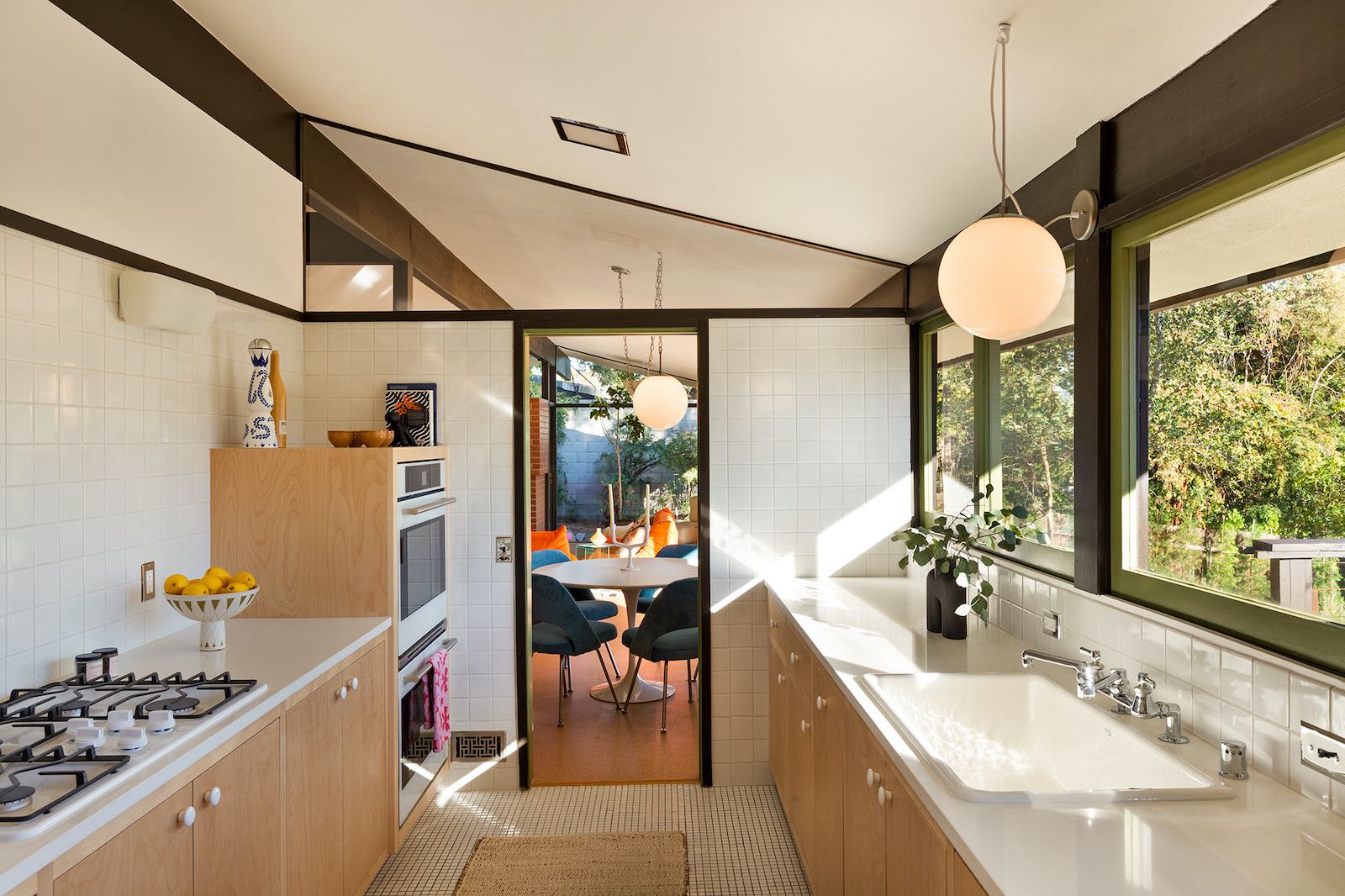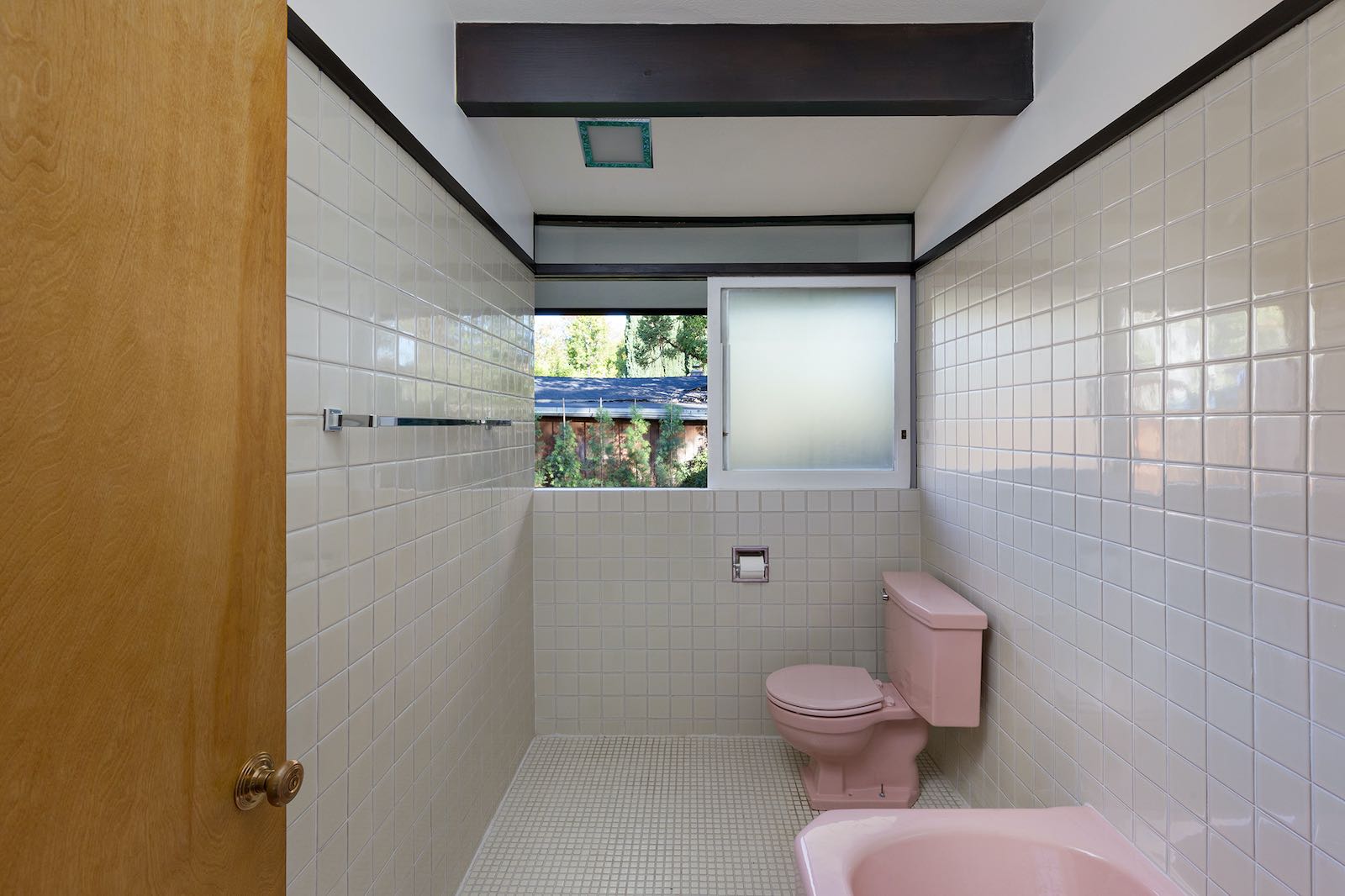 Vintage fixtures and hardware have been restored and reinstated. Beautiful old growth redwood siding has been given new life.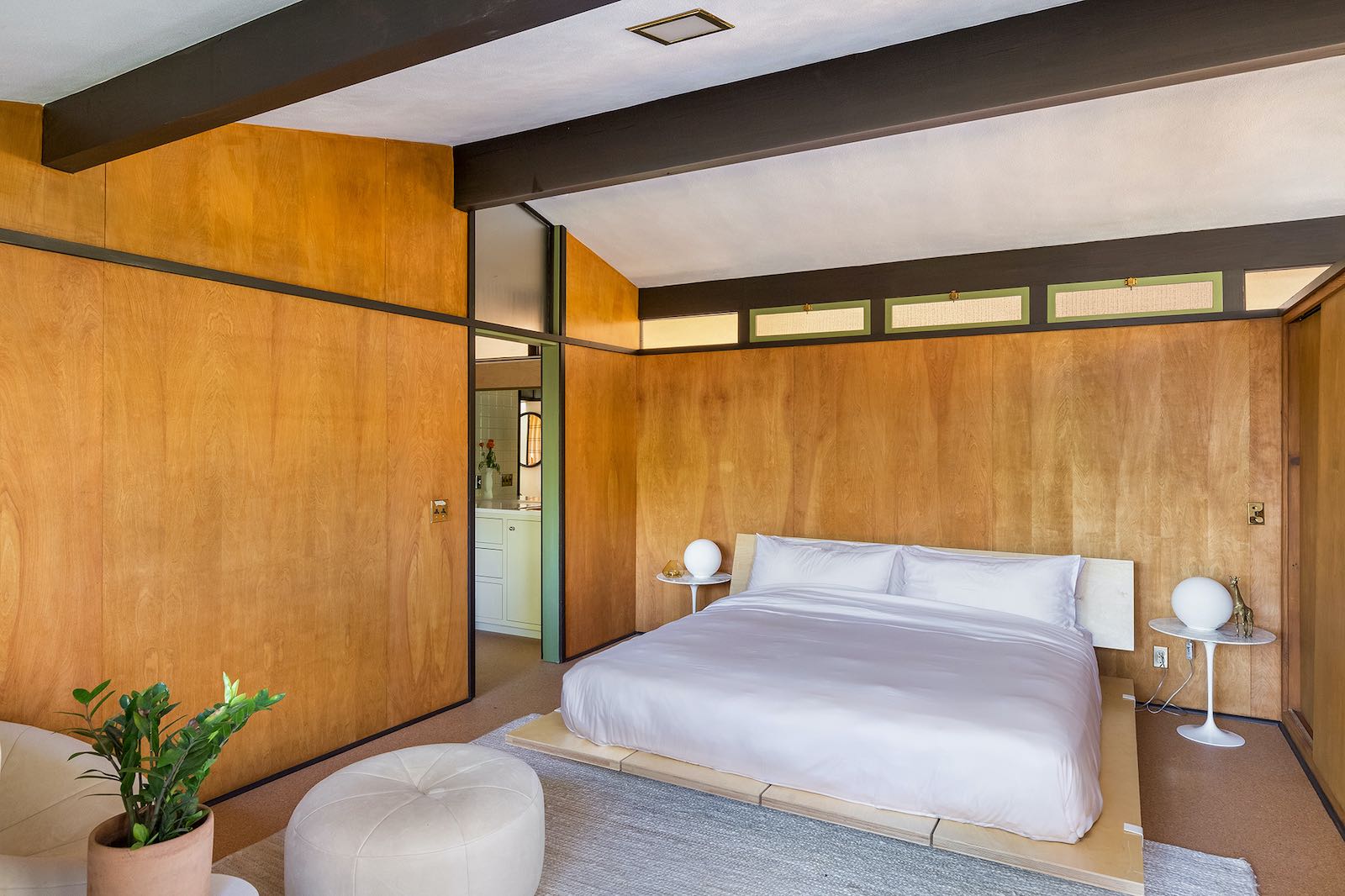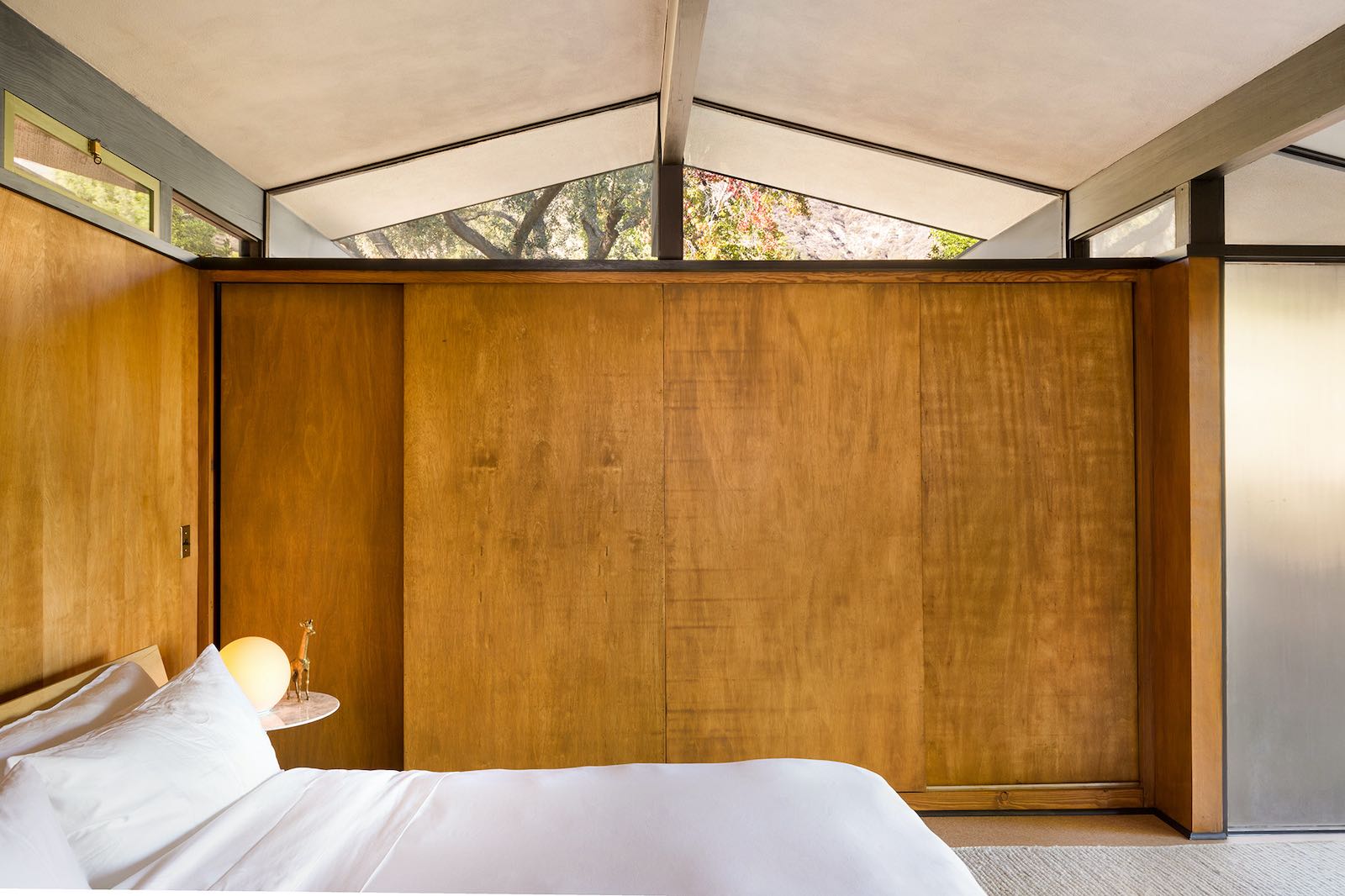 A long lost trellis detail above the rear deck is now back in place, giving shade to outdoor living and dining areas. From here and elsewhere on the property are dramatic views of the nearby San Gabriel Mountains to the north and the expanse of city below to the south.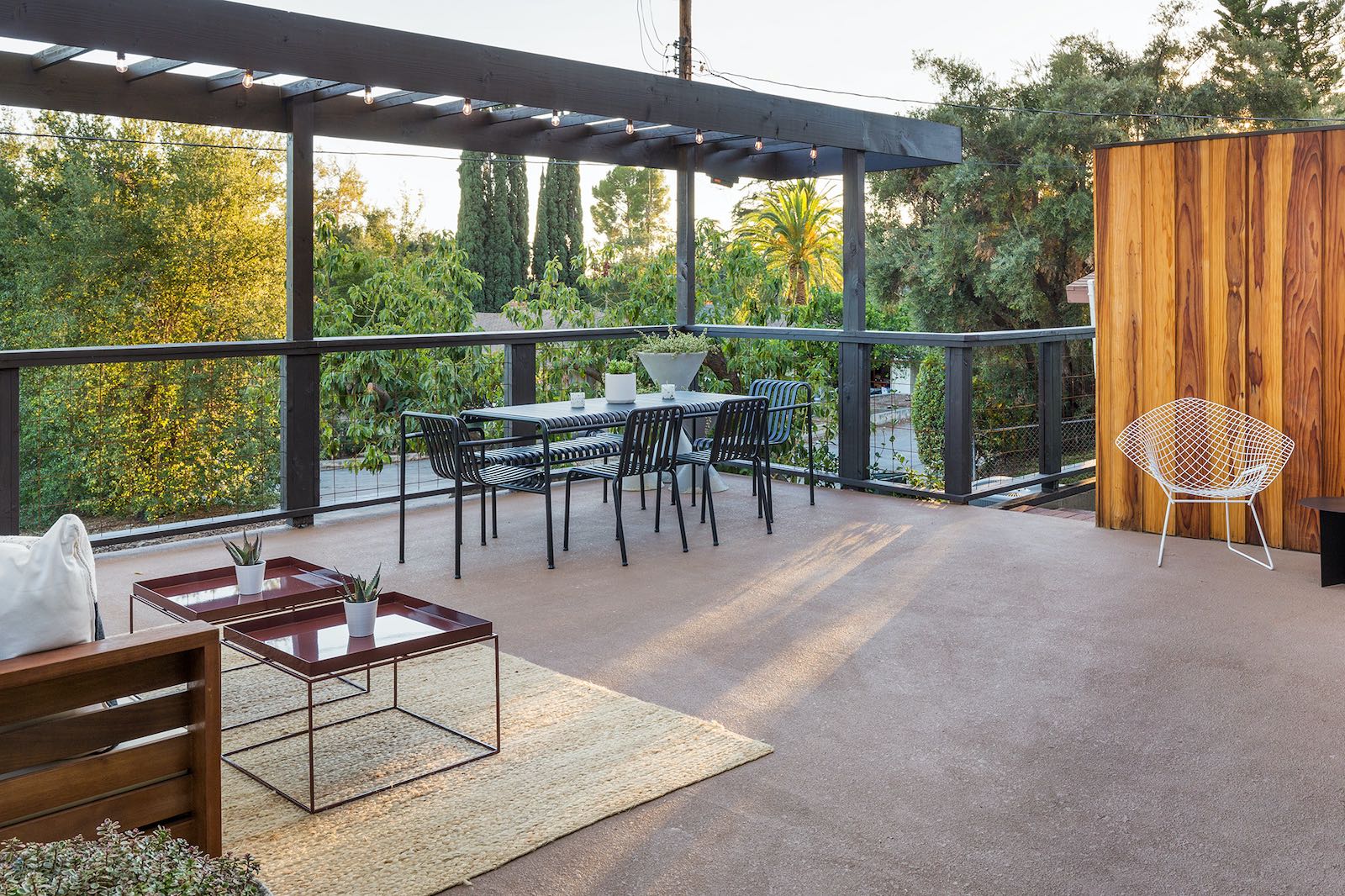 An alley access two car garage and utility room are found at the rear of the property.